BlackStrap Announces Two Senior Appointments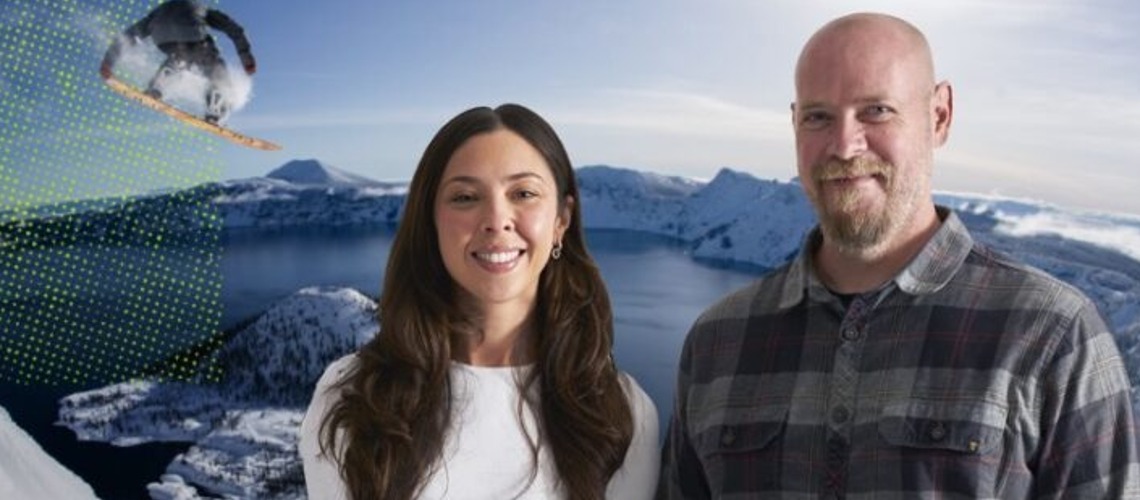 BlackStrap, a leading provider of face gear, apparel, and accessories for outdoor recreation enthusiasts, is pleased to announce the appointment of both Chris Vaday as Senior Director of Sales and Valerie Axworthy as Sales Operations Manager.
Chris joins Blackstrap aer 25 years at Dakine. During his tenure with Dakine he held various roles within the company, all which played a pivotal role in building the brand from the ground up. His most recent and impactful role at Dakine was Sales Director for North America. When Chris is not spending his time leading sales teams, he enjoys snowboarding, whitewater kayaking, and exploring the outdoors with his family and friends.
Valerie joins BlackStrap aer 5 years in the commercial furniture industry as a Sales Lead covering the West Coast. She was responsible for building out a new sales channel post acquisition, transforming a B2B focused company into an omni channel distribution. Outside of work Valerie loves photography, exploring the outdoors, and spending time with friends and family.
"Aer 15 years of overseeing our wholesale business, I am very excited to pass the torch of Sales over to this stellar team. With Vaday's robust experience in the industry and with the support of Valerie, I have no doubt that our wholesale partners will appreciate the new and heightened level of service they bring to the table. These additions play a key role in rounding out our Executive and Management structure and I am excited for this group of individuals to continue fostering our partnerships at retail." Abe Shehadeh, CEO and Founder.
BlackStrap develops mountain lifestyle gear for every outdoor adventure. From the winter slopes to waterways and the trails in between, the mission is to build unrivaled gear that protects you from the elements and keeps you active and comfortable longer. We aim to bring innovative products to market with a mindful approach that focuses on quality and reliability within our responsible supply chain.
Share This Article