Bike Republic Solden Expanding Entry-level Offer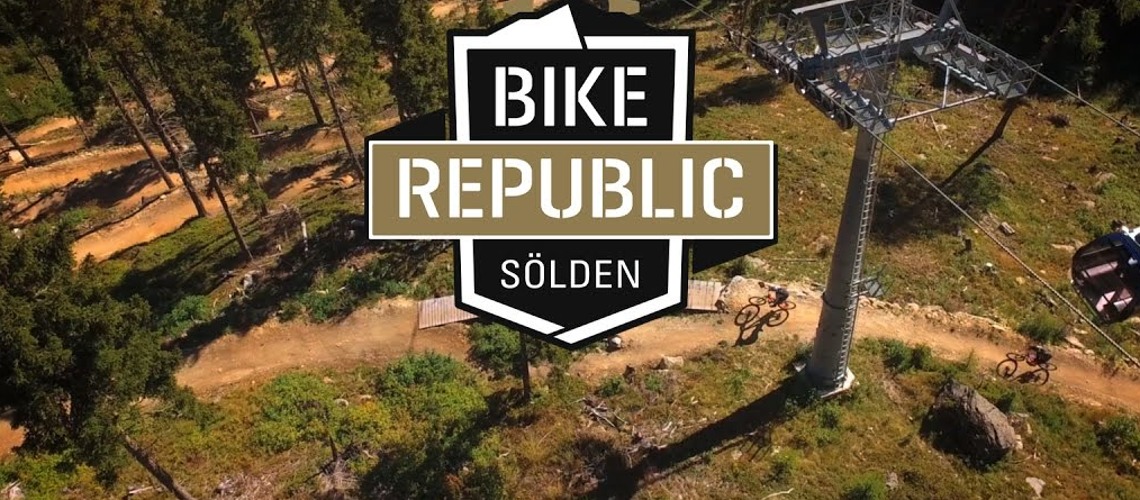 As the leading Tyrolean bike destination, the BIKE REPUBLIC SÖLDEN is expanding its range. A new, family-friendly line with a low level of difficulty will expand the portfolio of trails from August 29, 2022 to include the comfort factor. The newly built Schtirggar Line is an enrichment, especially for bike beginners.
The well-known offer in the two-wheeler republic is distributed geographically on the mountain sides on the Giggijoch and Gaislachkogl. The so-called "Innerwald" - a district above the center of Sölden - forms something like the estuary of the "Republic". This is exactly where the new Schtirggar Line starts. Its name comes from the Ötztal dialect word "Schtirggar", which stands for exactly these values: cycle relaxed and don't be discouraged. Wide lines and long scooters run around 1.3 kilometers over easy steep curves to the village and offer perfect terrain for trail beginners. The low gradient is ideal for practicing driving safety and getting to grips with the various highlights of the route.
The common in the foreground
From the first attempt to becoming a professional, togetherness is the common denominator at BIKE REUBLIC SÖLDEN. Since 2014, two-wheel lovers of all kinds have been welcomed, from flow surfers to downhillers. This is also reflected in the wide range of offers. With the freshly shaped Schtirggar Line, the range of trails is now also being further developed for rookies and smaller visitors. "The family-friendly route is intended to convey values ​​such as consideration and understanding, so that even the little ones can enjoy biking," explains Dominik Linser, destination manager in Sölden at Ötztal Tourismus and initiator of the BIKE REPUBLIC SÖLDEN. "The community distinguishes our community and enhances the experience that we offer in the BIKE REPUBLIC SÖLDEN."
From light green to deep black challenge
The 17 nature trails and 12 shaped lines in the BIKE REPUBLIC SÖLDEN are differentiated by color depending on the level of difficulty. The Schtirggar Line complements this with a "green" and light alternative. In addition to the Broate Line, there is a second opportunity to feel the wind and develop a first feeling for driving. Riders who have already acquired a taste for it will enjoy the somewhat more demanding "blue" routes. The Lettn Line leads through boggy terrain, the Eebme Line convinces with only a few meters in altitude. But well-known evergreens also lure the citizens of the Republic: the Teare Line with its curves or the Zaahe Line with a good portion of airtime are proud works of the trail builders.
Share This Article