Big Sky Resort: Official Groundbreaking For Tram Construction Tales Place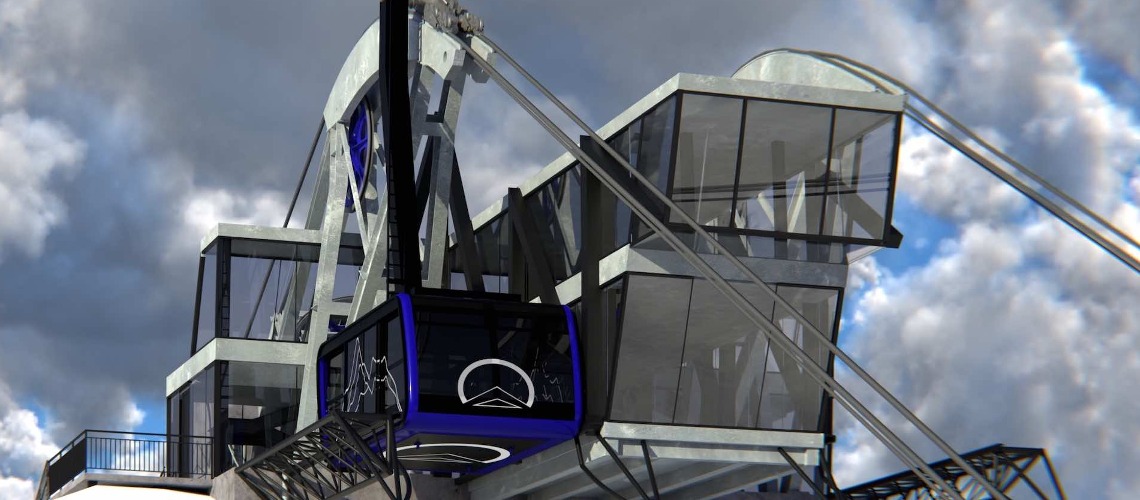 Big Sky Resort celebrated the official groundbreaking of tram construction alongside the partners bringing this project to life. Many years of planning have taken place prior to this moment, and the Resort is grateful to have talented people from all over the globe working on one of the capstone projects in the Big Sky 2025 plan.
While winter was on everyone's mind on the snowy day, General Manager Troy Nedved spoke to how the entire mountain experience will be changed by the addition to our mountain. "This project is about so much more than just skiing," said Nedved. "The new tram will add opportunities for sightseers to enjoy the summit of Lone Peak in the summer. Coupled with the future gondola, it will allow for pedestrian access to the summit for the first time ever."
The construction of the original Lone Peak Tram was no easy task, and its replacement comes with lots of challenges as well. Despite the weather, work is progressing on schedule for the anticipated opening in Winter 2023.
Big Sky Resort would like to thank our partners for celebrating the groundbreaking of the new tram with us and for all their hard work:
Doppelmayr and Garaventa
Jackson Contractor Group
Condon Johnson & Associates
GSBS Architects
Big Sky Resort Mountain Operations teams – Lift Maintenance, Ski Patrol, Lift Operations, and many other supporting team members
Share This Article