Bartholet Builds 6-seater And 4-seater Chairlifts In North Caucasus Resort Of "Veduchi"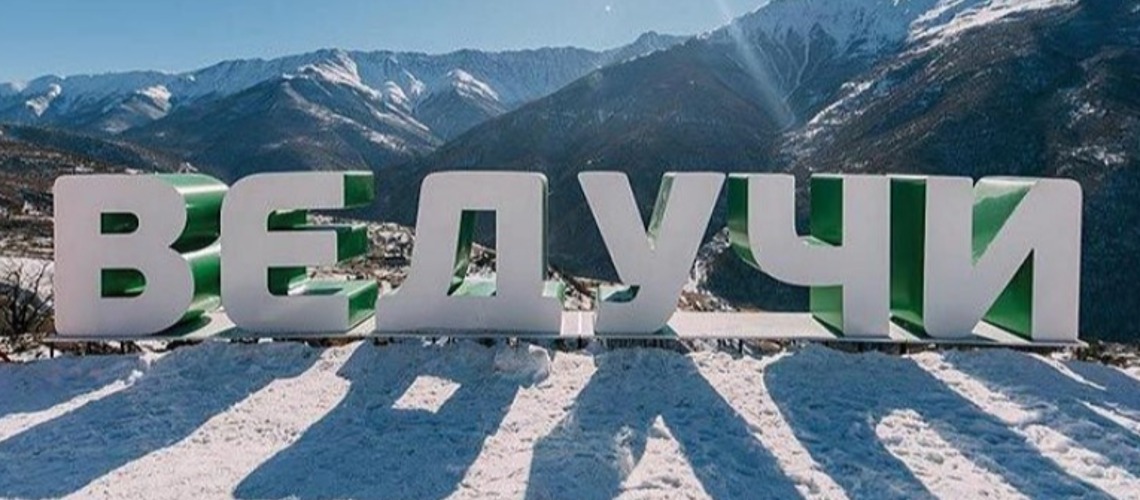 Elegant and efficient: The new 6-seater and 4-seater chairlifts from Bartholet transport skiers and hikers in the ski and tourist resort of "Veduchi" in the Chechen Republic to an altitude of over 2000 meters. The lifts cover an altitude difference of 250 or 450 meters in just five minutes. The artificial leather seats in the new "Design by Porsche Design Studio" guarantee a very pleasant journey and robust quality.
"Veduchi" is a young ski and tourism center in the small village of the same name, 80 km from the capital "Grozniy" of the Chechen Republic in the Russian Federation. The resort is operated by the "North Caucasus Resort" group, one of the largest tourism and ski resorts in Russia, which manages 8 ski resorts, including the famous Elbrus.
The Veduchi Resort started operations in 2018 with a first ski slope and a chairlift and is planning five new lifts with a total length of 3000 m and 15 km of ski slopes by 2025.
The recently established joint venture LLC RT-Bartholet has signed its first contract with North Caucasus Resorts (NCR) for the supply of equipment for two new cable cars.
These systems, consisting of a detachable 6-seater chairlift in the "Design by Porsche Design Studio" and a fixed 4-seater chairlift, will be built in the village of Veduchi by the end of 2022.
Equipped with 175 chairs, these chairlifts will transport a total of 5200 guests per hour, which corresponds to a capacity increase of 400%.
Technical data SBK6
Type of lift: 6-seater chairlift, detachable
Difference in altitude: 456 m
Inclined length: 1,440 m
Supports: 17
Number of vehicles: 82
Driving speed: 5 m / s
Travel time: 5.25 min
Delivery rate: 2,800 p / h
Technical data SBF4
Type of lift: Fixed 4-seater chairlift
Difference in altitude: 273 m
Inclined length: 672 m
Supports: 9
Number of vehicles: 93
Driving speed: 2.5 m / s
Travel time: 4.64 min
Delivery rate: 2,400 p / h
Veduchi resort is being built in the picturesque Kharachoy-Akhk river valley in the Itum-Kalinsky district; it is located just 1.5-2 hour drive from Grozny Airport.
A diversified ski infrastructure is being designed and created here. The South-oriented slope, the first facilities of which were launched on January 26, 2018, will be interesting for novice skiers, while the North-oriented slope, facilities of which are now being designed, will be appreciated by experienced tourists. In addition, after ropeways and pistes are commissioned on the North-oriented slope of Daneduk mountain range, where the snow lies longer (November through April), Veduchi ATRC will be able to offer a longer ski season for its guests.
For advance development of the resort, to attract additional investments and to start formation of a stable tourist flow in Veduchi ATRC project, the zero-stage was specified and basic ski infrastructure facilities were built to introduce winter sports and recreation to the locals and visitors of the Chechen Republic.
This are 4-seat chair ropeway with throughput 1,200 people per hour, about 850 meters long, and a blue piste about 1 km long, with artificial snow system, a children's playground with conveyor lift, a support-free ropeway with a training slope and a service center for active recreation. A school of professional ski instructors Veduchi Peak, with about 25 people staff, a ski equipment rental service with 350 sets of equipment, and a service workshop were opened.
The accommodation infrastructure of the resort is currently represented by Edelweiss hotel for 86 rooms and 216 beds and a modern tourist base, there shall also be eight comfortable double rooms, and an economy class hostel for 40 beds.
The resort is being developed with private investors involved to construct commercial infrastructure facilities, hotels, tour desks, leisure and entertainment centers. Now, Veduchi SEZ has three registered residents — Veduchi LLC, Vershina LLC and Peak LLC with the total declared investment of about RUB 12.4 billion.
Veduchi resort develops as an all-season recreation site. In the summer season 2018, which was the first for Veduchi ATRC, there are a horse club, ATV and mountain bike rentals, as well as a tour desk, where guests can buy a guided ATV or Jeep tour to historical sites in the Chechen Republic. Edelweiss hotel resort also has a restaurant for 100 seats, a lobby and karaoke bars, entertainment and wellness area with pool, sauna and hammam opened for tourists. A chairlift, from which guests can admire the views of Daneduk Ridge, operates in tour mode.
As during the winter vacation season, the cost of tourist season tickets is fixed at an affordable level: adult ski pass for one ascent and descent on a rope-way costs RUB 400, and children ski pass — RUB 200. The resort offers discounts for benefit-entitled citizens.
After reaching the full project capacity, in Veduchi ATRC, there shall be 17 pistes of 16.5 km, 7 ski lifts, a hotel resort and a chalet village, service centers, a ski school, rental and service centers, restaurants and cafes. The resort will be able to accommodate up to 4800 visitors per day.
The social and economic impact of the Veduchi project implementation in 2025 shall cumulatively deliver the following indicators: SEZ residents will create about 700 jobs, tax payments will be about RUB 600 million, the contribution of the project in GRP will be over RUB 2.15 billion. The tourist flow will be 627 thousand people cumulatively.
Share This Article