Bad Kleinkirchheim - New 6 Seater Spitzck Chairlift Opening For 2020 - 21 Winter Season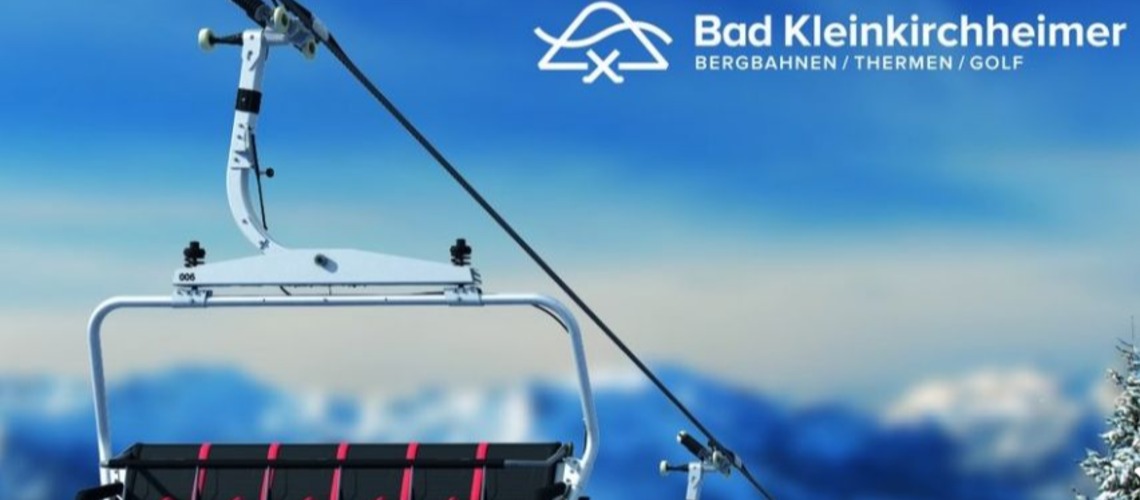 A large number of investments will be made at Bad Kleinkirchheimer Bergbahnen in summer 2020. The Active Park and Mountain Yoga Trail recently opened at the top station of the Brunnach Biosphere Park Railway.
At the same time, work is underway on the implementation of Carinthia's first and Austria's second year-round roller bobsleigh run - the Kaiserburg Bob. The opening is planned for October 2020.
The countdown is on - the Bad Kleinkirchheimer Bergbahnen are starting the largest construction project in the past 5 years. The cable car negotiation with the Federal Ministry was successfully concluded on July 22, 2020.
Immediately afterwards, the first construction work started on July 23. At the same time as the cable car construction, the adjoining slopes and snow system areas are also being adapted.
It is important to adhere to an ambitious schedule - therefore, thanks to the group of companies primarily go to the local property owners and the federal and state authorities involved, and in particular the planning company Salzmann Ingenieure ZT GmbH, Doppelmayr Seilbahnen GmbH, eb & p Umweltbüro GmbH as well as all implementing construction companies and the employees of Bad Kleinkirchheimer Bergbahnen.
The new high-performance chairlift from Doppelmayr offers space for max. 6 people and convinces with a maximum of comfort, a well thought-out, function-optimized design and a quiet ride.
Automated mechanisms ensure optimal security conditions. Such as the patented warning system RPD (Rope Position Detection System). Sensors monitor the rope position. In an emergency, the train is slowed down or even stopped.
With the new cable car system, a maximum transport capacity of 2,300 people per hour is possible. In times of distance, the new 6-seater chairlift enables the ski guests to be transported safely, comfortably and quickly.
As of the coming winter season, the new Spitzeckbahn will serve two main runs (Spitzeckabfahrt and Mallnockabfahrt) and will function as a high-performance connection for the Nockalm / Priedröf ski area.
Key data on the Spitzckbahn
Type: Detachable 6-seater chairlift (Doppelmayr D-Line)
Inclined length: 864 m
Travel time: 3.3 minutes
Capacity: 2,300 people per hour
Number of vehicles: 42
Share This Article