Australian Mogul Skier Britteny Cox Announces Retirement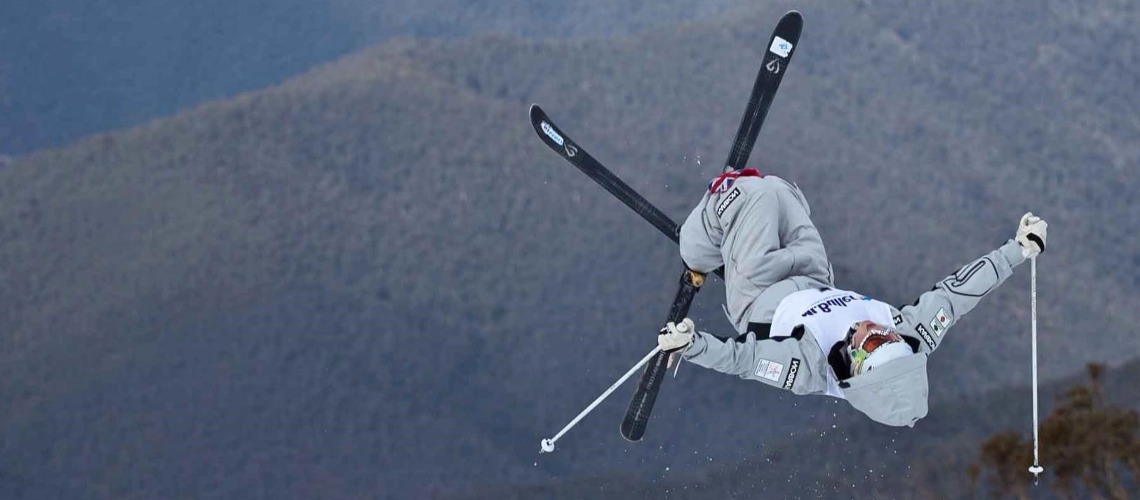 After 12 years of competing on the highest level at the FIS Freestyle Skiing World Cup tour, one of the most decorated Australian mogul skier Britteny Cox announced her retirement from competitive skiing. Following her statement on social media earlier this week, Cox is leaving the sport after a successful competitive journey, including nine World Cup victories, 2016/17 moguls and overall freestyle World Cup titles, two World Championships medals and four Olympic Games appearances.
Here is what the 27-year-old had to say after reflecting on her outstanding career:
"It is with much excitement, emotion, love and gratitude that I announce my retirement from competitive mogul skiing.
"This was a really tough decision to make because I absolutely LOVE the sport, the competition and the people - but I've recently felt a pull towards other passions that I'm excited to pursue. Whilst I'm hanging up my competitive ski boots, I will remain closely involved in the world of sport as I chase my dreams of communicating the amazing stories and lessons that sport has for us all through the media, as well as mentoring young athletes.
"There are far too many people to thank for the roles they have played in my career (stand by for some posts to recognise them in the coming weeks), but for now I just want to say thanks to the sport for being my love from the very beginning, for giving me dreams and purpose, for teaching me the value of hard work, effort and resilience, for showing me the world and the amazing people that exist within it, for giving me a whole extra family and for helping me discover my true values.
"I'm going to carry these lessons with me into the future and I'm feeling inspired and excited to continue learning and help share the magic of sport."
Growing up in the Australia's Victorian alpine resort of Falls Creek, Cox was born into a mogul skiing environment, with her family passionate about mogul skiing. Cox journey as an athlete begun back in 2004 when she competed in her first FIS competition at Mt. Buller. Six years later at the age of 15 Cox made her World Cup debut at Deer Valley and just a couple weeks later she became the youngest athlete to compete at the Vancouver 2010 Olympic Winter Games.
Since then, Cox has continued to improve, winning Australia's first ever female World Cup top-3 finish on the infamous Champion Run at Deer Valley. In 2015 Cox snagged a bronze medal at the World Championships in Kreischberg.
Without a doubt her real breakout moment came in 2016/17 season when she took seven victories and two third place finishes to win the moguls as well as the overall freestyle World Cup titles, thus becoming the first Australian women to win the crystal globe in moguls. Finally she capped off a highly successful 2016/17 campaign by winning the World Championship title in Sierra Nevada.
Brittany Cox's career almost came to a premature end in 2019 after breaking six ribs and a collarbone in a terrifying crash in China. Thankfully after a long and intense rehabilitation, Cox was able to make her way back on tour and into Australia's roster for her fourth Olympic Winter Games in Beijing, where she qualified into super-final.
On behalf of the entire FIS Freestyle family, we would like to congratulate Brittney on an outstanding career and wish her the best of luck for the future projects.
Share This Article