ARTILECT Offering Layering Technology For Next Level Performance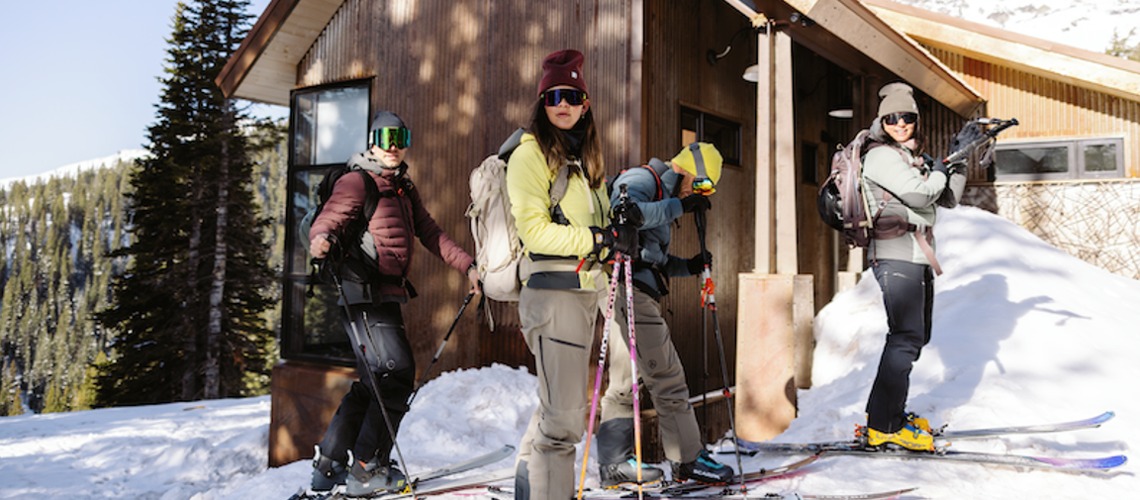 ARTILECT's skin-out technical apparel system is focused on both performance and sustainability. Every layer in the A/SYS system delivers the ultimate performance, comfort, and protection on its own. Put all those pieces together, and innovative technologies work in unison to achieve moisture management, thermoregulation, breathability, performance, and a style that's uniquely ARTILECT. The range includes gear for winter, shoulder seasons and summer.
ARTILECT's cutting-edge fabric technologies include:
ALLIED Feather + Down ExpeDRY - With FUZE technology, ExpeDry works through a permanent and chemical-free bonding of non-toxic gold particles to the down cluster to expedite the drying process and resist moisture.
Primaloft BIO - ​ 100% recycled material that's fully biodegradable in both landfill and ocean environments.
Nuyarn - A proprietary wool spinning technology amplifies the performance characteristics of wool by drafting fibers around a performance filament.
World's First PFA-free High & Dry 30k/30k 70D 4-way stretch nylon shell
ARTILECT's Dynamic Apparel System
Complete A/SYS Layering Configuration Reflects ARTILECT's Commitment to Performance and Sustainability through Design, Technology, and Materials
The skin-out, systems-based approach (A/SYS-1 through A/SYS-5) is designed to optimize moisture management and thermoregulation, with each piece excelling as a standalone while further optimized when used as a system.
Every piece is offered for women and men in a range of sizes and colorways.
ARTILECT Standout Materials and Technologies:
ARTILECT's exclusive High & Dry 30k / 30k waterproof, breathable technology for both 2- and 3-layer fabrics is PFAs-free and integrates EMPEL, a permanent superhydrophobic DWR treatment ​
Trizar - A print applied to the interior of ARTILECT shells, Trizar is a Certified Space Technology that absorbs and re-radiates heat while also accelerating breathability and moisture transfer.
Lavalan European Sport Wool - Functional natural European wool insulation that actively manages thermoregulation and moisture at a level that modern science can't match, all while being resistant to compression, and staying odor-free. ​
YKK User-Repairable Zipper / YKK Touchlink Zipper with Lifekey technology / YKK Aquaguard Conceal Zipper
ALLIED Feather + Down ExpeDRY - A new-to-market technology, ExpeDRY 700 active-dry down features FUZE technology: nanoparticles of gold are fuzed to the down clusters which expedite the drying process and resist moisture. ExpeDRY is a chemical-free alternative to hydrophobic-treated down.
Primaloft BIO Silver Active insulation and Primaloft Bio Fleece - 100% recycled and fully biodegradable in both landfill and ocean environments
Nuyarn - The world's first truly performance wool, Nuyarn is a revolutionary spinning technology that maintains the natural performance characteristics of wool while increasing loft, dry time, natural stretch, and offering up to 9x the durability of comparable ringspun merino.
A/SYS-5 - Missionlayer
ARTILECT was founded based on a desire to answer the question "why?" Why does a piece of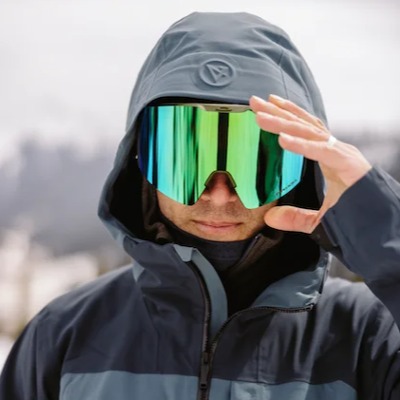 essential equipment like a technical 3L shell need to be stiff, loud, and cold? Why can't it stretch along with the body but still offer complete protection from threats faced from inside and outside of the system? Why does the DWR fail after a few minutes in the rain? Why does the jacket contain "forever chemicals" like PFA-based ePTFE and C-6 DWR? Why can't the zipper be easily repaired, without replacing the whole jacket? After decades of searching, we didn't like the answers available, so we started a new brand.
The ARTILECT Formation 3L Shell answers all of these questions and more, it's super light, quiet, and uses only the most advanced forward-leading technologies for ultimate performance in a wide range of outdoor uses. The Formation 3L Shell is the pinnacle component of the A/SYS-5 alpine collection.
World's first technologies in the Formation 3L Shell include ARTILECT's PFA-free High & Dry 30k/30k 70D 4-way stretch nylon shell; Trizar Space Certified heat re-radiating technology; YKK Revive Repairable Zipper, and YKK Aquaguard Conceal Zipper.
The above blend of technologies is also used for ARTILECT's Kinetic Fusion Pant.
A/SYS-4 - Vaporlayer
The intent of ARTILECT's A/SY-4 styles are for those hard-charging times when your body's output can't be held back by a barrier membrane while mother nature throws ​ wind and precipitation your way.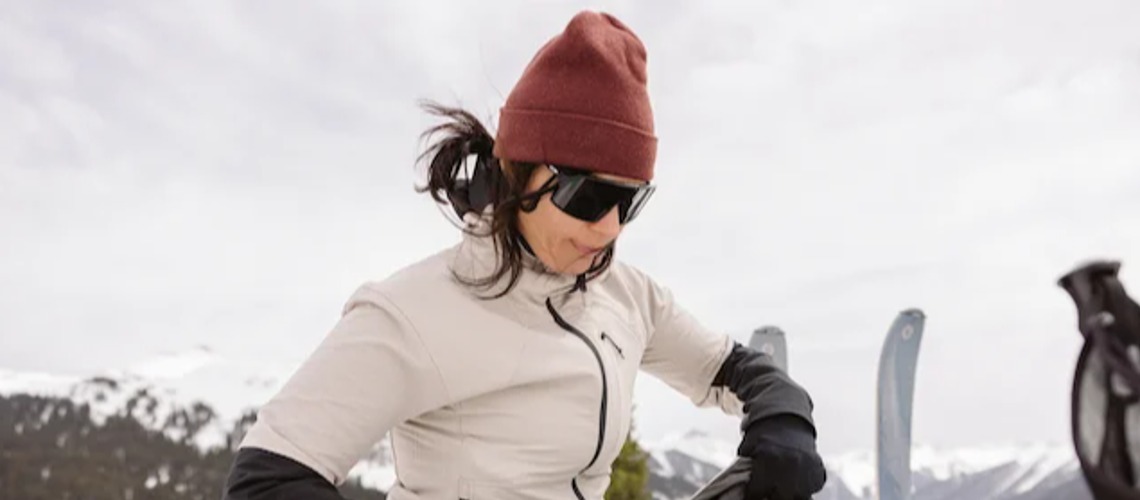 The Intersect Doubleweave Jacket offers that perfect balance of protection and breathability thanks to 100% recycled poly grid-backed stretch fabric, hyper-charged with EMPEL permanent superhydrophonic (DWR) treatment allowing the dual threats of moisture from both outside and inside the system to be faced head on.
A/SYS-3 - Insulayer
The Divide Fusion Stretch Hoodie exemplifies ARTILECT's approach to technical apparel design: integrating entirely new materials for performance and sustainability, and offering the next level of moisture management and thermoregulation as a standalone product and optimized when used together with other pieces of ARTILECT A/SYS technical apparel system.
ARTILECT is the first brand in the world to integrate the revolutionary ALLIED Feather + Down ExpeDRY Ultra Dry Down featuring FUZE technology, featuring gold nanoparticles applied to down clusters and creating an active-drying chemical free alternative to hydrophobic-treated down.
The Divide is among the first products ever to integrate ARTILECT's A/SYS-DNA, which features combinations of technologies including ALLIED Feather + Down ExpeDRY, Lavalan Sport European Wool, and Primaloft BIO Silver Active insulations and fabrics. An extremely high-performance insulayer - no detail left out. The Divide is also available as a jacket (no hood).
A/SYS-2 - Nextlayer
Essential layers in the A/SYS System, ARTILECT's Supermoon Bio Hoodie is made from 100% recycled material and features an incredible 260gsm Primaloft Bio fleece, stretch nylon overlays, and an under-the-helmet hood.
The Halfmoon Bio Pullover is made from 100% recycled material. The 160gsm Primaloft Bio Fleece offers amazing warmth with minimal weight, and without layering hoods or zippers.
The fabric in ARTILECT's Supermoon Bio Hoodie and Halfmoon Bio Pullover fleeces is biodegradable in landfills and ocean environments.
A/SYS-1 - Baselayer
Made from 185gsm Nuyarn merino, ARTILECT's Flatiron baselayer is as solid and dependable as its namesake rock formation in Boulder, Colorado. Designed for thermo-versatility, the Nuyarn technology comes through in its ability to offer the highest warmth and moisture management matched with absolutely incredible longterm durability. With 91% Superfine 18-micron non-mulsed Australian merino wool for maximum softness and wearability, the Flatiron collection is easy fit and machine washable.
In addition to the Flatiron, ARTILECT offers three other baselayer styles - Darkhorse 185, technical fit, Goldhill 125 and Boulder 125.
Share This Article