Alpine Property Intelligence Now Listing €400 Million Worth Of Chalets And Apartments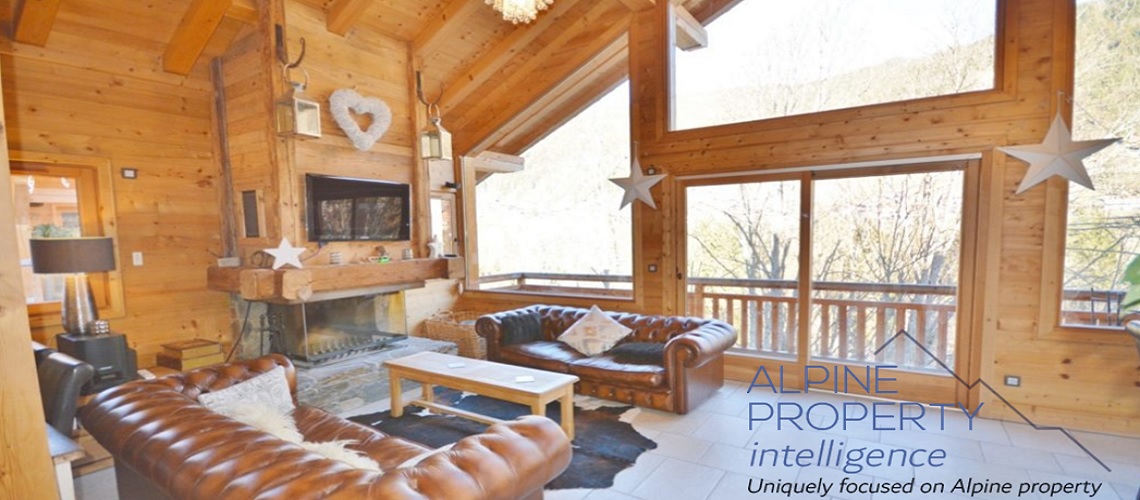 Alpine Property intelligence, set up by property experts Charlie McKee and David Bhagat in the autumn of 2018, has rapidly grown, already adding several new resorts and a value of property totalling €400 Million.
New resorts include Crans-Montana, Grimentz, Villars and Champéry in Switzerland and Zell am See, Kaprun, Kitzbuhel and Saalbach-Hinterglemm in Austria. There's also a significant amount of new properties listed in the popular resorts of Chamonix, Morzine and Les Gets in France too.
Co-Founder Charlie McKee said: "following 12 months of preparations we finally launched APi towards the end of 2018. We already have hundreds of properties on the site with a value of approximately €400m. The property market in the Alps is a huge asset class, where property values are often comparable to the capital cities of the world, yet there has been no website, or property portal representing this market. From west to east, it is 976km by road from Méribel to Schladming, down to Geneva, through Switzerland and across Austria - our listings span this fantastic geographical spread, right across the Alps".
Currently property sales across the Alpine countries are strong and there's nothing to suggest any change.
Co-Founder David Bhagat said: "We asked our partners as part of our 'market insights' series to comment on why sales have been so strong over the past year and all of them commented that they didn't believe it was down to the fantastic snow conditions of last winter, although snow reliability is a factor when deciding where to buy. The main reasons are more to do with resort familiarity and its all year round potential – summer is now a key season in the Alps too, which has helped create a strong investment opportunity and a healthier rental demand".
The website works with a number of carefully selected partners across some of the major ski resorts in the Alps, all of them established and experts in their local knowledge of the area and property market trends. A central focus of Alpine Property intelligence is the expert led content it publishes on its own website – creating a genuine hub of helpful information for buyers.
Alpine Property intelligence was founded by Charlie McKee and David Bhagat, seasoned skiers and experts in the Alpine property market. They both bring a high level of expertise and contacts from their extensive knowledge of the Alpine property scene, combined with careers in the investment banking industry.
The website offers buyers interested in purchasing an Alpine property a way to view listings with a wide choice of agents across the Alps. Rental operators also have the chance to list properties alongside those for sale, creating a unique offering in the property market that provides consumers more options and focus than anything else currently available.
The site is presented in English, French and German with the aim of reaching a truly international audience.
Launched Autumn 2018
Property sales and rentals in the Alps from a wide choice of agents
Expert commentary on the property market in top ski resort destinations
It's a one-stop-shop for property buyers and holiday rentals
The site has innovative and disruptive features
Due to KYC and AML regulations, APi has a strict policy of not taking on sales listings from private property sellers
For the fair and equal treatment of its customers, APi does not offer free property sales listings
Share This Article