Alpbach: Hornbahn Leitner Construction Update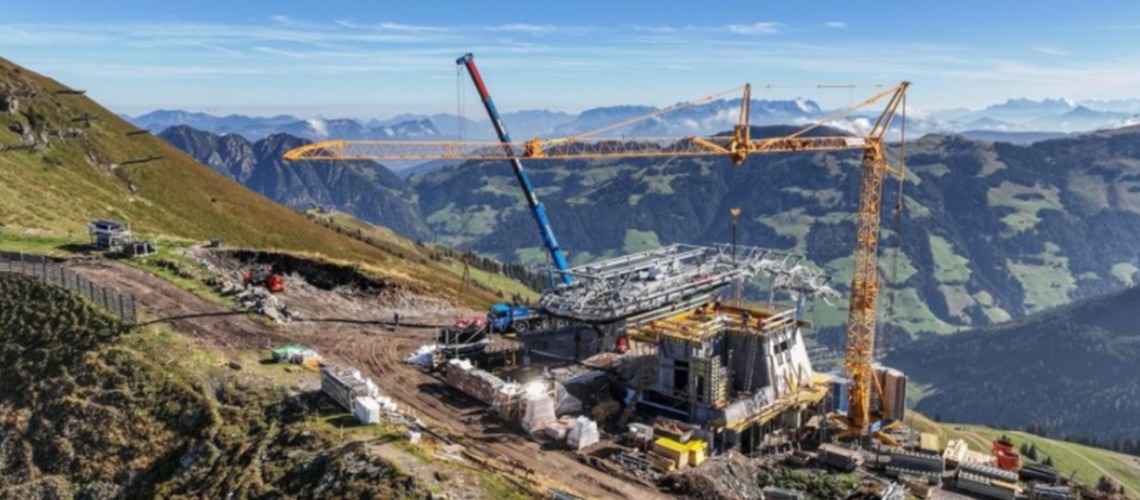 On the occasion of the 10th anniversary of the Ski Juwel Alpbachtal Wildschönau, the starting signal for the new Hornbahn 2000 is given in the Alpbachtal by the Alpbacher Bergbahn.
After 23 years, 16,567 operating hours and 7,129,813 people transported, the Hornlift 2000 has had its day. The project was originally scheduled to start in 2020. However, the corona-related break was used for careful planning and preparation of the investment.
Instead of the Hornlift 2000, a new, detachable 6-seater chairlift with a weather protection hood and heated seats will take skiers to the highest point in the ski area in 3.45 minutes. Due to the increased capacity of the new chairlift, measures were already taken in summer 2021 to make the area around the Hornbahn 2000 accessible to skiers of all ability levels.
DATA & FACTS
Type of lift : 6-seater chairlift with weather protection hood and heated seats
Speed: 5m/s
Altitude of the valley station: 1,638 m
Altitude of the mountain station: 2,030 m
Difference in altitude: 391.00 m
Length: 1,123.11m
Driving time: 3 min 45 sec
Number of supports: 11 supports
Number of armchairs: 61 armchairs
Capacity: 2,600 people per hour
Investment: approx. €10.5 million
Location: Alpbach
Manufacturer: Leitner GmbH, Telfs
Architect / planning: Snøhetta, Innsbruck
Start of construction: June 2022
Completion: Beginning of winter season 2022/23
Share This Article