All ISPO Award Winners 2023 Announced!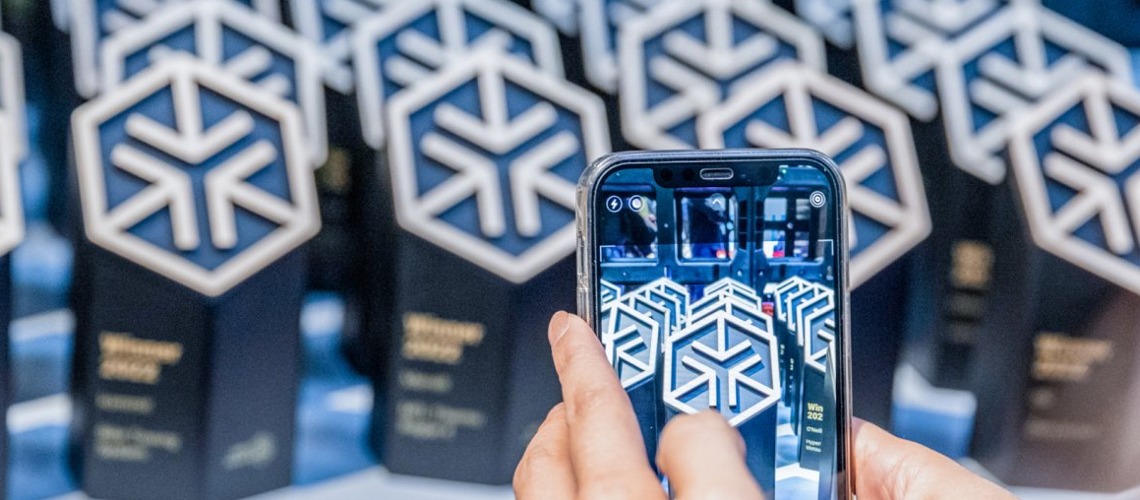 With the fourth and final jury meeting and a fireworks of product innovations from the sports and outdoor industry, the ISPO Award 2023 came to a successful close.
Here are the winning products and explain which trends the jury was able to observe - from multifunctionality to a new focus on sustainability.
The winners at a glance
Shortly before the start of the next ISPO Munich on November 28, 2023 and thus the official kick-off of the new order season, numerous brands took the opportunity to submit their new product highlights to the ISPO Award. The number of high-quality product submissions was so high this time that the meeting was held over three days for the first time. As always, the six-member expert jury made up of industry professionals and enthusiastic athletes from the ISPO Collaborators Club was also present.
Multifunctionality was the focus for many product developers this year. Clothing and accessories, in particular, are no longer designed for a single sport, but for as many different uses as possible. Insulated jackets, for example, are increasingly being equipped with DWR waterproofing to extend their range of use. Highly functional jackets also complement their premium components with a fashionable look, making them suitable for the city.
Multifunctionality can also be achieved through modular designs, such as backpacks that can be equipped with other features as needed. Even goggles can be transformed into sunglasses for year-round use. This new multi-functionality and versatility appeals not only to consumers who want to consume less and be more conscious, but also to newcomers to the sport who don't want to commit just yet.
Circular Economy Reaches the Next Level
While the use of recycled materials has set new standards in recent seasons, some brands are now going one step further. Instead of recycling PET bottles, they are using their own textile waste or post-consumer textiles. This is the only way to really reduce our textile waste. While garment-to-garment recycling is still in its infancy, more and more brands are developing their own innovative solutions to increase the amount of recycled textile fiber. Even in the footwear sector, the first recyclable products are now available.
At the same time, the development of mono-material products that can be easily recycled at the end of their life is progressing. The industry is also working on digital solutions to better determine the material composition of products at the end of their useful life, thus facilitating recycling.
The issue of repairability is also on the agenda for brands, so that products can be used for longer. This is achieved, for example, through less complex product design or repair kits that come with the product.
As always, the jury team is made up of two groups: Industry professionals Martina Wengenmeir, Editor at Lage ISPO.com and Professor of Sports Journalism & Digitalization in Sports, magazine maker and snowboarding veteran Andi Spies, and textile expert and trade journalist Regina Henkel. In order to incorporate the consumer's perspective into the selection process, the jury is supported by passionate athletes from the ISPO Collaborators Club, who are selected anew each time.
This time, they included: Anna Simkovics, orienteer and athlete in the Austrian national team, Harald Angerer, journalist, blogger and specialist in the fields of trail running and ski mountaineering, and Dominic Rasp, multisport athlete and lecturer in sports science at the Technical University of Munich.
These are the winners at a glance:
Aclima: ReBorn Pullover
Dynafit: Ridge Pro Boot
Gordini: Winhall sock
Oakley: Flex Scape
Jack Wolfskin: Expdn 3l Jkt & Pant
Spyder: Women's On Piste Bib Pants
Jack Wolfskin: Alpspitze Tour 3l Jkt
Arva: Airbag Mini 15+
Fakir Apparels: Calor Jacket
Ferreol Skis: Surfeur 112
Helly Hansen: Kvitfjell Race Insulated Jacket
Mammut: Stoney HS Hooded Jacket Men
Mammut: Stoney HS Pants Men
Oakley: MODBC Helmet
Ortovox: Merino Thermovent Short Pants
Reichmann Ski & Board Tuning: Polymat Pro
Tecnica: Zero G Tour Pro
Bosideng: Eco-Design Circular Lightweight Functional Down Puffer
Mountain Equipment: Oreus Jacket (Aetherm Insulation)
Paka: Apu Parka
BLACKYAK: Bakosi G2 Hooded Hybrid Jacket
BLACKYAK: Javari Gore-Tex 3l Active Shell Jacket
BLACKYAK: Thulagi Gore-Tex 3l Pro Shell Bib Pants
Craghoppers: New NosiLife Technology
Garmont: Trace High Boa® GTX®
Berghaus: 3D Freeflow 30+
Adidas Terrex: Xperior Primaloft Loose Fill Insulated Hooded Jacket
Helly Hansen: Odin Everdown Hooded Jacket
Mammut: Rime IN Flex Hooded Jacket Women
Mammut: Sender IN Hooded Jacket Women
Millet: Trilogy Jorasses Dyneema Down Jacket
Millet: Trilogy Jorasses Gtx Pro 3l Suit
Mountain Hardwear: Alpine Light Roll Top 45L
Patagonia: M10 Storm Pants
Patagonia: M10 Anorak
The North Face: Summit Papsura Futurelight™ Jacket
Reeloq Pro Smartphone Securing
Ïdlo
Helly Hansen: Escape Down H2Flow™ Parka
Patagonia: Black Hole® Wheeled Duffel 100L
Head: Extreme One
Agit: Global ISL Construction Surfboard
HO Sports: The Sabre Water Ski
Stafu Pro: Apex v2 Long Sleeve Fishing Shirt
Mountain Hardwear: Specter 15F/-9C Sleeping Bag
Winqs: Biospeed™ Running Sportswear
Napa: Multi-functional superlight waterproof jacket
Gorewear: Concurve Gore-Tex Jacket
Mount To Coast: Ultra-Marathon Racing Shoe
Digitag by clim8
Icebreaker: Men Merino 200 Realfleece™ Descender LS Zip Hoodie
Outdoor Research: Deviator Hoodie
Exopek Pro
Impetus: Circulose® Tank Top
Gorewear: Ultimate Bib Shorts
Jelenew: Mercuria Short Sleeve Jersey
i:D: Trekin easy!
Expio: Odyssey Waterproof Down-filled Jacket
Halti Synkas 3-in-1 Drymaxx Parka Jacket
Bosideng: Urban Ski Down Jacket 2.0
Share This Article