Hydro Flask's Parks For All Giving Programme Honours Twenty Grantees for 2023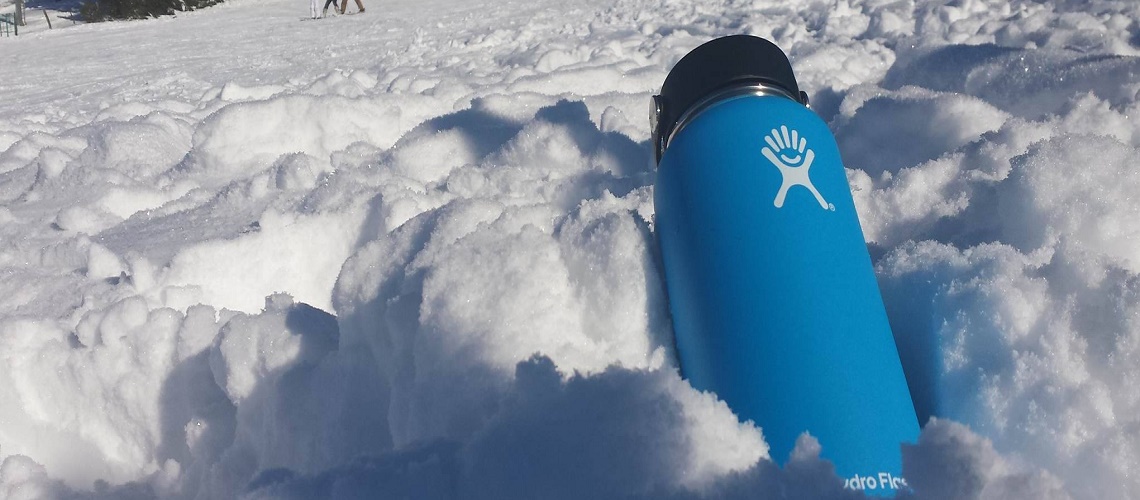 Hydro Flask, an award-winning leader in high-performance, insulated stainless steel flasks and soft good innovations and a Helen of Troy (NASDAQ: HELE) brand, grows its Parks For All giving programme with 20 grantees for 2023, half of which are new beneficiaries. This year, the brand will provide over $518,500 (£429,000) in funding to regional, national, and international grantees raising the giving programme's total lifetime contributions to over $3 million (£2.48 million).
Since Parks For All's inception in 2017, the giving programme has supported more than 200 nonprofit organisations. Grantees have achieved incredible results, including hosting over 770 workshops and training courses, removing more than 33,000 kilograms of trash from parks and waterways, and other community initiatives that have engaged more than 113,000 people allowing them to enjoy green spaces and time outside. Collectively, Parks For All grantees have spent the equivalent of 65 years' worth of time outside (more than 574,000 hours)! This year's Parks For All projects and nonprofit grantees will expand efforts around new park development, park maintenance and restoration, equitable park access, and single-use plastic reduction, a new programme category.
"This is our sixth year of giving through Parks For All, and it has been incredible to see the programme grow in both size and impact," said Indigo Teiwes, Director of Corporate Responsibility, Home & Outdoor segment at Helen of Troy. "From providing funding for a new urban pocket park in Philadelphia to engaging Blackfeet tribal members in land stewardship projects in and around Glacier National Park and the ancestral lands of the Amskapi Piikani people, our mission to create happier and healthier outdoor experiences for everyone becomes more of a reality each year with the amazing work done by these incredible nonprofit grantees."
Teiwes also highlighted the expansion of the funding to support organisations dedicated to the elimination of single-use plastics. "Hydro Flask's Refill For Good giving programme is our rally cry to make good choices for good reasons around reusable products," she said. "Integrating this aspect of our brand into our grant cycle is one more step toward our goal to help eliminate single-use plastics."
Through the 2023 grants, Parks For All is donating $335,000 (£277,369) to eight U.S. national grantees, $120,000 (£99,356) to eight regionally focused U.S. non-profits, and $15,000 (£12,419) to Canadian non-profit Park People.
In Europe, three deserving organisations will receive grants: 
Clean River Projecte.V.* (Germany)
For the third consecutive year, Clean River Project will host river clean ups with a $25,000 (£20,699) Parks For All grant. Participants in six cities across Germany will paddle in kayaks while clearing plastic and other debris from rivers. A travelling art project will be built out of collected trash to raise awareness around reducing single-use plastics.
"We look forward to kicking off our CleanUp Tour 2023," said Sabine Zimmermman from Clean River Project. "We'll be cleaning up rivers across Germany and raising awareness against the use of single-use plastics with our mobile art exhibition. Thanks to the generous support of Hydro Flask's Parks For All initiative, we are able to engage people from diverse backgrounds to come together for the common goal of clean rivers and seas. By paddling together to rid our waterways of plastics and other trash, people reconnect with the outdoors and regain an appreciation for our environment. Bringing our impact art (created from items found in German rivers) on the road will allow us to reach more people and emphasise the urgent need to reduce single-use plastics. Participants will also help in creating a 'growing' piece of group art. The art will continue to spread our message for clean rivers and seas and against single use plastics beyond the CleanUp Tour 2023!"
Protect Our Winters (Austria)
Protect Our Winters Austria's "Hot Planet, Cool Athletes" programme engages kids in outdoor winter sports while teaching strategies to reduce climate change. For its first ever Austria-based project, a $10,000 (£8,279) Parks For All grant will launch a workshop geared specifically toward students from migrant families that will culminate in a fun glacier skiing trip.
"Protect Our Winters Austria is more than happy about being chosen to join the Parks for All programme. With the help of this grant, we can elevate our Hot Planet, Cool Athletes (HPCA) workshops to the next level. HPCA workshops are free for schools and teach kids between the ages of 10-14 about seasonality, regionality, and climate change in general. This new workshop will be the first time that we team up with a school for a whole semester to also focus more on marginalised groups within the outdoors. To protect nature, you have to know nature and that's what we want to achieve." Moritz Nachtschatt, Protect Our Winter Winters Austria.
We Swim Wild *(UK)
We Swim Wild connects people to cold water swimming and environmental stewardship projects. A $13,500 (£11,177) Parks For All grant will help train a volunteer cleanup leader for each of the U.K.'s 15 National Parks. The leaders will then lead river and beach clean ups, as well as hold single-use plastic awareness events. The project will culminate in a video release and a report about the microplastics found in the parks.
*Repeat grantee beneficiaries.
To learn more about current and past grantees and projects, visit Parks For All or watch Hydro Flask's Let's Go! video series on YouTube, which documents the inspiring people and groups who are bringing joy to all by helping to make these special places more accessible to all.
Parks For All is the giving platform for Hydro Flask. Through Parks For All, Hydro Flask supports nonprofit organisations focused on building, maintaining, restoring, and providing more equitable access to parks, as well as working towards making the world a better place through its goal to help eliminate single-use plastic. For Hydro Flask, parks represent a place we can all go to recreate, relax, or be inspired. From urban park excursions with our family to national park adventures in the backcountry, parks of all types and sizes help make us healthier, happier, and more fulfilled. Parks For All is the brand's way of sharing its love for green spaces, and ensuring these special places get the attention and protection they deserve. As of January 2023, Parks For All has supported 204 nonprofits by contributing over $3 million and donating more than 79,000 Hydro Flask bottles to its grantees. For more information about Parks For
Share This Article