Bob Beattie Athlete Travel Fund Reaches Fundraising Goal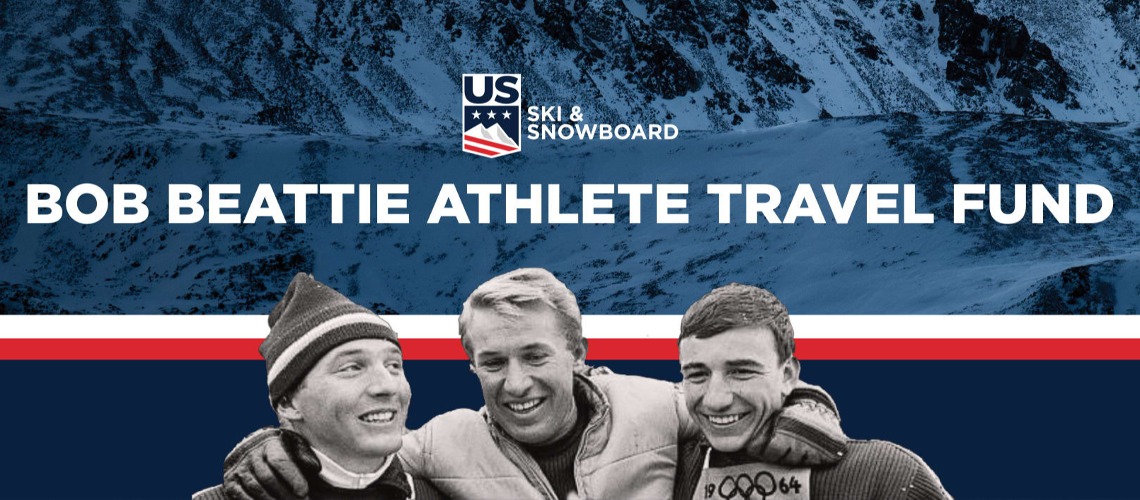 On the cusp of the inaugural Stifel America's Downhill at Aspen, the Stifel U.S. Alpine Ski Team's first coach is still impacting the athletes over a half-century later. U.S. Ski & Snowboard is thrilled to announce that the organization has reached its $20 million goal to endow the Bob Beattie Athlete Travel Fund.
The Bob Beattie Athlete Travel Fund supports travel expenses for A, B, C and Pro team athletes across alpine, cross country, freestyle, snowboard and freeski. It is unique in the sports world—no other national governing body has an endowment that provides financial support specifically for its athletes' travel needs. The Beattie Fund is part of the larger Marolt Athlete Endowment campaign, which also raises funds to support coaching, athlete education and career transition assistance, in perpetuity.
The fund is named in honor of the late Coach Beattie (1933 – 2018), an icon of the sport of alpine ski racing who led the alpine team to its first men's medals in 1964 and was a tireless supporter of athletes up to his passing in 2018. Its launch in his name five months prior to his passing was one of his proudest moments.
U.S. Ski & Snowboard thanks all the supporters whose generosity made this achievement possible, especially Board of Trustees members Phill Gross, for his dedication and leadership as the Marolt Athlete Endowment campaign chair, and Karen Arnold, whose passion for this mission drove fundraising forward and across the finish line.
As one of alpine ski racing's most passionate pioneers, Beattie remained an outspoken advocate for athlete travel funding throughout his life. The fund was created to specifically close the gap on funding of athlete travel costs to training camps, and domestic and international competitions. While in the past most of those expenses were covered by the team, in recent years a gap in funding created scenarios where athletes were paying to travel with the team.
Beattie stumbled into the national team role in the early 1960s but went on to become its first full-time coach, leading Billy Kidd and Jimmie Heuga to silver and bronze in the 1964 Olympics in Innsbruck. He was one of the originators of the FIS Alpine Ski World Cup tour, which began in 1967, and went on to pioneer NASTAR, start World Pro Skiing and become a legendary broadcaster with ABC and ESPN. He remained an active trustee with the U.S. Ski & Snowboard Foundation for a half-century and was well known for his impassioned speeches at board members imploring more support for athletes.
As a nonprofit organization, U.S. Ski & Snowboard has limited annual resources to allocate across multiple sports. Endowments like the Bob Beattie Athlete Travel Fund are a great way to augment athlete support and maintain core operational funding. While he was a New Hampshire native, Beattie called Aspen, Colorado home for more than 40 years. It is fitting that we announce the realization of his dream of athlete travel funding ahead of the alpine competition that he championed for many years.
Share This Article