Destimetrics - Mountain Destinations See Increased Booking During August As Room Rates Continue Historic Highs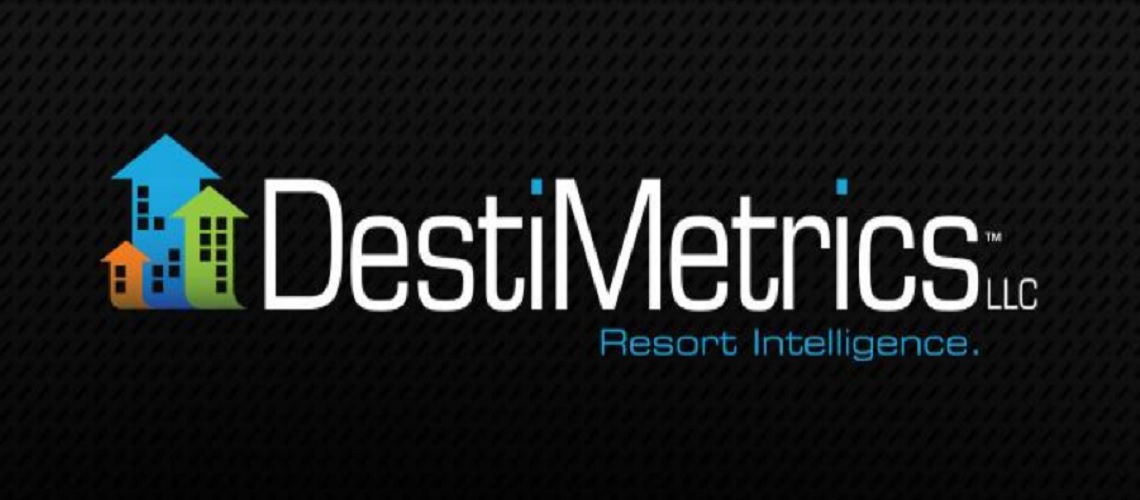 For the full summer from May through October, as of Aug. 31, occupancy is down a modest 5.3 percent compared to Summer 2021 with September as the only month showing an increase. ADR is up 4.6 percent but due to lower occupancy, there is only a small 0.9 percent decline in year-over-year summer revenues.
Less meaningful is the contrast with two years ago (2020) when the pandemic had many travelers avoiding summer travel. Occupancy is up 57.8 percent and ADR is up 25.2 percent for an impressive 97.6 percent increase in revenues over that challenging summer.
When comparing this summer to three years ago and the pre-pandemic summer of 2019, occupancy is down 5.7 percent and ADR is up 38 percent for a 30.1 increase in aggregated revenues compared to three years ago.
"After eight months of consistent declines in booking pace versus last year and the pre-pandemic summer of 2019, the pace moved up in August compared to both years," explained Tom Foley, senior vice president of Business Intelligence for Inntopia. "And, although the booking pace gains versus 2019 are modest at just 4.9 percent, finally seeing a reversal of the negative trend that we've been tracking since January is considered a big positive change. However, the strong gains compared to 2021 need to be taken with a grain of salt since they have more to do with the retreat of prospective visitors when the Omicron variant began to surge which, in turn, suppressed bookings for several months," he continued. "But perhaps the most encouraging indicator is that occupancy is looking relatively flat for the coming winter, even as room rates continue to climb, and at this early stage, the current revenue numbers look impressive for lodging properties."
Winter trends starting to emerge
On-the-books occupancy as of Aug. 31 for November through February is down a slight 0.8 percent compared to this time last year and has improved from last month when it was down 4.9 percent at the end of July—illustrating the impact of the increase in August bookings. November and December are currently down compared to last year but January and February are showing healthy increases in occupancy. Once again, ADR rose markedly and is up 13.6 percent compared to last year at this time.
In contrast with two years ago at this time when there was considerable uncertainty facing the 2020-21 ski season, occupancy is up 77.5 percent and ADR is up 42 percent. The more realistic comparison is to the pre-pandemic booking period three years ago at this time for the 2019-20 winter season with occupancy up a slight 0.7 percent and ADR up a robust 38.8 percent.
Economic indicators
At the very top of the economic news is the national inflation rate, the headwaters for all consumer-based economic indicators--except jobs. Although inflation declined from 8.5 percent in July to 8.3 percent in August, the price of goods actually rose during August, up by 0.1 percent. This statistic was a surprise to most analysts, who were forecasting price decreases and an 8.1 percent inflation rate. The worse-than-expected report had an immediate and profound impact on financial markets, and that may impact how consumers feel about inflation, which has improved slightly in the last 30 days but remains tenuous.
In another monthly reversal, the Dow Jones Industrial Average (DJIA) changed course in August with a sharp decline of more than 1,054 points for a 3.2 percent loss during the month. This follows the 6.7 percent increase posted in July but marks the fifth monthly decline in 2022 as volatility persists as markets remain focused on the global slowdown driven by high inflation and ongoing hikes in interest rates.
The Consumer Confidence Index (CCI) also changed direction during August and increased 8.3 points following three consecutive months of declines.
"Inflation, and controlling inflation, are the single biggest threats to all aspects of the consumer economy right now, and while concerns about inflation declined from recent reports, that data was reported prior to the most recent pricing statistics that were released on Sept. 13," cautioned Foley. "We'll have to watch the next few weeks to see how higher prices impact consumer decisions. Meanwhile, we can expect interest rates to go up another 0.75 percent as the struggle to control prices continues."
Foley went on to highlight another point in the data that was released prior to the most recent inflation report. "While concerns about a possible recession remain front-and-center for consumers, the data also revealed that purchasing plans are up and vacation intentions have reached an eight-month high that will likely support the ongoing record-high room rates."
The national Unemployment Rate rose from 3.5 to 3.7 percent even as employers added another 315,000 new jobs, suggesting a relatively strong job market even though other economic indicators remain soft. The modest uptick in the unemployment rate is primarily due to new job seekers beginning their job search although modest layoffs had some impact. Wages are up 5.2 percent compared to last year at this time, helping to offset some of the impact of high inflation.
"As summer begins winding down, a positive shift in the booking pace is welcome news after eight months of consistently being lower, and that is helping bolster end-of-summer visits and strengthen the foundation for the upcoming winter," remarked Foley. "Coupled with high daily rates that are showing no signs of abating, aggregated revenues for Summer 2022 will completely dwarf the pre-pandemic summer record of 2019, although they will be understandably lower than the dramatic reopening surge in 2021," he concluded.
Share This Article