Telluride's Madeline Hotel & Residences, Auberge Resorts Collection Announces Culinary Event With Famed Celebrity Chefs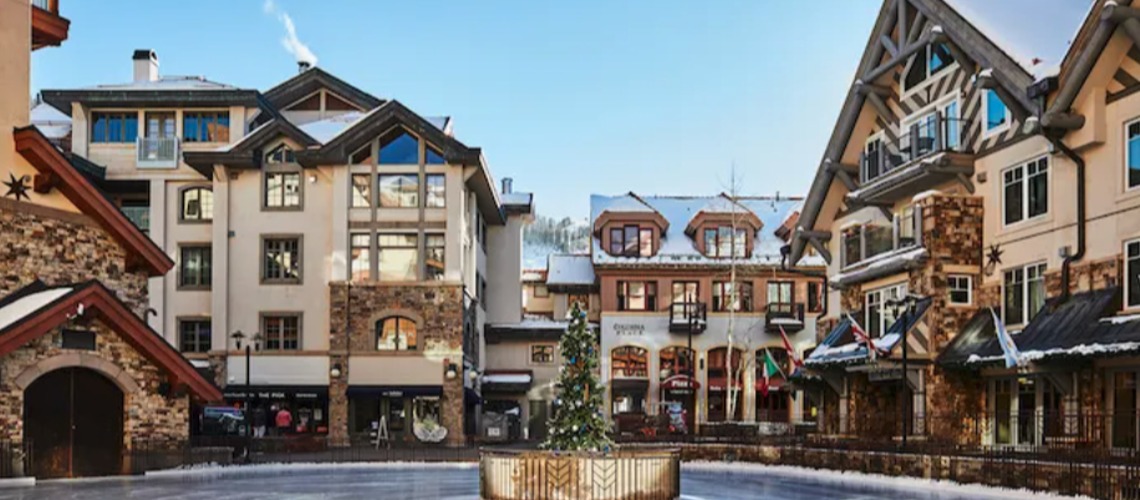 This Independence Day weekend, Madeline Hotel & Residences, Auberge Resorts Collection, Telluride's premiere alpine retreat, is hosting their Second Annual Alpine Cookout on July 2. Part of Auberge Resorts Collection's Taste of Auberge, a new culinary journey bringing together exclusive chef partnerships and restaurant pop-ups at select properties throughout 2022, the Alpine Cookout will include thoughtfully curated menus and an unforgettable event that will place Telluride on the map of top epicurean destinations in the world. Celebrating the spirit of Southwestern cuisine the event will draw visiting culinary icons such as Salt Lake City celebrity Chef Viet Pham, Texas all-star Chef Dean Fearing, Phoenix famed chef Mark Tarbell and Santa Fe legend Mark Kiffin, who will collaborate with the resort's Executive Chef Bill Greenwood on a specially curated menu, including Chef Pham's famed Pretty Bird signature hot chicken sandwich.
"We are thrilled to welcome this impressive roster of chefs to Telluride and to our Madeline family," said Bryan Woody, general manager, Madeline Hotel & Residences, Auberge Resorts Collection. "The Southwest's vibrant culinary culture and Telluride's local bounty offer the perfect canvas for these chef's skilled merging of esteemed technique with the best local ingredients to create distinctive dishes. Through the celebrity chef collaboration in partnership with our acclaimed executive chef Bill Greenwood, we look forward to guests enjoying this legendary experience to savor the culinary delights of the destination with a Southwestern twist."
Set to take place in Reflection Plaza, located adjacent to the resort in Village Center, from 11:30 a.m. - 3:00 p.m. visiting chefs will artfully infuse their masterful expertise while utilizing the vibrancy and flavors of the four corner states. Thus, providing culinary enthusiasts and apprentices with a once-in-a-lifetime opportunity to indulge in renowned dining experiences and world-class Southwestern cuisine.
Jazz, folk, and indie-pop-style musical performances feature stirring acoustic guitar and mandolin as musician Daphne Gale commands melodies with lyrical sincerity and tells stories with resonance. Ten percent of ticket sales will be donated to INDIGENOUS LED, a project of The MICA Group, whose mission is advancing biocultural conservation on Indigenous lands through the rematriation and restoration of keystone species like buffalo.
Culinary menu highlights include duck confit tacos, mole, cherry relish, and New Mexico corn tortillas by Chef Mark Kiffin; chicken fried quail and jalapeño cream corn with pickled red onions helmed by Chef Dean Fearing; whole sucking Berkshire pig, creamy antebellum grits with roasted local summer vegetables, slow cooked jowl cornbread, whisky BBQ sauce and sweet Carolina bbq sauce by Madeline Hotel & Residences' Chef Bill Greenwood. Additional menu items include Rocky Mountain elk chili, lavosh, rocking with sunset cheddar and chipotle crema by Madeline Hotel & Residences' Chef Lonnie; veracruzana octopus tostada, pickled ramps, chili aioli, avocado mouse, and scallop crudo, tomato water, house aioli, crispy garlic by Chef Mark Tarbell; ice cream cart and mountain cookie pie dessert to finish.
In addition to the epicurean experience, the resort has partnered with Crossbow Leather for a dedicated activation happening over the weekend. Designed, created and produced directly in Telluride, the brand is offering a pop-up custom hat shaping and decorating experience featuring high quality fur felt, Palm leaf hats and leather goods. Guests can create their own unique accessory to wear around town during this one-of-a-kind event and to take a piece of the local community home by means of their own work of art.
Alpine Cookout event tickets are available through Tock, linked here. For more details, please visit our website at https://aubergeresorts.com/madeline/experiences/alpine-cookout/.
Share This Article