Outdoor Retailer Wraps Up Successful Gathering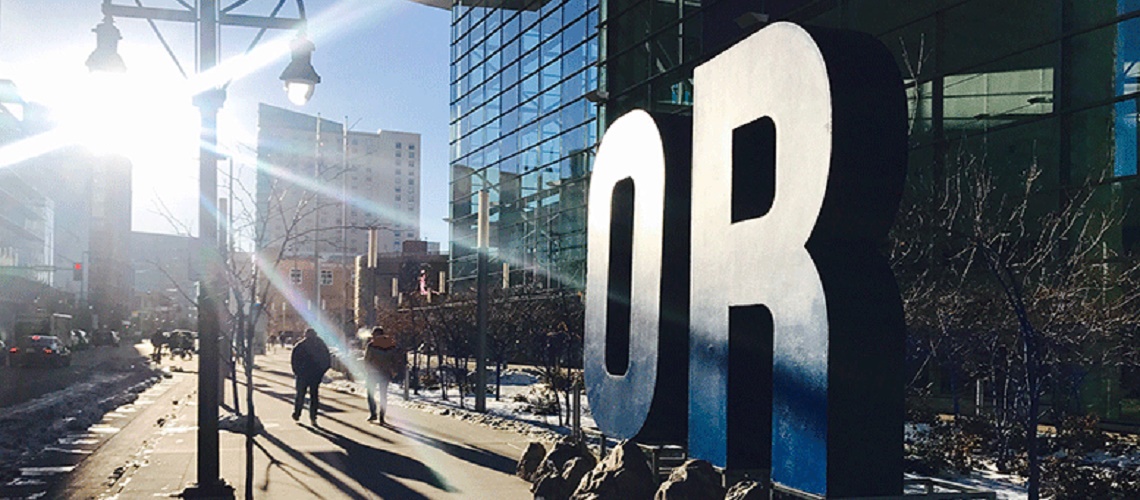 Celebrating 40 years, Outdoor Retailer, the largest U.S. trade gathering and premier business event for the $689 billion outdoor industry, wrapped up Outdoor Retailer Summer concluding its run in Denver. The show welcomed more than 8,800 attendees and over 660 exhibitors, including more than 180 new exhibitors from 13 countries.
Marisa Nicholson, Outdoor Retailer senior vice president and show director, said, "The show opened with a buzz and you could feel the energy. Attendance was up nearly 20% more than projected, and attendees came to take in the full breadth of what's happening in the industry – from new products and brands, to trends, to catching up with one another after time apart. Of the more than 660 exhibitors, over 25% were new, seeking to establish themselves and learn the industry landscape. It collectively demonstrates the value of discovery at Outdoor Retailer, and the endless opportunities to absorb new ideas and see fresh products."
Highlights of this year's summer show included the celebration of Outdoor Retailer's 40th anniversary; the 12th annual Outdoor Retailer Inspiration Awards, recognizing people and organizations actively encouraging outdoor participation; experts sharing future trends, industry data, and best practices; entrepreneurs and startup brands showcasing original products that will push the industry forward; and the introduction of the latest tech, apparel and footwear arriving at retail Spring 2023.
"Outdoor Retailer is an important moment for the industry to come together," said Peter Sachs, general manager of Lowa Boots. "It is about far more than selling products. It is an instrumental moment for emerging brands to be introduced to the outdoor community, for established brands to reconnect and continue evolving on their path forward, and it is a place to learn about new trends and understand the needs of today's consumer."
Louise Cunningham, CEO of WoolAid Limited based in New Zealand, said, "WoolAid used Outdoor Retailer Summer as a global launch pad for our merino bandages. The variety, and caliber, of outdoor retailers both from within the U.S., and internationally, has been everything we hoped it would be and well worth the trip from New Zealand."
"The show was fantastic," said Hayley Parry, merchandise manager at Mt. Hood Meadows Resort. "As always, the seminars were so valuable, I met a lot of our vendors in person and spotted some great new gear for the shop. It was fantastic to see the show so alive. We're looking forward to going to Salt Lake in January."
Tom Burgher, manager apparel accessories at Nike, commented, "Outdoor Retailer Summer was a great moment and space to connect with brands and suppliers who share in the passion for outdoor products and sustainability. We really enjoyed seeing some of the new up-and-coming brands as well as all the great sustainable innovation from global material suppliers. We're looking forward to the winter show in 2023 to make more connections and seek further inspiration."
Next year, Outdoor Retailer returns to Salt Lake and the Calvin L. Rampton Salt Palace Convention Center. Outdoor Retailer Snow Show runs January 10-12, 2023, plus an on-snow demo will be held on January 9, and Outdoor Retailer Summer will take place June 19-21, 2023. The new Outdoor Adventure X consumer festival will stage alongside the summer show, June 16-18, 2023, at Snowbasin Resort. Outdoor Retailer will be announcing details on all future opportunities over the coming months.
Leading up to next year's events in Salt Lake, Outdoor Retailer is supporting the new Business With Purpose initiative in partnership with Visit Salt Lake. Business With Purpose is a working group dedicated to bringing together Utah and outdoor and winter sports industry stakeholders to build relationships and focus efforts in three ways: Collaborative project site visits and engagement; Outdoor Retailer participant volunteer stewardship programs; and Nonprofit giving to support related projects.
For information on exhibiting and sponsorship opportunities around Outdoor Retailer, contact Krista Moore, director of sales, atkrista.moore@outdoorretailer.com or an Outdoor Retailer Account Executive.
Share This Article