Hydro Flask Announces Sustainability Improvements And GHG Emissions Goals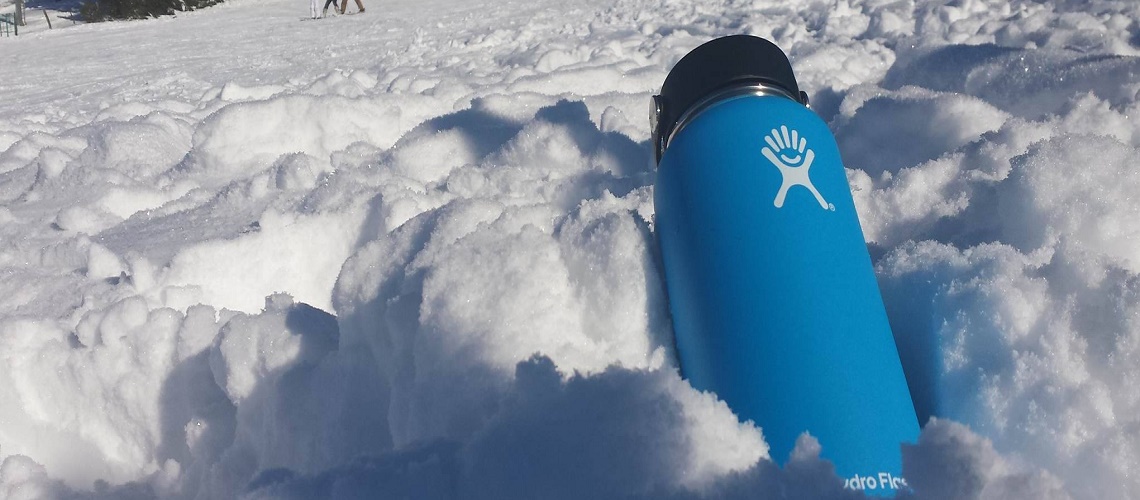 Hydro Flask has announced progress on its sustainability objectives.
In Spring 2022, Hydro Flask rolled out Forest Stewardship Council (FSC) certified packaging, including 80-to-100 percent recycled content.
By the end of the calendar year, the company's goal is for all its primary packaging to be FSC-certified and carry the How2Recycle label. It also eliminated more than 90 percent of single-use plastic packing (how products arrive in cases at retail stores) for its products. This change equates to the weight of 13 million single-use plastic water bottles in the program's first year.
"We want our packaging to be a true reflection of our commitment to do better for the environment," said Larry Witt, president, Home & Outdoor, Helen of Troy. "We're working to eliminate plastic, ensuring our packaging is recyclable or contains recycled content. We want to make our packaging as good as our gear."
In partnership with Helen of Troy, Hydro Flask is also taking steps to reduce its greenhouse gas (GHG) emissions internally and externally (and sharing progress annually). In line with the standards of the Science Based Targets initiative, Hydro Flask is actively working toward the following commitments:
Reduce Scope 1 and Scope 2 GHG emissions by 46.2 percent by fiscal 2030, based on a fiscal 2020 baseline, including all emissions from direct operations.

Collaborate with third-party manufacturers to drive emissions reductions in the supply chain by 42 percent by fiscal 2030, based on a fiscal 2021 baseline.

Helen of Troy and Hydro Flask are developing a pilot program with one of its key suppliers to improve its environmental impact and to expand the program with other suppliers.
The brand uses multi-stakeholder tools, including the Higg Facility Environmental Module (FEM), the first piloting tool in 2017. Since that time, its average verified factory FEM score has improved by 94 percent
Hydro Flask's Slingback Bottle Pack is its first product made from 100 percent recycled polyester (body), air mesh and ripstop lining and holds up 32oz.
"Since 2009, Hydro Flask has been fighting the single-use plastics battle, and, to date, we've put [approximately] 50 million reusable bottles in the hands of consumers," commented Jay Wilkins, VP of Product, Hydro Flask. "Our new Slingback Bottle Pack is just one of several ways we're committed to designing for the environment."
Through its Refill for Good program, Hydro Flask has worked with organizations, including its 2021 partnership with the Surfrider Foundation, to remove more than 7,500 pounds of trash from coastlines. Since 2017 the brand's Parks for All Program has given more than $2.5 million to program partners focused on building, maintaining, restoring, and providing more equitable access to parks.
For more data, go here.
Share This Article