Countdown Is On For Big Air Chur World Cup Season Opener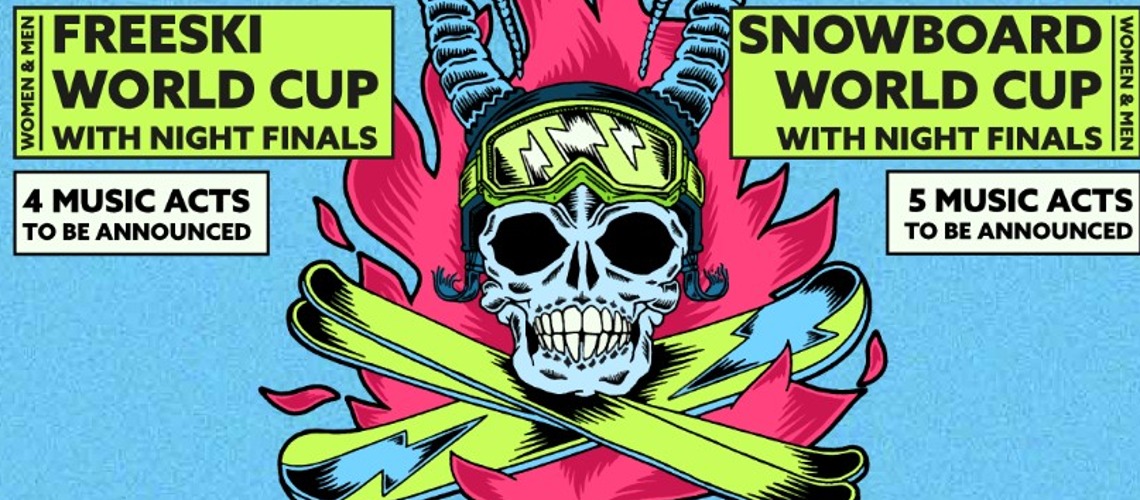 With the performing artist line-up locked in, the programme confirmed, and just under three months between now and the first drop-in of 2022/23, it's all systems go for the FIS Freeski and Snowboard Big Air Chur World Cup season opener, going down from October 21-22, 2022.
Big Air Chur had its World Cup debut last October and made an immediate splash as the first World Cup competition with spectators allowed on site in over a year. And when we say spectators, we mean LOTS of spectators, as some 15,000 fans were on site each day to take in a heavy-hitting list of musical performers and the very best freeskiers and snowboarders on the planet throwing down on the massive scaffold jump.
After last year's huge success, we're expecting even bigger and better things from Big Air Chur this season, with an exciting lineup of performers and, of course, a full roster of the finest big air athletes on earth on hand and looking to begin another World Cup campaign with strong showings.
Training sessions for all athletes at the Big Air Chur will be going down on Wednesday and Thursday before the fun really starts on Friday, 21 October, where freeski qualifications will begin at 8:45 CET, with qualies then followed by the first musical acts on the big stage beginning at 15:00 CET.
After that it's women's and men's freeski finals and awards ceremony from 20:00-22:00, before German hip hip trio K.I.Z turn up the volume and send the party into the night.
The timetable for Saturday's snowboard programme will mirror Friday's, although this time it will be German electrorap group Deichkind on stage to close out the festivities in what should be spectacular fashion.
Also slated to perform over the course of the weekend are the likes of Stress, Kraftklub, Ali & Milchmaa, Steff La Cheffe, and others,
110,000 CHF in prize money will be up for grabs over the course of the weekend, with 55,000 allotted for each of the freeski and snowboard World Cup competitions - 27,500 CHF for each of the men's and women's sides of each competition.
On top of that we will, of course, be awarding the first World Cup points of the 2022/23 season, setting off on the five month quest for this winter's crystal globes.
Tickets for the Big Air Chur are available now, HERE.
2021/22 Big Air Chur results: Freeski / Snowboa
Share This Article