FIS' Eliasch: "Only Together Can We Succeed"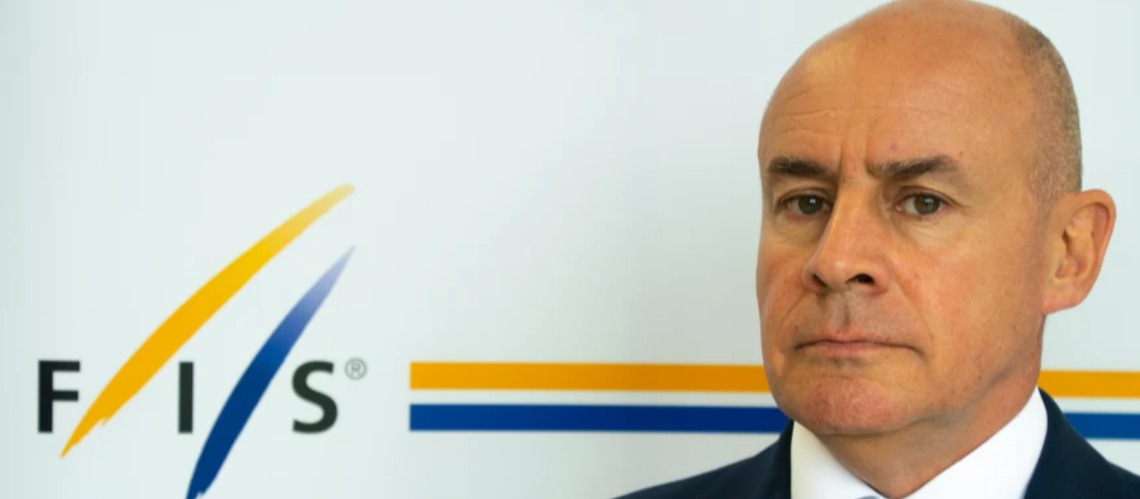 It has been 115 days since FIS President Johan Eliasch took office. In an interview, he talks to FIS about first milestones, the spirit of cooperation and the importance of the upcoming Extraordinary Congress.
Q. How would you describe your first 115 days in the office?
A. The last weeks and months have been characterised by the spirit of new beginnings, inspirational exchanges and gradual progress. The power of cooperation and collaboration is palpable both with all the National Snowsport Associations and our stakeholders.
Q. Can you give an example?
A. We have established new working groups and committees. In kick-off meetings, we have already come together with experts from different backgrounds and discussed opportunities to bring our sport to the next level. This gives me a lot of hope that we will not only adapt to the changes of the professional sports environment but lead the change.
Q. We are still living in special times though. How does the pandemic affect your work?
A. Covid-19 will affect us into the foreseeable future. Many of our NSAs suffered severe financial hardship due to the outbreak during the last season and are continuing to suffer. We know that only together we can get through this challenging time. That is why FIS has decided to offer additional support.
Q. To what extent?
A. We proposed a Special Covid Distribution to mitigate the financial pressures on our NSAs. This distribution of 5 million CHF was unanimously approved by the Council and we hope that it will help our NSAs to face the challenges that are posed by the pandemic. In addition, FIS will – like last season – pay over 4 million CHF to local organisers to contribute to the prize money. It is essential that in these unprecedented times the FIS family stands together and keeps the development and the promotion of our sport alive.
Q. What is next?
A. On 8th October, we will hold an Extraordinary Congress that will be very important for the future of our sport. On the agenda is an update of the FIS Statutes to enhance the entity's governance framework. As soon as these proposals are sanctioned by the Congress, we can move forward. Furthermore, the Alpine season opening in Soelden and the Snowboard and Freeski season opening in Chur are around the corner. I'm looking forward to when the sport takes centre stage again and the competitions begin.
Share This Article