Strategic Alliance Brings New Slopeside Homes To Panorama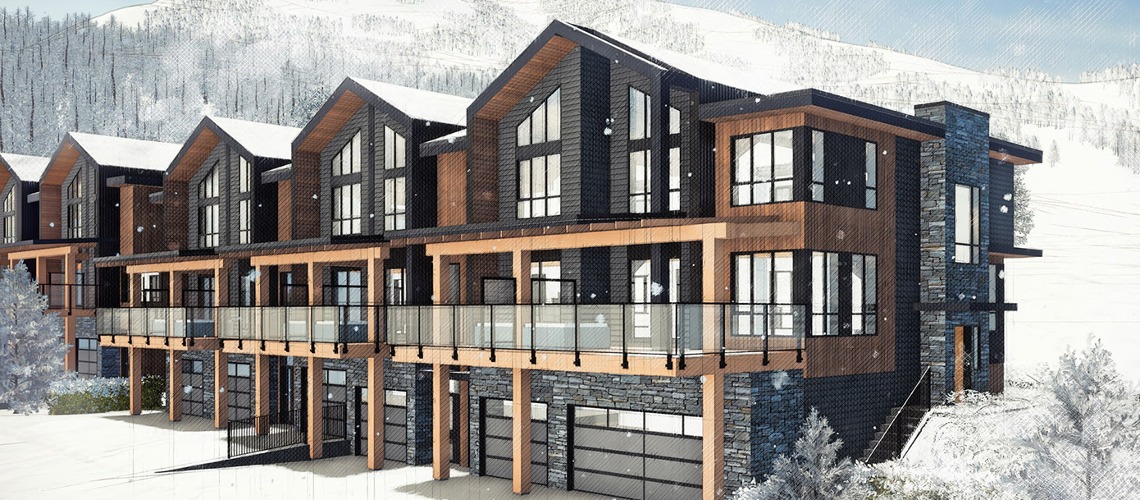 Panorama Mountain Resort and Dominium have announced a development alliance focused on bringing the resort's master plan to life.
Panorama's President and Chief Executive Officer, Steve Paccagnan, has overseen more than $35-million in capital investment since 2014. "Moving forward with an outstanding developer like Dominium is possible because of the work done to clearly identify this resort's future potential. The Regional District of East Kootenay has completed an update of the Official Community Plan, tied to the current master plan. Our alliance with Dominium allows us to build on this platform and signals the next phase in Panorama's evolution," he said.
Dominium, a company with projects in both B.C. and Alberta, was selected as the preferred partner after a competitive process that included several leading developers from across Western Canada. "Building on the success of Zara at Lakestone, our latest project in the Okanagan, we are elated to be collaborating closely with the Panorama team to help realize the ambitious and exciting strategic plan," said Amir Haque, Principal at Dominium.
Dominium is a Calgary-based real estate developer diversified across residential, commercial, and mixed-use projects. The company focuses on discovering the most extraordinary development opportunities, wielding leading architectural thinking to build a lasting connection between the setting and the design. With over one million square feet of construction completed across categories, Dominium is one of Canada's most exciting and fastest-growing developers.
It's been many years since new townhomes were built at Panorama and tight inventory has resulted in limited ownership opportunities for active mountain families. All of that is about to change. The first project will be the development of a collection of new slopeside homes at the base of the Silver Platter. Construction of the 2, 3 and 4-bedroom townhomes in a modern mountain style is expected to begin in the spring of 2022. Pricing has not yet been released but is targeted to be competitive in the region, especially against the backdrop of the short supply of mountain resort real estate nationally.
"We are delighted that Dominium is bringing their incredible talent to Panorama. Working together, we'll elevate real estate ownership and the guest experience, while continuing to differentiate Panorama Mountain Resort as one of the most progressive destinations in Canada," Paccagnan said.
A presentation centre will open on-resort in the Tamarack Lodge this winter. Skiers, riders, bikers and golfers excited about this new mountain real estate opportunity can register for more information at dominium.ca.
Share This Article