Gondola Works Says "Save Little Cottonwood Canyon"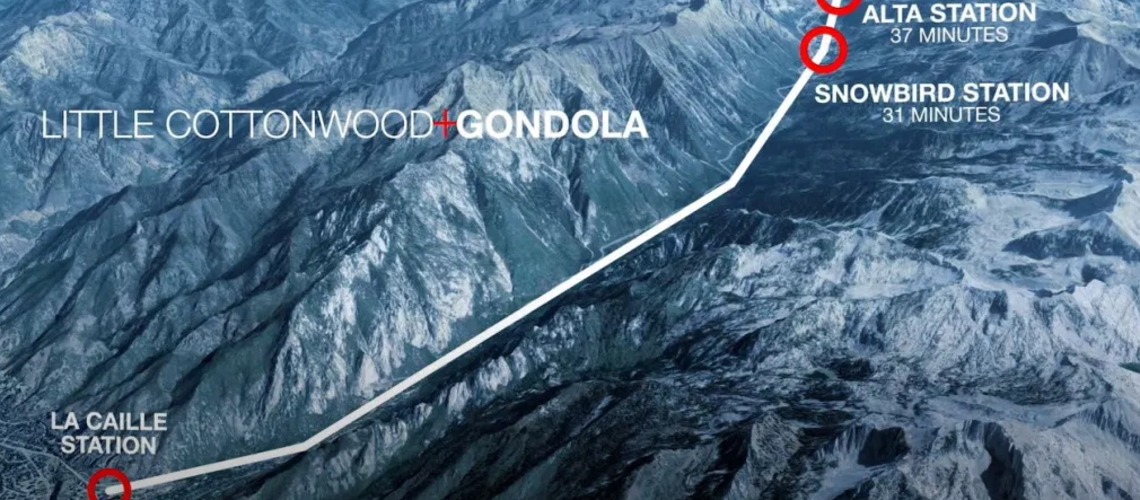 Gondola Works is a diverse coalition of stakeholders, canyon users and businesses who believe solving the long-term transportation problems of Little Cottonwood Canyon is a generational challenge and now is the time to get it right. Involved organizations include:
Snowbird
Alta Ski Area
POWDR
Ski Utah
UCAIR
Love Communications
Exoro Group
CW Management
Gondola Works supports a high-capacity gondola that can operate in all weather conditions with low carbon emissions is the strongest transportation solution for Little Cottonwood Canyon. As the most avalanche-prone highway in North America, rubber-tired vehicles are not a long-term solution for carrying people safely on SR 210. Due to heavy snowfall, vehicle traction is the cause of many unacceptable traffic delays in Little Cottonwood and gondola removes that variable from the transportation equation. Protecting the natural resources of the canyon including the air, watershed, wildlife habitat and land is imperative. The gondola is a cost-effective, minimally impactful transportation solution that can handle today and tomorrow's Wasatch Front population.
They say:
The growth in the Salt Lake Valley has brought along with it increased mountain recreation, particularly in beautiful Little Cottonwood Canyon. The year-round transit challenge is the result of avalanches, landslides, and auto and bus traffic. Doing nothing keeps us on the same unsustainable trajectory we've been on for decades. With UDOT's proposed zero emission, high-capacity, sustainable gondola at La Caille, now is our chance to solve the congestion that exists now and preserve Little Cottonwood's mountain access for the future.
OPPORTUNITY — PRESERVE CANYON ACCESS WITH LONG-TERM, SUSTAINABLE SOLUTION

UDOT is currently in its last public comment period of an Environmental Impact Statement to determine the best transportation system that improves the reliability, mobility, and safety for residents, visitors, and commuters who use S.R. 210. The gondola is one of two preferred alternatives being considered.

SOLUTION — GONDOLA AT LA CAILLE BASE STATION

UDOT has proposed a short-term solution and a long-term solution: gondola is the answer to this generational challenge! Not only is it the safest, but it is the only way to preserve the canyon and we have to solve for both.
SAFE & RELIABLE
Reduces congestion in canyon & neighborhoods
Provides secondary route for emergency egress
Weather & avalanche resistant
36 minutes from La Caille base station to Alta
SUSTAINABLE
Carbon neutral
Protects watershed, wildlife habitat & existing trails
Minimal concrete, pavement, & construction impacts
LONG-TERM
50-year life cycle vs. 14 years for buses
Completes regional transportation loop
Allows for crowd management
IMPROVED ACCESS
Year-round operation
Greater access for those with disabilities
Expanded parking at base station
COST-EFFECTIVE
Less expensive operation & maintenance
Does not require added snowshed cost
Increases tourism assets & economic opportunities
Share This Article