Hintertux Glacier Is Getting Ready For The 16th Hotzone.tv Park Opening From October 1st – 4th, 2020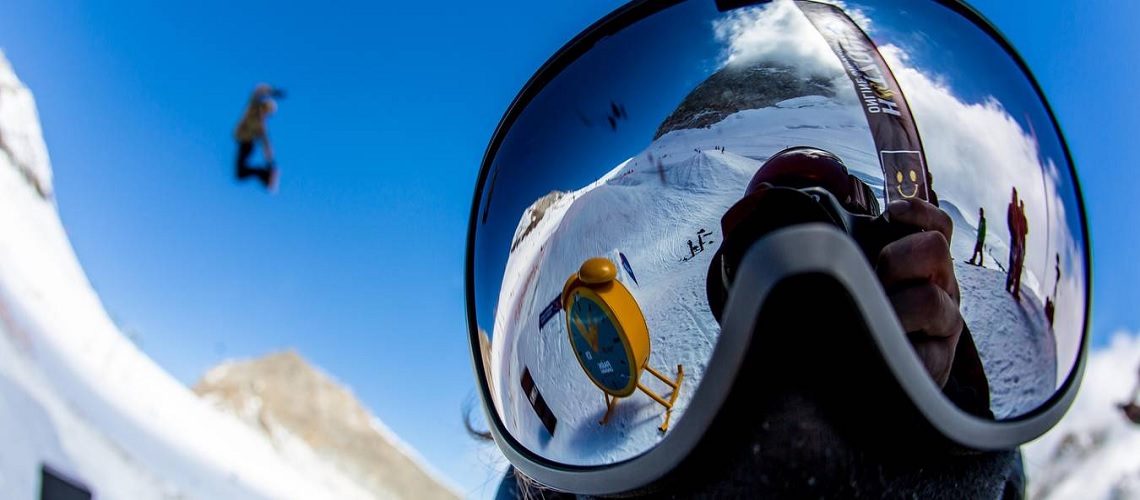 The current snow conditions at Hintertux glacier are promising a great start into the new winter season. That's excellent preconditions for the upcoming Hotzone.tv Park Opening in Hintertux. For the 16th time the snowboard community kicks off the new season from October 1st – 4th, 2020, in the Tux valley.
Snowboarders are looking forward to the coming winter season and the Hotzone.tv Park Opening in Hintertux is traditionally the very first of all winter events. Due to Covid-19 this year's event concentrates solely on the events on the mountain. Betterpark up at Hintertux glacier will be the meeting point, which opened last weekend. Wille Kaufmann and his team (betterparks company) are providing a top park setup as every autumn. For the Opening-weekend early October Tux-local and snowboard pro Werni Stock is inviting snowboarders to join the "Werni Stock Invitational". A Big Air Session on the big jump for invited pro rideres, but also amateurs, who want to participate. The Metal Battle Rail Contest hosted by SANE! Snowboarding, which celebrated a successful premiere last year in the valley, will take place on the mountain this year, in view from Tuxer Fernerhaus. Additionally the snowboard-industry will be present with the latest test material. Just in time for the Opening-weekend, also Snowcard owners will be happy, as the season pass is valid from October 1st onwards.
The Video Night is happening at the Tux-Center like every year. Obviously organizers will pay attention in terms of seating to guarantee a minimum distance for a worry-free premiere evening. Bars are open in Tux and Hintertux according to Covid-19 official requirements.
As mentioned above, organizers are implementing all official Covid-19 requirements to make sure the weekend is safe and carefree for everyone involved. It is important though that every visitor is also taking over self-responsibility and contributing. Solidarity and paying an eye to current measures will make it a relaxed winter kick-off. Schedule changes are possible, depending on potential new official requirements.
Details and updates as well as current Covid-19 information reg. the Hotzone.tv Park Opening 2020:
Share This Article