Snowboarders Start Into The New Winter Season At The 16th Hotzone.tv Park Opening At Hintertux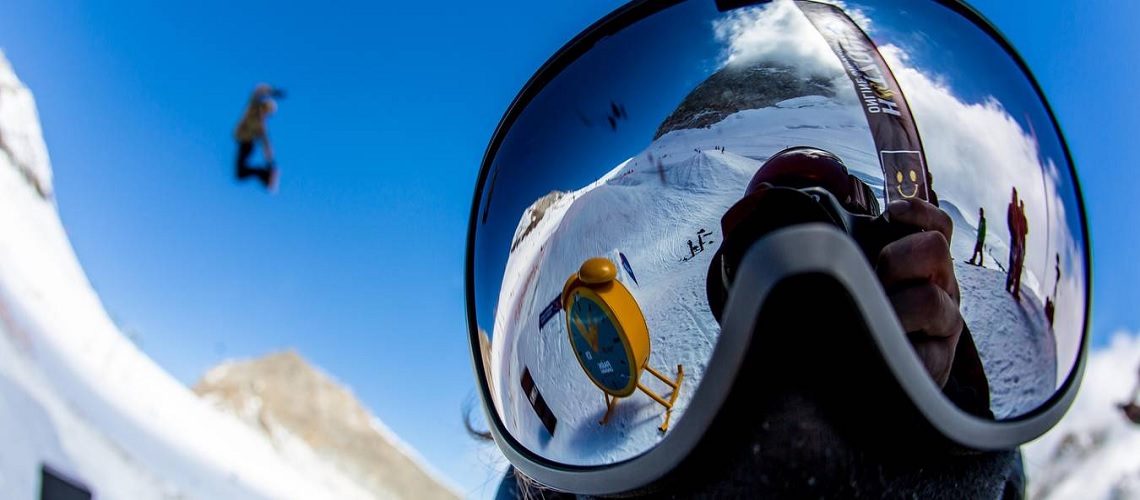 The 16th Hotzone.tv Park Opening kicks off at Hintertux glacier with best snow conditions – and like every autumn snowboarders start into the new winter season at betterpark Hintertux. Pro riders and amateurs will meet at the park until Sunday for the first sessions of the season. Additionally the snowboard industry presents their latest gear to test at the expo area at Tuxer Fernerhaus. The perfect opportunity for all Snow-Card owners, as it is valid from today onwards.
The first riders arrived on Sunday and enjoyed their first powder runs of the season, while Wille Kaufmann and his team put final touches on the park. Betterpark Hintertux will the center of attention during the next days. Tux-local and Snowboard pro Werni Stock is really excited hitting the big jump with his friends and colleagues for the "Werni Stock Invitational". Due to the weather forecast it will happen today – all pro's and amateurs are invited to join. On Saturday the "Metal Battle Rail Contest hosted by SANE! Snowboarding" will follow, taking place close by Tuxer Fernerhaus and the expo area.
Organizers implemented all Covid-19 measures in all areas. Still they are counting on every visitor as well to act responsibly. Mask is obligatory in the gondola for example but also in the expo area. Due to the recent developments the Video Night at Tux Center is cancelled. Focus this year is solely on the mountain activities. All side-events take a pause this year to guarantee a worry-free weekend on the mountain, as health and safety of all involved has highest priority.
For details, updates and current Covid-19 information please go do: http://opening.hotzone.tv; hintertuxergletscher.at; www.tux.at
Share This Article