Want To Buy A Ski Area? Bankruptcy Auction – The Hermitage Club & Haystack Ski Mountain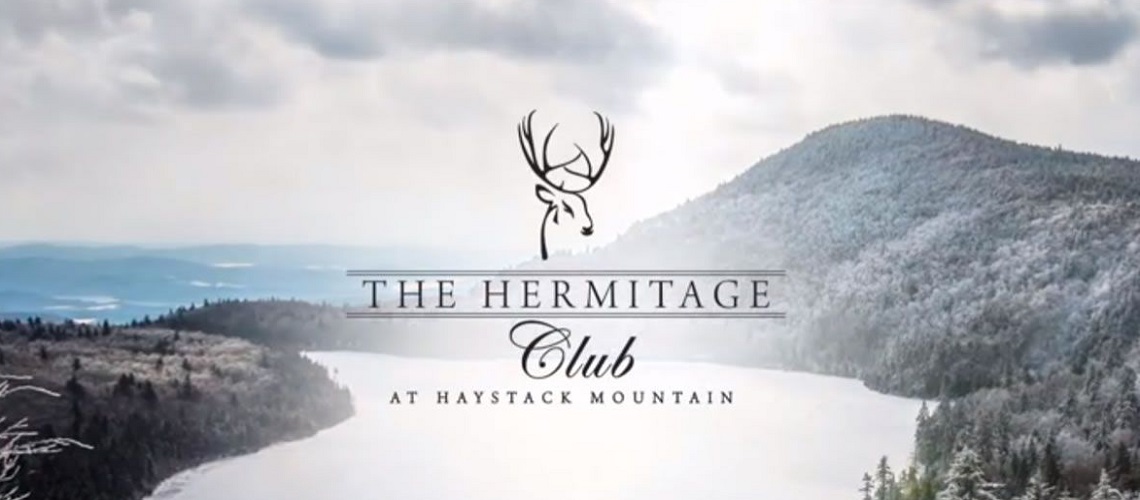 The Hermitage Club and Haystack Ski Mountain:
New 80,000 SF Lodge/Clubhouse with full-service spa, indoor pool, bowling, retail and theater
Acres of ski able trails
Ski Lifts: 1 six-pack, 2 quads and 2 triples
Land for Development
The Hermitage Golf Club & Golf Course Clubhouse:
5,400 yards and 7,000 SF clubhouse
Lodging Portfolio:
Hermitage Inn and Carriage House
Doveberry Inn
Horizon Inn
Snow Goose Inn
The Hermitage Club at Haystack Mountain is a mid-sized alpine ski area located in Deerfield Valley Southern Vermont Haystack Mountain in Wilmington, Vermont.
Haystack opened in the early 1960s as an alternative to crowded resorts. The upper mountain, serviced originally by the Oh No double chairlift (a Mueller installed in 1965), featured over one thousand vertical feet of trails for intermediates and experts. The lower mountain, serviced by multiple lifts (including Haymaker a Mueller double chairlift), featured shorter trails for beginners. For many years, a transfer chairlift connected the lower and upper areas.
In the mid 1980s a significant expansion took place, resulting in the installation of three new triple chairlifts, including a CTEC chairlift serving a new expert complex called "The Witches." The "Witches" is known for its tough terrain that even challenges experts.
On March 30, 2005, the American Skiing Company announced it had sold Haystack Mountain Ski Area for $5,000,000 to a group of local businessmen. The Haystack Club concept was created as a result, with the plans to open an upscale private ski area. The Club will include Town House Villas as well as a new Hybrid "chondola" (A lift with chairs and gondola cabins) to the summit. The "oh-no" Double will be removed. Barnstormer will also now service as a beginner area lift and transfer lift. The Haystack Club has been open since the sale. The club was open for two days of groomed uncrowded skiing for the members.
In September 2012 The Haystack Club and Haystack Golf course became The Hermitage Club At Haystack Mountain and The Hermitage Golf Club at Haystack Mountain.
On February 23, 2018, Berkshire Bank announced it was seeking foreclosure on several Hermitage properties including the Hermitage Inn, Haystack Ski Resort and ski area lands, Haystack Base Lodge, Haystack Golf Course, Chamonix Townhouse Village, Haystack Golf Course, water rights to Mirror Lake, hundreds of acres of land, along with several smaller parcels. The foreclosure action also includes the Snow Goose Inn, the Horizon Inn, and the Doveberry Inn.
According to the complaint, Barnes and the Hermitage failed to meet their obligation to make payments on three loans, including a $15 million "base lodge" note signed in December 2014, a $1 million bridge loan in June 2016, and a second bridge loan of $1.1 million made in July 2017. Of the total $17.1 million in loans, the Hermitage and Barnes still owe $16,342,175.61 in principal, along with $213,799.76 in interest, and $43,603.79 in late charges.
A lawsuit filed in US District Court on Thursday March 30, 2018 accuses Hermitage Club founder and owner James Barnes of fraud, and seeks to recoup more than $2 million paid for three townhouses that were never built.
Disclaimer Waiver and Confirmation - Access to Data Room:
Email Doug Greenspan and Heather Milazzo to request access
Legal Notices and Bid Procedures:
Share This Article