Big SNOW American Dream Begins Snow Grooming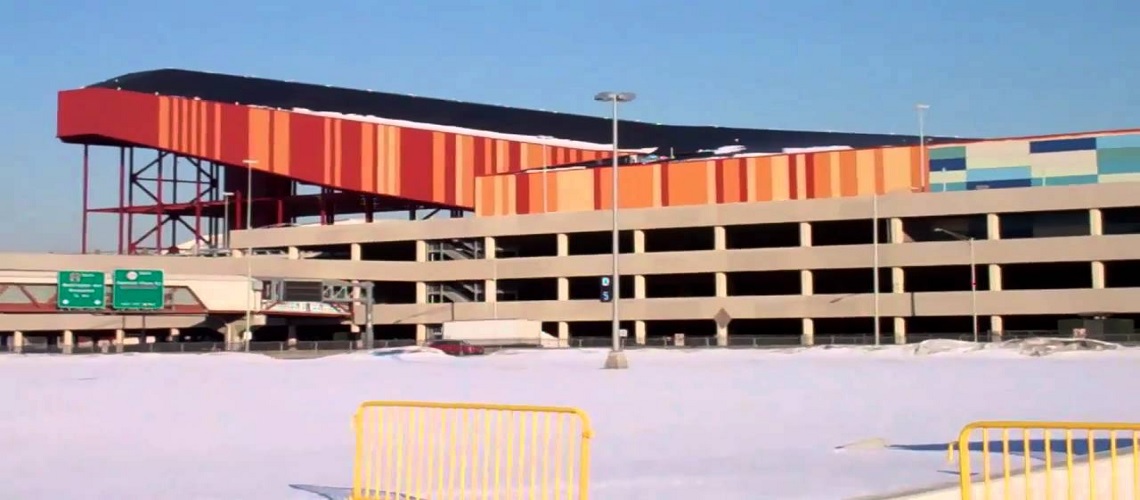 At a constant 28 degrees Fahrenheit and more than 5,500 tons of snow it's #winter all year round at American Dream's BIG SNOW American Dream.

Big SNOW has now made the preparations to begin grooming its indoor snow by moving its Snow Cat into the center. This was no easy feat, as the Prinoth Husky X model weighs over 12,000 lbs and had to be lifted 16 stories over the snow dome slope in order to be dropped onto a platform that could enter the building.

The Husky, which will begin shaping more than 5,500 tons of snow to an average snow depth of 2 feet throughout, uses Stage IV Clean Diesel Technology, making its exhaust emissions clean enough to run in the indoor environment. Specially designed radiant cooling in the floor and snow melt systems will both maintain a perfect snow texture and reduce environmental impact at the center.
Share This Article