TechnoAlpin: New Headquarters In France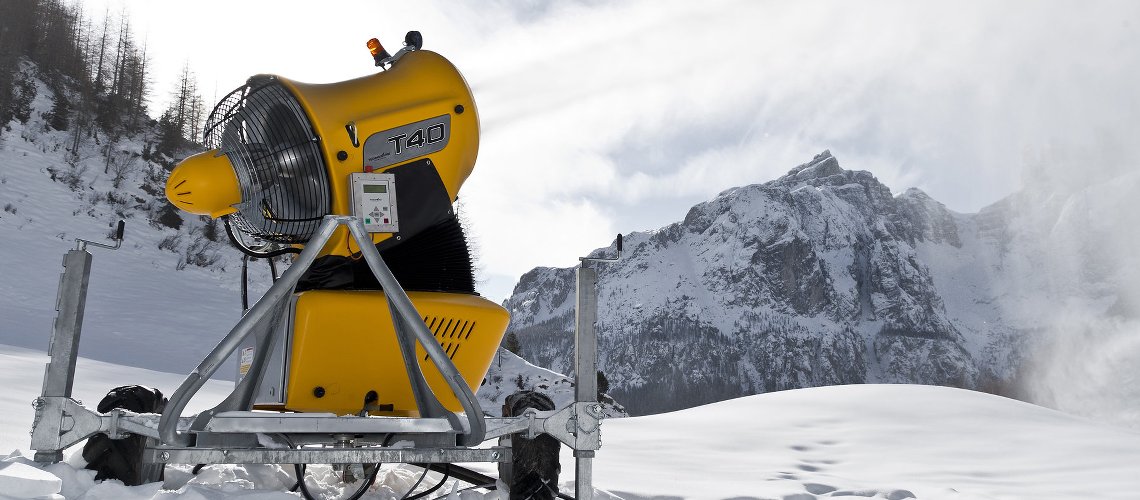 TechnoAlpin has inaugurated the new headquarters of its French subsidiary, located in Dardilly, in the Auvergne Rhône Alpes region. Nearly 90 people gathered north of Lyon for this successful event, whose main purpose was of course to officially inaugurate the headquarters of TechnoAlpin France, but also to discover the latest release in the product range of snow guns, the TR10! In addition, the guests have been able to enjoy the refreshing snow of a Snowfactory that was presented especially for the occasion!
The headquarters of TechnoAlpin France houses not only the general management team, the financial and administrative services, the sales, project execution and after-sales services, but also an approved training center. This is one of the group's training centers, alongside those located in Bolzano at the group headquarters in Italy and Flüelen in Switzerland, where TechnoAlpin customers can come to discover and train themselves on the latest technologies and products and software dedicated to snow production.
Territorial Anchoring & Innovation
The group's investment in this new headquarters illustrates both the importance of the French market for TechnoAlpin, with France remaining the world's second largest market for skier days and a still dynamic market for snowmaking investments, as well as strengthened territorial anchoring. Indeed, TechnoAlpin has always been a highly committed player with its customers, to accompany them throughout their snowmaking projects, from the original idea and design phase to commissioning and maintenance! This also illustrates TechnoAlpin innovation policy, as TechnoAlpin France is one of the Group's two centers of excellence and R&D, specializing in air / water technology and lance type snow guns, with the development of the TL6 or the Rubis Evolution for instance.
TR10 - the symphony of excellence
The second part of this event, the presentation of the new fan gun, the TR10, once again illustrated the innovation capabilities of TechnoAlpin R&D team. Thanks to intensive and careful development works, the TR10 opens up new possibilities for snow production: Optimized water flow management with individual valve blocks for the nozzles, maximized air cooling to guarantee optimal operations even with marginal temperatures, high energy efficiency with its unique motor for the compressor and the fan, high-end touch screen, management of the operating position…! All the components contribute to the excellence of the TR10, a state-of-the-art machine that will deliver the best snow quality
Share This Article