Esprit Ski Announces New Additions To Its Winter 2019/20 Programme,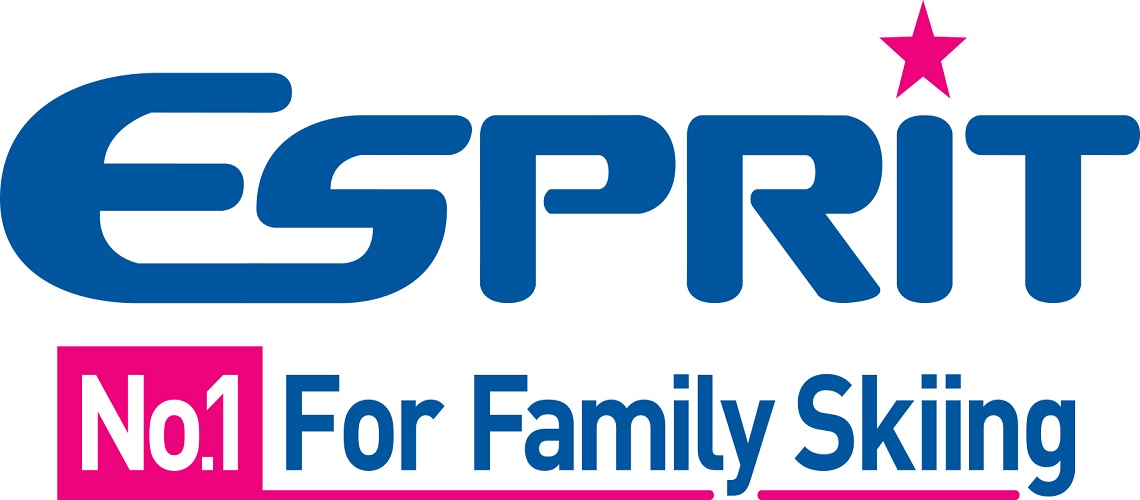 Esprit Ski, the expert providers of family ski holidays, has launched its new brochure for Winter 2019/20 with even more choice, attractive deals and improved services for guests. Here are some of the highlights to look out for:
Chalet Catering - Back To Six Nights!
Esprit is delighted to announce that six nights' catering in all its chalets and Chalet Hotels is back! This winter, guests will enjoy seven continental breakfasts with six mornings of cooked breakfast options, afternoon tea and cake on six days, a varied set menu available on six nights (with a pre-dinner glass of prosecco and complimentary wine during dinner), and High Tea provided at 5:30pm for children under 11 years old*. Catering in Esprit's Chalet Hotels remains at six nights, with seven breakfasts, six days' afternoon tea and cake with an additional savoury treat, six evening meals (with prosecco and complimentary wine) and children's High Tea at 5:30pm. But, this season, Esprit is also pleased to be re-introducing canapes in all its Chalet Hotels!
Esprit's Flagship Chalet Hotel Gets An Upgrade - A New Take On An Esprit Favourite!
Esprit's Hotel Des Deux Domaines (previously, Chalet Hotel Des Deux Domains) in Belle Plagne, France, is currently undergoing an exciting upgrade to refresh its proposition for the Winter 2019/20 season. A firmly established Esprit family favourite, next winter the hotel will be run by MMV, one of Esprit's trusted partners, which already successfully manages a portfolio of hotels in the French Alps. Whilst the hotel will still be exclusive to Esprit families (and some guests from Esprit's sister company, Inghams, on the upper floors), the MMV local management team will provide all the catering and housekeeping and, naturally, all childcare services will still be staffed and managed by the Esprit in-resort team.
Some of the improved and enhanced new services and features include
Catering: guests will now enjoy seven nights' on full board including buffet breakfasts, dinner with complimentary wine, and picnic lunches which can be ordered from reception the previous evening. Afternoon snacks are also provided after skiing and a supervised children's High Tea is served at 5:30pm (parents must accompany any children under three years old)
All the Suites are being converted into spacious interconnecting rooms, with proper beds replacing the double sofa beds in the old lounge areas
An extension of the dining room and lounge, creating more space for childcare and Snow Club rooms. The dining room also offers spectacular views across the valley
Other facilities include:
Well-equipped, dedicated Nursery and Snow Club rooms
Indoor swimming pool and wellness area, with adult-only zone
Superb location in the heart of the wonderful Paradiski area. The hotel is both very close to the slopes and conveniently just 350m from the village centre
The children's ski garden is also within very easy reach (only approx. 150m from the upper exit of the hotel)
Paul Carter, Esprit CEO, says: "We are really excited to re-launch our flagship property with a brand new and refreshed proposition for Winter 2019/20! The hotel's upgrade will see it transform to house extended communal and childcare spaces, spacious interconnecting rooms and high standards of service that will offer convenient, comforting and delicious cuisine, every day of the week. Esprit are the family ski holiday experts, and guests to the Hotel Des Deux Domaines needn't worry about missing out on our famous childcare: we will continue to offer dedicated and flexible childcare services to suit you and your family - that's what our guests love most about us! We look forward to welcoming both new and returning families to this stylish hotel next winter."
New Hotels In Austria And France!
Esprit is excited to introduce several high-quality hotels and apartments in Obergurgl, Austria, and across France. These stylish properties offer greater choice for families: they will be locally-run, with guests still being able to benefit from Esprit's award-winning childcare services
Hotel Alpina Deluxe, Obergurgl
Traditional Austrian hospitality
Superb, on-piste location
Extensive leisure facilities and spacious family bedrooms
Seven nights' catering on half board (with four-course evening meals
Take advantage of the Esprit childcare located in nearby Chalet Hotel Alpenblume (approximately a three-minute walk away)
Chalet Obergurgl Luxury Apartments
Luxury, spacious and well-equipped apartments
Self-catering for seven-night stays
Indoor swimming pool and adult-only wellness area
A three-minute walk from nearest supermarket and five-minute walk to resort centre Esprit's Chalet Hotel Alpenblume, which houses the resort childcare, is just next door!
Hotel Les Mélèzes, Les Arcs 2000
In the heart of the pedestrianised area of Arc 2000
Super quick access to the lifts and ski runs
Modern facilities, large communal areas and entertainment
Conveniently just a four-minute walk from Residence Chalet de l'Ours, where Esprit's resort childcare is based
Hotel Les Bergers, Alpe d'Huez
The base for Esprit's Alpe d'Huez childcare programme
Skiing to the door, with ski school meeting point for Spriteand Spritelet classes and the beginners area just a short walk away
Vast array of childcare options, including: In-house Esprit childcare for children from three years old
The hotel's own non-skiing clubs, and Baby Club for children from 18 months to three years (FREE when outside of French and Belgian school holidays; must be pre-booked), as well as pre-bookable Baby Kits for children under two (include a cot, high chair, changing mat and potty) .
Large south-facing sun terrace Family bedrooms including interconnecting rooms
Adult-only wellness area
Paul Carter commented: "To give our guests a greater choice of accommodation types next winter, we've teamed up with some of our partners in France and Austria to provide a new, locally-run range of hotels. Not only will guests enjoy the high standards of service and catering that will be offered by the hotel's staff, but we guarantee the same high-quality childcare services that you expect from an award-winning Esprit holiday."
This Season's Big Discounts, Save With Esprit's Baby And Toddler (BAT) Weeks
BAT Weeks offer significant reductions on the usual prices for babies and toddlers aged from 17 weeks to four years old, plus a host of fun extras tailored especially for this age group. For a full list of BAT Weeks reductions and dates, visit www.espritski.com/more/baby-toddler-weeks
New Departure Days For Austrian Family Favourites!
Next season, families can enjoy more flexibility with Esprit Ski, and will benefit from more regional flying options in Winter 2019/20. Holidays to Austria will now depart on Saturdays (aligning with the Italy chalet programme); there will be new flights from Edinburgh to Innsbruck (Saturdays), giving easy access to the top-notch Austrian ski resorts of Obergurgl and St Anton; and furthermore, for the Scottish half term holidays, there will be even more capacity from Scotland, with flights departing on 8th February 2020 from Glasgow.
Share This Article