Serre Chevalier Continuing The Roll-Out Of Renewable Energy Project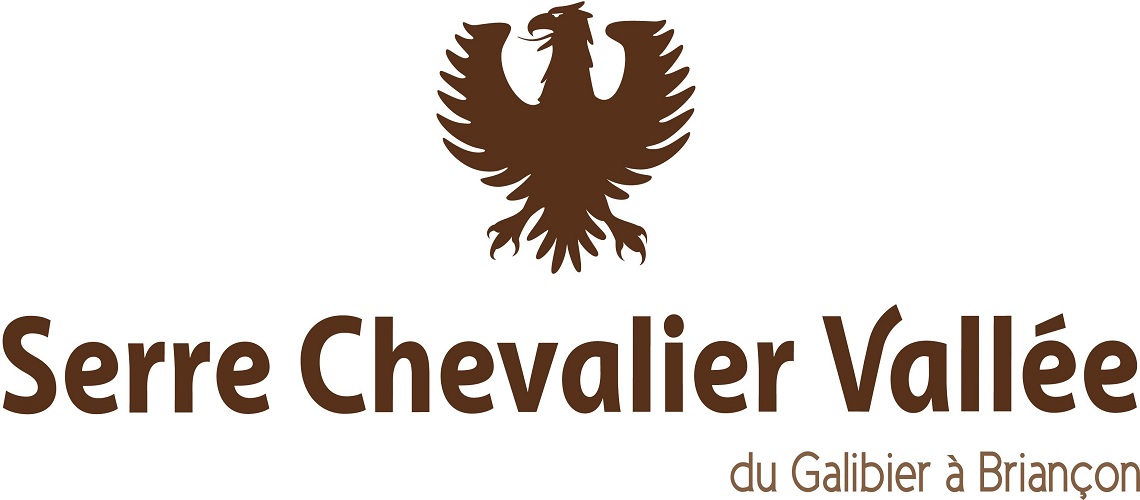 One year ago, the SCV-Domaine skiable,—a subsidiary of Compagnie des Alpes announced the establishment of a genuine "mountain initiative" in favour of energy transition, combining photovoltaic panels, micro wind turbines and hydroelectric power to produce 30% of its energy needs before 2022.
While the full implementation of this programme—carried out in partnership with the Caisse des Dépôts and co-financed by Région SUD, Provence-Alpes-Côte d'Azur—is still planned for 2021, the first installations on the area are already capable of producing more electricity than had been initially projected. Roll-out is therefore continuing as planned and two new photovoltaic trials were set up this summer.
With regards to micro wind turbines, tests conducted last season allowed us to approve an effective solution, capable of resisting the extreme conditions of high altitude, and the construction of new infrastructure has already started.
As for the hydroelectric power plan, all studies have ended. The area is now waiting for the administrative authorisations to begin construction work and "start up" the first turbine already in 2020.
The Serre Chevalier ski area is bringing photovoltaic power to the summit.
A high level of production, industrial development and innovation are being trialled
First started during the 2018-19 season, photovoltaic panels are continuously being installed on rooftops throughout the resort, including ropeway stations, service buildings, etc.. From this season onwards, 13 sites will be operational and will produce 150,000 kWh/year of power.
Additionally, the cold, the altitude and the reflection of light off the snow have allowed for an overall production of electricity 10% higher than manufacturer predictions, even obtaining more than 25% on some sites.
However, beyond these numbers, the RE programme is nowadays a laboratory of technological and industrial innovation. For example, the stations purchased by SCV-Domaine skiable for the brand new Eychauda chairlift have been directly fitted in POMA factories with flexible SunWind Design solar panels.
This tripartite partnership is designed to continue as the Compagnie des Alpes has already integrated this technology into its specifications for the construction of new equipment. Another significant step is the first trial of an all-new photovoltaic technology: bipod panels. Once again developed by SunWind Design, these panels rely on the reflection of light off the snow onto the adjacent panel.
The assembly of this installation is planned for the last quarter of 2019 on the Prorel station roof and will provide the finishing touches for the two other stations which have been transformed this year.
Approved technology for micro wind turbines and "closed-loop systems" for hydroelectricity.
With regards to the two other renewable energies, 2019 was also a year of significant progress, as tests on two wind energy principles have now been completed and horizontal axis technology has been chosen for its effectiveness in high altitude weather conditions.
This model, which stands at less than 12 metres high, has an energy capacity of 10 kW and has proven to resist winds of up to 130 km/h. Fine-tuning as well as the installation of a new more powerful transformer now allow for optimal energy exploitation. In mid-October 2019, SCV-Domaine skiable installed a second wind turbine on the Col du Prorel, near the first one which was installed at the end of 2018.
The hydroelectric project has ended its preliminary studies. Overall, the area will have invested no less than €100,000 for experts to validate the engineering design and the technical feasibility, allowing the snowmaking network to become the main supplier of renewable electricity to the area.
Additionally, while waiting for all the administrative authorisations for the construction planned for 2020, SCVDomaine skiable has also invested €200,000 to finalise their electrical network—a vital element for selfsufficiency based on the interaction between the three energy types.
€635,000 out of the €3.6 million project budget has already been invested.
For Patrick Arnaud, General Manager of SCV-Domaine skiable: "Since its conception, the Serre Chevalier Ski Area RE programme aimed to give real life to the idea of energy transition in the mountains. This year, in 2019, the first equipment installations have really shown off the value of such an initiative. Effectively, beyond a resort's real technological advancements, made possible thanks to our partners and the involvement of people in the area, it's above all the incredible ability to bring this ambition to life that now allows us to achieve results that go beyond our expectations. There's also a real change in mentality which is beginning to take shape around the "RE capital" we are bringing to our mountains, with industry partners such as POMA shaking up their methods and processes to integrate new equipment solutions in partnership with inventors and in order to serve the ski area. In fact, more than being a genuine laboratory for Compagnie des Alpes, the Serre Chevalier RE project demonstrates the importance of collaboration between industrial players and researchers, partners, institutions, administrations and local politicians to tackle the climate and energy challenge. Of course, we will continue the concrete implementation of this programme until it is fully operational, but at the same time, we are thinking, and already acting, for a more global approach to move from energy transition to a genuine ecological transition."
As a reminder, "RE by Serre Chevalier" - initiated in 2016, and partially rolled out in 2018 for full commissioning in 2021, this project will simultaneously use three production technologies—hydroelectricity, photovoltaics and micro wind turbines—to produce between 30% and 50% of the area's total electricity consumption, without having an impact on the landscape or resources.
Relying on the interaction between the different RE types, the programme has to create a useful, immediate and selfsufficient level of energy consumption. This way, during winter, non-storable energy produced by the photovoltaic panels and wind turbines is immediately used by the 58 ropeways installations, 14 engine rooms, 577 snowmaking systems and the area's other service buildings. Out of season, this electricity is partly used for self-sufficiency, notably powering the pump and water system to four existing hill reservoirs with a capacity of 300,000 m3.
Share This Article