Sofia Goggia Receives Knighthood From San Marino Order Of Saint Agatha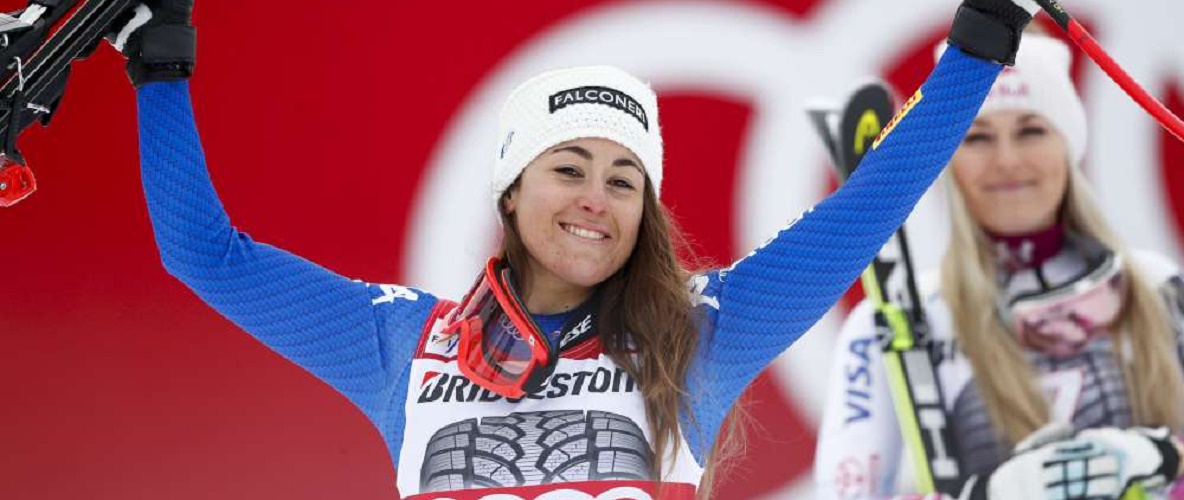 Sofia Goggia has been awarded with Knighthood in the Order of Saint Agatha, together with the Italian Ski Federation president, Flavio Roda, who has been conferred the grade of Official Knight of the Order of Saint Agatha.
Sofia was welcomed by the Secretary of State for Sport Marco Podeschi and by the Captains Regent Nicola Selva and Michele Muratori at the Government Palace of the Republic of San Marino.
The Order of Saint Agatha, a State Order established on 5 June, 1923, by the Grand and General Council of the Republic of San Marino,is an order of merit awarded to foreign nationals who have been positively contributed either for outstanding civil or military services to the Republic, or for humanitarian, artistic, political or sporting accomplishments.
"Receiving this award makes me really proud. It was a clear sign of destiny that I received this particular reward exactly one month after the Milano-Cortina 2026 Olympic Games election. I was at the forefront of the Italian delegation in Lausanne, and it is curious and interesting how-- even today-- I find myself in a political context linked to sport," says the downhill Olympic champion. "I've never been to San Marino, and I didn't know the region so I want to thank the San Marino Federation and the Council of State for this invitation. This day will certainly remain a wonderful memory for me."
"Sofia Goggia's statement," explained the Captains Regent in their speech, "is particularly valuable because it represents for many young people a point of reference and an incentive to have confidence in themselves and their abilities. Having a good example like Sofia pushes the next generation to make serious efforts to strive for achievement in every area, to obtain the best possible results".
Share This Article