Mt. Hood Meadows To Build New Restaurant And Resort Services Building And Expand Parking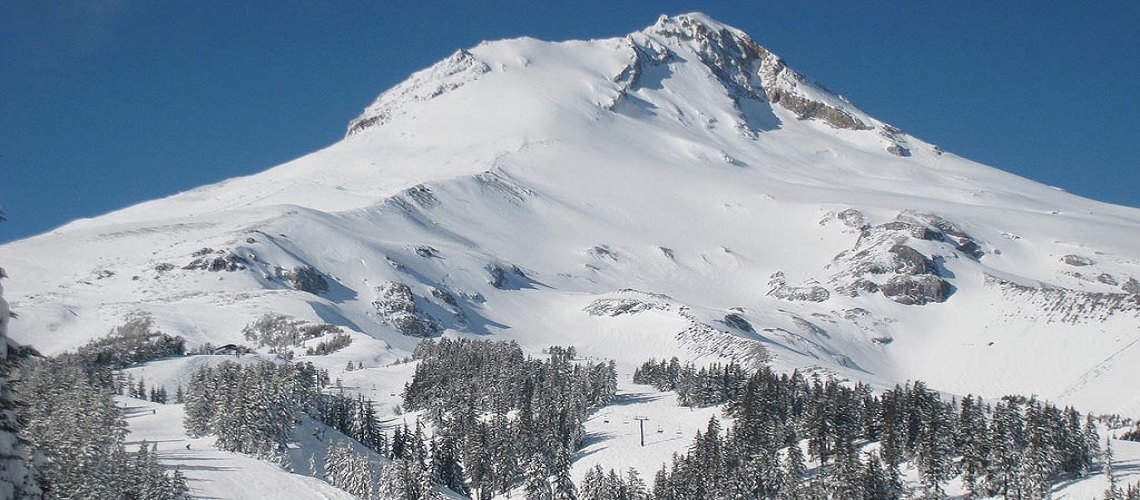 Mt. Hood Meadows is excited to announce plans to begin construction on a new commercial building this summer that will significantly improve our resort experience for guests. Sahale is a 23,500 square foot building that will house the Meadows Learning Center, ski and snowboard rental center and a new 10,000 square foot restaurant. The $15 million building will be constructed over the next two seasons with a grand opening target of Christmas 2020. Sahale will be constructed adjacent to the South Lodge and is the first significant commercial improvement at Meadows since the South Lodge expansion in 1999.
With Sahale, they will reutilize the North and South lodge spaces to accommodate more guests for dining. Sahale and the existing space redesign will increase lodge seating by 900 - a 60% increase over what Meadows currently offers. That addresses one of the main complaints guests have - finding seating for dining on busy days in over-crowded lodges.
They will also expand parking this summer adding two acres of overflow parking creating an additional 250 spaces for peak day parking. This is the first phase of the Nordic Lot project which eventually will pave the entire eight acre lot.
This is a very aggressive schedule as they have other vital CAPEX projects to address. In addition to regular lift and facilities maintenance projects, they will continue to invest in snow removal equipment and summer trail maintenance to improve capabilities to open the season with a relatively small amount of natural snow.
In order to raise the funds needed to break ground on Sahale this summer, they are making a limited, initial offering of 1250 Sahale Gold Memberships. This is a five-year season pass that must be purchased by May 31, 2019, and provides All Access Pass privileges to Meadows through the 2024/25 season.
Locked-in Season Pass Pricing for the next five seasons
You pay for it up front, so that price will not increase. The Sahale Gold Membership Includes year 'round access, winter, summer and even any Spring seasonal extensions they offer in the future. If our lifts are running, they will reserve a seat for you.
Sahale Gold Loyalty Membership
Invites to exclusive events and activities offered only to our Sahale Gold Members.
Quarterly "early lift access" events to meet and ride with our Leadership Team.
"Members Only" retail items with special store access and added loyalty rewards points.
Two free winter and four free summer buddy tickets each year ($1300 value over five years)
Five discount Buddy tickets ($25 off day / $10 off night) each year (up to $625 value over five years)
Free Nordic trail access ($500 value over five years)
20% off lodging at Cooper Spur Mountain Resort (subject to availability - restrictive dates apply)
Ability to reassign your pass to a different individual once each season.
If you're injured, have to move for work, take an extended vacation, or whatever your reason, you can assign it for someone else to use that season. The following season it returns to you. (If reassigning to someone whose age is in a more expensive pass category there is a $125 transfer fee.)
They have a special Sahale webpage that contains more information about the project and what it means for Meadows' future. This initial offering will be limited to 1250 and will go on sale April 1, 2019.
The resort said "Thank you for helping us to improve "Your Mountain Home." We're sure you'll agree that the Sahale Gold Membership offering will help us make these much needed improvements our guests have been asking for. We thank you for being a part of making it happen!"
https://www.skihood.com/resort-services/sahale/introducing-sahale
Share This Article