Copenhagen Set To Open New Artificial Slope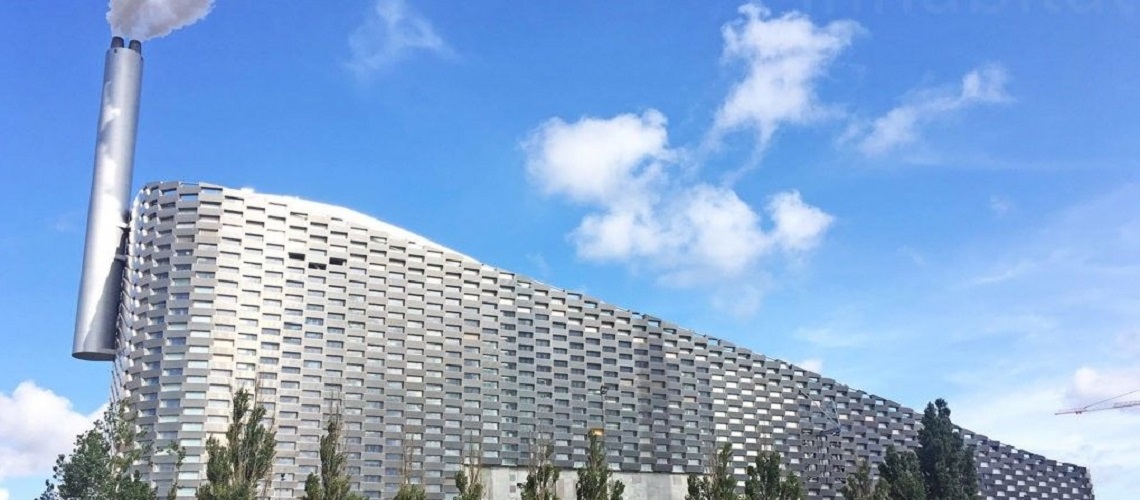 The city of Copenhagen has made significant steps to decrease its carbon footprint on the world. To showcase those efforts, the city will be installing an artificial ski slope and at the same time boosting interest in snow sports in Denmark.
Affectionately called Copenhill, the artificial slope sits atop of the Amager Resource Center (ARC). Opened in 2017 the ARC is Copenhagens primary waste to energy plant and houses a number of innovative technologies that have been used globally to recycle city waste. The centre would like to showcase these technologies and have deemed the best way to do is with the construction of a ski and snowboard slope.
CopenHill - Urban Mountain is the name of Copenhagen's new urban mountain, also known as Amager Bakke - 85 meters high. Here you will be able to ski, run, hike, climb, train, toboggan, etc. and have meaningful outdoor experiences with a unique view of Copenhagen and the Sound.
If you are not the active type or you need a rest, you also have the opportunity to enjoy a good dinner in the restaurant at the top or the café and afterski atmosphere in the ski center at the foot of the hill, which also includes a ski shop and rental. During the year there are also a lot of exciting events and concerts.
The slope, constructed with assistance from Italian company Neveplast, is 200m long and 85 vertical metres tall. The facility will have 1 t-bar lift and offer night skiing and snowboarding all of which will be powered by green energy from the plant.
SIN hopes that the facility does not break Neveplast's record where apparently 'thanks to the particular design of the actual product, Neveplast NP30 has demonstrated a high level of safety. No accidents have been registered with Neveplast NP30 even after more than two million uses by skiers and snowboards.'.... no, we don't believe that either......
As well as the slope, Copenhill will have a number of public access points under the hill where visitors can see the inner workings of the waste to energy plant. The centre is located 6.5km outside of the city centre and can be easily accessed by public transport making it a key attraction for the city's residents and tourists. Copenhill will be a model for sustainable living and snow sports.
The facility is in its final stages of construction and will open in October 2018.
Share This Article