100 Days Until The FIS Alpine World Ski Championships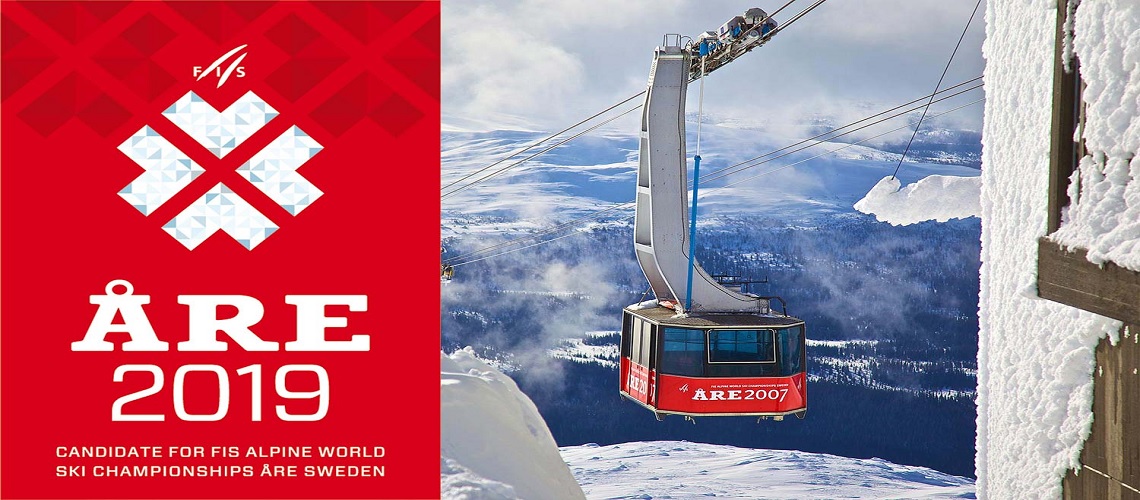 What better way to celebrate 100 days until the FIS Alpine World Ski Championships in Are (SWE) than at the 2018-2019 season opening races in Soelden (AUT). A team from Åre 2019 was on site in Soelden to inaugurate what promises to be a fantastic ski season and to get the world 'Inspired to Ski'.
As if the Ski Gods were smiling on the Are 2019 Team, the 100-days-to-go milestone came on the same day as the first race of the Audi FIS World Cup season, and appropriately enough the first significant snowfall for Central Europe this season. And while the world's focus was on Soelden this weekend, all eyes are turning to the small Swedish village, which is hosting the FIS Alpiine World Ski Championships for the third time.
For the Alpine Team Sweden, the competitions in Soelden marked the start of an important season with high expectations and the main goal of the home Championships in Åre.
"It is fantastic to have World Championships at home. I was able to participate and collect experience at Åre 2007 and now it is my turn to return in the same situation that Anja was then, ready to fight for medals. I cannot wait to race there again," said Frida Hansdotter.
The number of entries arriving for Åre 2019 also shows that the season is underway. The registration platform has only just opened and 25 nations have already submitted their entries with approximately 70 nations expected in total. To date entries include exotic ski nations such as Madagascar, South Africa, Moldavia, Ireland and Haiti, as well as Italy and Switzerland.
The days before the races in Soelden are full of press conferences and meetings. CEO of Åre 2019 Niklas Carlsson provided a Championships overview to the attendees at the annual FIS Alpine Forum. Representatives of Åre also met with the teams and media at the season opening information sessions, the AIJS General Assembly and the FIS Chiefs of Media Meeting to discuss especially the logistics and services planned for Åre 2019.
"Wow, it is getting close. 100 days is a magic milestone, it is still ways out but yet so close," said Karin Stolt Halvarsson, Media & Broadcasting Manager for Åre 2019. "It is important to be here to manage our relationships with the who's is who in skiing, and to feel the pre-season excitement." added Stolt Halvarsson.
Share This Article