World Pro Ski Tour Races To The Front Range, Adds Notable Athletes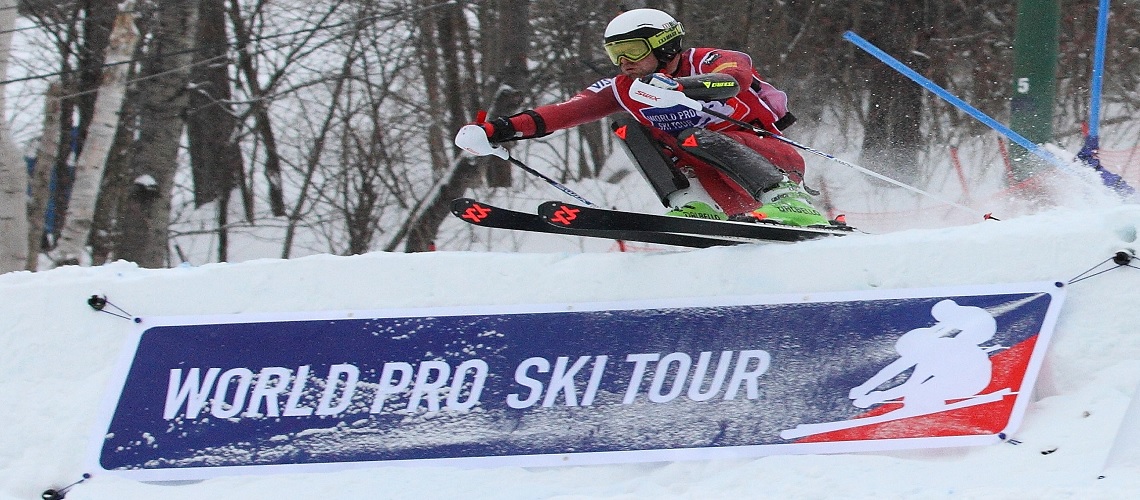 The World Pro Ski Tour (WPST) is preparing for the Reven Cup and Colorado Pro Open races at Echo Mountain on March 28th and 29th. The athlete roster will now include notable Alpine World Cup competitors AJ Ginnis and River Radamus.
Ginnis, who has previously competed on the WPST, races full-time on the World Cup circuit. A Greek-American dual-citizen, Ginnis was a member of the US Ski Team from 2012-2018 and now races for Greece. This season, he celebrated his career-best 11th place finish at the World Cup slalom in Flachau, Austria.
"I'm stoked to return to the World Pro Ski Tour," says AJ Ginnis, who just arrived back to the US from the Alpine World Cup Finals. "The races at Echo Mountain this weekend will be a great opportunity for me to stay competitive on the snow and hopefully earn some money."
Also joining the Tour at Echo mountain will be two-time World Junior Champion, River Radamus and University of Colorado standout, Max Bervy. Radamus, a Vail Valley native, is coming off a breakthrough season with two top-10 finishes at the 2021 World Championships (Parallel Slalom and Parallel Slalom Team events), while Bervy most notably eliminated double-Olympic gold medalist, Ted Ligety, at the WPST 2020 Colorado Pro Open. The WPST brings the world's fastest professional dual ski racers together each season, including World Championship medalist, Phil Brown, NCAA All-American and U.S. National Parallel Slalom Champion, Garret Driller and more .
Echo Mountain is Denver's closest and most affordable skiing, snowboarding and tubing, located just 50 minutes from downtown and 35 minutes from the west metro area. It was formerly a local family favorite in the 60s and 70s, a terrain park only mountain in the late 2000s, and a private ski and snowboard race training center in the early 2010s. Over the last 5 years, it has transformed with an extra focus on access, inclusion, customer service, and community. Echo's mission is to create a welcoming and non-judgmental environment for everyone to enjoy snow sports. Echo features a beginner area, a mostly intermediate mountain, gladed terrain and night skiing 4 nights per week.
COVID-mitigation protocols will remain in place for these races at Echo Mountain, but those who have reservations to ski during race times are welcome to view the race as spectators. A list of all partners and detailed schedule of events can be found at http://worldproskitour.com
Share This Article