World Pro Ski Tour Announces Next Races At Echo Mountain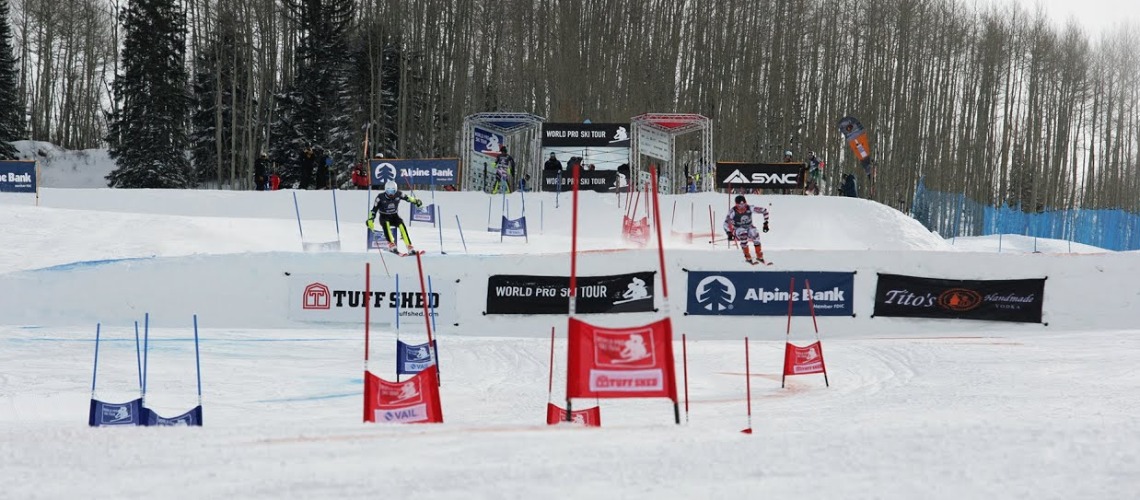 The World Pro Ski Tour (WPST) will bring two more races to the Rocky Mountains with the Reven Cup and the Colorado Pro Open on March 28 and 29, 2021. Echo Mountain will host both races on their FIS-homologated race run.
The WPST brings the world's fastest professional dual ski racers together each season, including double-Olympic gold medalist, Ted Ligety, World Championship medalist, Phil Brown, NCAA All-American, Alex Leever and more. This 2021 season brought two exciting races to Steamboat Springs' Howelsen Hill in early February, where 2020 Tour Champion, Rob Cone, was victorious in both races. The upcoming races at Echo Mountain will bring stiff competition from all the pro athletes hoping to gain a place at the top of the podium.
"We are excited to keep the racing going in this unique season," says Jon J. Franklin, CEO of the WPST. "Thanks to sponsors like Reven Pharmaceuticals, Tito's Handcrafted Vodka, Tuff Shed, White Claw Hard Seltzer and more, we are able to bring in top-level racers and offer significant prize money during a time that no other pro racing is happening in North America."
"We couldn't be more excited to host the World Pro Ski Tour and some of the best athletes in the world," says Fred Klaas, GM of Echo Mountain. "We've been looking to welcome the race community back to Echo after spending some time broadening our operations; we have a great venue for the racers under the lights and it's a great fit being so close to Denver and thousands of diehard skiers."
Share This Article