World Championships Candidates 2022 And 2023 Present To FIS Council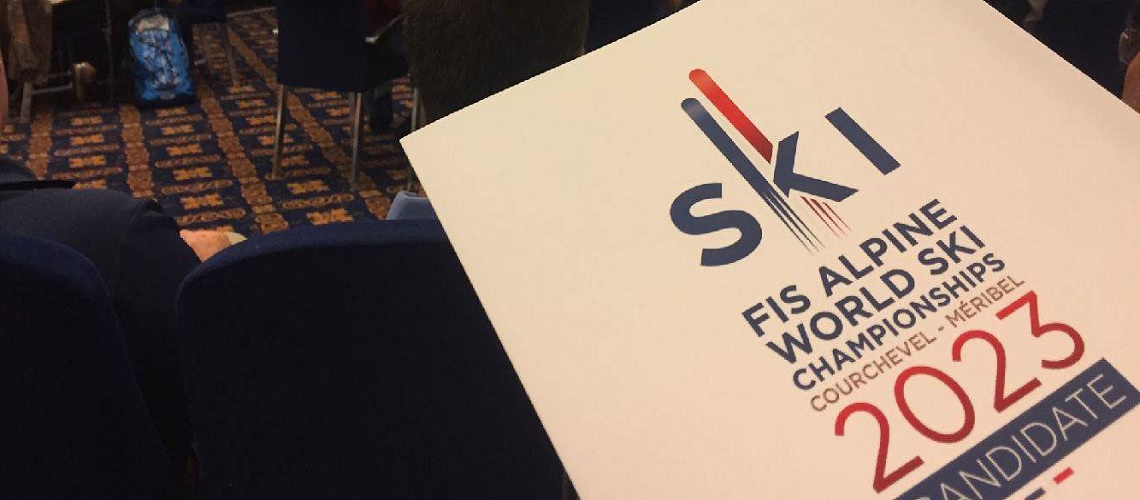 The final push is on for the six candidates to host the FIS World Championships 2022 and 2023. Two Nordic, two Alpine one Freestyle Skiing-Snowboarding and one Ski Flying Candidates made their official presentations to the FIS Council yesterday.
Vikersund (NOR) Ski Flying, Bakurani (GEO) Freestyle Skiing and Snowboard, Planica (SLO) and Trondheim (NOR) for the Nordic disciplines; Courchevel/Meribel (FRA) and Saalbach (AUT) for Alpine Skiing all made their presentations which were as diverse as the bids. Each of the Candidates was given a 15-minute window to show the FIS Council why they should host the Championships. It was an exciting afternoon for both the Candidates and Council Members as the presentations were of a very high quality.
The six Candidates have had the opportunity to share their hospitality with all FIS Congress delegates at their exhibition stands, which have become a magnet of activity for the Congress participants with detailed information about their candidacies and an array of local culinary specialities from their regions in a welcoming atmosphere. The creativity and quality of the stands drew rave reviews from the Congress participants, who took the chance to interact with the Candidates and discuss the various bids and gain a deeper insight into the respective regions.
The Council will make the final decision on the four FIS World Championship 2022 and 2023 host venues on Thursday. The results of the decision will be announced at a Cocktail Reception at 19:00 the same day, which will also be streamed live on the FIS Facebook channels.
Share This Article