Women's Adventure Film Tour Hits Switzerland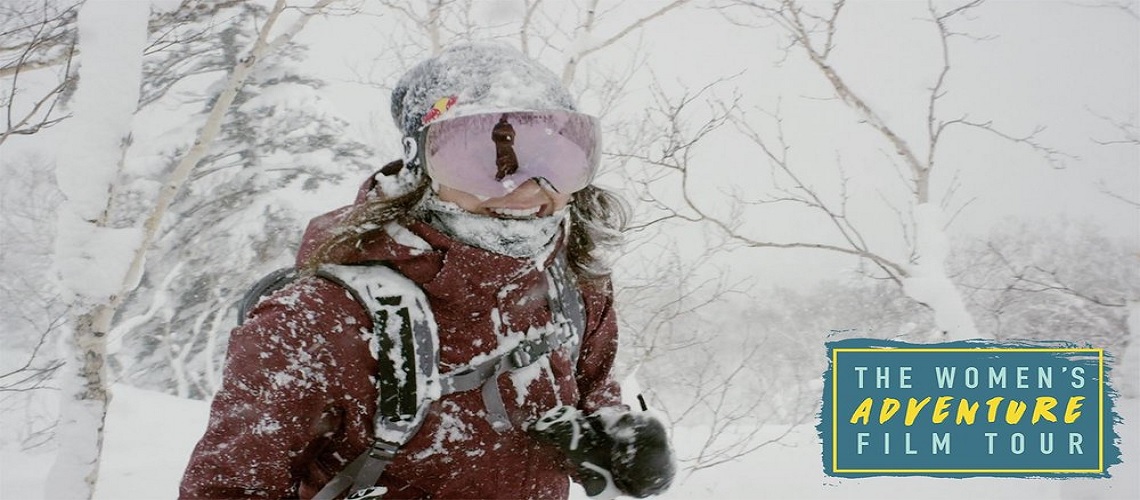 Following sell-out stops in Sydney, Hong Kong, Singapore, LA, Boulder, Vancouver and London, the Women's Adventure Film Tour is now coming to Switzerland.
The Women's Adventure Film Tour features and celebrates some of the world's most renowned women in adventure setting out to achieve their goals through a selection of unique films. The films are to be enjoyed by women and men of all ages.
The Swiss tour is presented by Burton and they are extremely excited to be bringing the tour to Switzerland together with an initial premier in Verbier alongside the Freeride World Tour 2019 finale, as well as Lausanne and Geneva on April 13th and 14th respectively.
Presented by Burton and in collaboration with supporting sponsor Arctic Juice & Café and SunGod, viewers will
take on the mountains with Nepal's leading female mountain guide, Pasang Lhamu Sherpa Akita
experience snowboarding in Iran through the eyes of international snowboard competitor Michaela Davis-Meehan
witness first hand the grit and determination of Australia's best female rock climber, Monique Forestierget a glimpse into life as a competitive surfer with Hawaii pro, Briana CopeThe films showcase real stories about women from a variety of cultures and sports around the world through a series of inspiring short films that celebrate and focus on women in adventure, the environment and heart-warming stories.
The tour will be screened on the following dates and locations:
13th April 2019, 18h00, Lausanne Pathé Cinéma Flon
14th April 2019, 20h00, Geneva Pathé Cinéma BalexertTickets will be on sale at the cinema door from 15 CHF in Verbier and from 19.60 CHF in Lausanne and Geneva. Tickets will be released online for Lausanne and Geneva in the coming week on h ttps://www.womensadventurefilmtour.com/switzerland
For further information please visit
https://www.facebook.com/pg/womensadventurefilmtour/events/ or www.womensadventurefilmtour.com
Share This Article