Bristol Mountain's 56th Snowsports Season Comes To A Close, Opening Door To Summer Attractions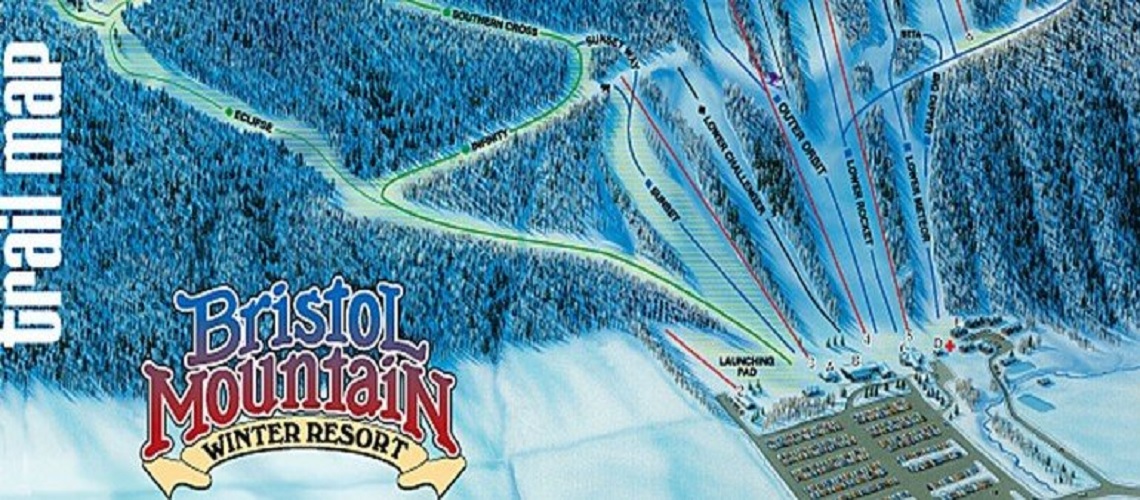 After the 127th day of the 2018-19 snowsports season at Bristol Mountain the mountain has closed for winter oprations.
"Spring skiing and snowboarding is as much a part of the snowsports season as perfectly groomed corduroy or epic powder days on a crisp winter day. Bristol Mountain ended the 2018-19 season with the perfect spring day of almost 70 degrees, sunny skies and a lot of smiling faces", exclaims, Marketing Director, Drew Broderick.
Another important tradition is hanging out on the Sunset Patio with fellow skiers and snowboarders. On this final weekend of the season, guests were treated to live entertainment by the Mojo Benders and Troy Cusson, 24 thrilling open trails and the First Annual FULLSEND "Send Off" slopestyle competition.
There were many milestones this season with the highlight being that Team China's freestyle aerial athletes trained at Bristol Mountain for seven weeks in December and January and went on place in the top three on the podium in World Cup and Championship events. In March, the US Ski & Snowboard Team's developmental aerial athletes training at Bristol Mountain for a week in March. The new Freestyle Training Center has put Bristol Mountain on the international map for freestyle training along with the Olympic Training Centers in Lake Placid and Park City.
Other notable highlights, states, Broderick, "We have seen an increase in Canadian guests over the past several seasons despite the gap in the currency exchange. This is good for our local community businesses that benefit from increased hotel room nights, restaurant visits and retail shop sales. Bristol Mountain was able to provide the local Nordic athletes a place to train when other Nordic training locations did not have an adequate base. Mercy Flight Central, Golisano Children's Hospital and the Scott Delforte Foundation, all had very successful fundraising events at Bristol Mountain. Elementary to High School children from over 100 regional schools benefited from participating in their school's snowsports program which included ski and snowboarding lessons. Every Saturday for ten weeks over 400 kids, ages 4 and older, were on the mountain from 9:30am-2:30pm in small groups for the Brigades program. The OASIS Program (Outdoor Adventures for Sacrifice in Service) taught a new group of veteran to ski in their adaptive program. It was an amazing season!"
Bristol Mountain's mountain operations staff will start getting the mountain ready for summer events like the two RPO evening concert dates in July, weddings, Battle At Bristol Mountain, Highlander Cycle Tour, Fall Sky Ride season, Fall Festival and then opening day for the 2019-20 snowsports season. "Many people think that the mountain staff take the summer off. We have a long list of projects that we work on each summer to ensure our guests of every season have the best experience", explains, Mountain Manager, Paul Trippi. "We also have our other summer attractions to manage including Bristol Mountain Aerial Adventures and Zipline Canopy Tours, Roseland Wake Park and Roseland Waterpark. Bristol Mountain Aerial Adventures and Roseland Wake Park has May opening dates", added Trippi.
Share This Article