Winter Games NZ Appoints Ambassadors, Develops Partners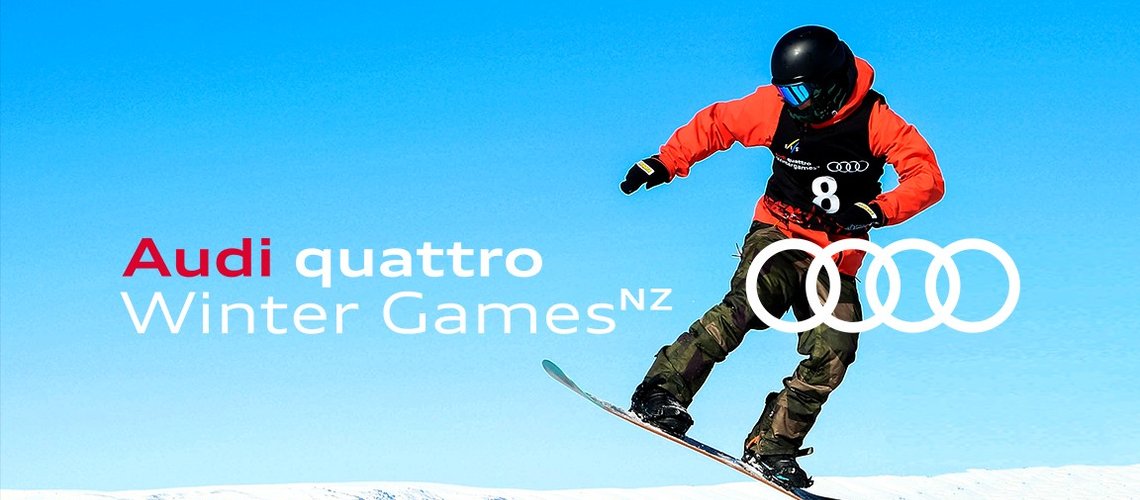 Winter Games NZ celebrates first Ambassadors
Winter Games NZ is extremely proud to announce Jossi Wells, Nico Porteous and Zoi Sadowski-Synnott as their first Winter Games NZ Ambassadors. Jossi, who is one of New Zealand's most successful winter athletes and has competed in three Winter Games, explains his feelings towards the event. "I believe the Winter Games NZ have played a crucial role in the awareness of snow sports in New Zealand. This event is such an asset to our snow community and I am extremely honoured to be an Ambassador."
Olympic bronze medallists Zoi Sadowski-Synnott and Nico Porteous, who both competed in the 2017 Olympic Winter Games before quenching the Kiwi Winter Olympic medal drought in PyeongChang South Korea, are working towards this year's FIS Junior Freestyle Ski and Snowboard World Championships at the Games. Training is in full swing and they are both stoked to be Ambassadors and inspire other young New Zealand and International athletes.
The North Face Frontier forges down the road to equality
Since 2013 the Winter Games NZ team have been advocates of equal prize money and coverage for men and women in sport and have shown theirs and FIS's commitment through ensuring equality across those events. "Gender equality across the sporting arena is what we are driving towards and we are pleased to announce The North Face Frontier 2018 will see equal prize purses for men and women per discipline," says Marty Toomey, Winter Games NZ CEO.
Lil Mercanti, Communications Manager for The North Face Australia & New Zealand, commented, "This comes at a great time, as our brand has just launched our global Move Mountains initiative, which is rooted in empowering the next generation of female explorers. We plan to do this by highlighting more female stories, with better representation through our content and advertising, through to having equal representation and compensation on our athlete teams. It is great to see this competition align with those values as well by offering equal prize money for the hard-charging athletes at The North Face Frontier. It's great to be working with an organisation like Winter Games NZ that are prioritising equality."
Swiss-Belsuites joins the Winter Games NZ family
Winter Games NZ is proud to announce a three-year partnership with Swiss-Belsuites, New Zealand. With the 5-Star Qualmark Swiss-Belsuites Pounamu, Queenstown, the exclusive Swiss-Belresort Coronet Peak and the luxurious Swiss-Belsuites, Victoria Park Auckland, this is a perfect partnership for the Games.
"Following rapid expansion of Swiss-Belsuites in New Zealand, Swiss-Belsuites Pounamu Queenstown is proud to partner with Audi quattro for the Winter Games," commented Matthias Schulz, Regional Director of Sales - New Zealand, Swiss-Belsuites.
Share This Article