Whitefish Seeks Approval For New Chair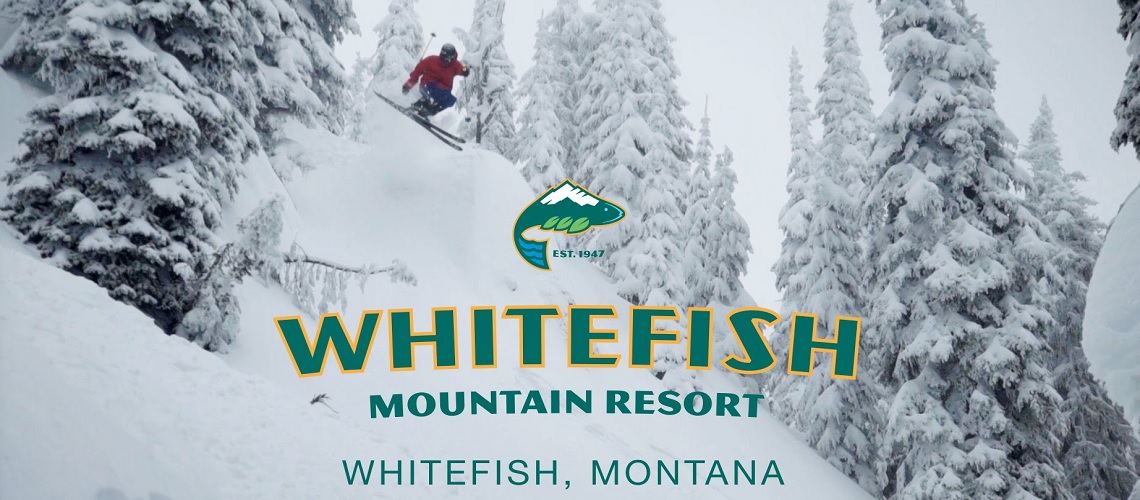 The Tally Lake Ranger District of the Flathead National Forest has released an environmental assessment for the Hellroaring Basin Improvements Project, located within the permit boundary of Whitefish Mountain Resort.
The project is proposed to enhance the skiing experience mainly in the Hellroaring Basin area within the Resort's permit boundary. Tally Lake District Ranger, Bill Mulholland, stated that he is "pleased to offer this opportunity for the public to provide their comments on this project, especially since the ski resort is a highly valued recreational resource for the Flathead Valley."
The Resort proposes this project in order to:
1. Improve the skiing experience and skier circulation, while providing for skier and groomer safety, mainly within Hellroaring Basin ("the basin"). This improvements are needed to respond to a growing skier market and desire for additional groomed and off-piste skiing terrain opportunities.
2. Provide additional opportunities for the Resort to remain viable and competitive in the local and destination ski resort marketplace.
Direct and indirect effects of the proposed action alternative Terrain modifications
The Hell Fire Run terrain modifications would re-contour grade reversals in order to improve the skier experience. The Swift Creek Run terrain modification would improve skier and groomer safety and skier experience by reducing a sharp and narrow turn.
Chair 8 and Chair 12
The relocation of Chair 8 and addition of Chair 12 along with added runs and glading would improve skier experience and circulation. The ability to move from Hellroaring Basin to and from south and north side terrain would be greatly enhanced. There would also be an increased amount of access to a greater variety of terrain desired by visitors.
The relocation of Hellroaring Chair 8 and addition of Hellroaring Peak Chair 12 would greatly increase connectivity for skiers to move from Hellroaring Basin to north side pod with Chairs 7 and 11, and the south side pod with Chairs 1, 2, and 4.
Additional lift capacity will decrease congestion and lift lines throughout the Resort.
Additional terrain will reduce congestion and improve skier experience for advanced intermediate skiers. Improved connectivity and access would improve ski area management and guest services with better, quicker access by ski patrol for medical calls, patient egress as well as search and rescue.
The higher elevation location of the upper terminal of Chair 8 would provide more high quality skiing options to reach chairs 1, 2, 4 and the base area. The higher elevation location of the lower terminal would eliminate the need for lower Hell Fire Run, which can be an undesirable skiing experience. Eliminating this section could also allow Hellroaring Basin to open earlier in the season and reduce late season issues.
Chair 12 would provide lift access to Hellroaring Peak and provide additional desirable tree skiing experience on intermediate to advanced slopes. Chair 12 would also allow skiers to make back to back Hellroaring Basin Improvements Project Flathead National Forest – Tally Lake Ranger District 47 runs in the basin. Both of these effects would help the Resort stay competitive by responding to the increased demand for tree skiing and by providing additional skiing opportunities.
The south slopes of Hellroaring Peak would be served by the proposed Hellroaring Peak Chair 12. This would increase the amount of terrain available to lift-served skiers. However, this could result in some backcountry skiers being displaced to other areas, such as areas to the west along the Whitefish Range.
Ski runs and glades
The addition of eight groomed runs would substantially increase the opportunities for skiers by providing more intermediate terrain and a greater variety of terrain. This would disperse skiers and provide a less crowded skiing experience.
The runs would also provide access to the natural and the proposed gladed tree skiing adjacent to the runs. The selective tree removal proposed in the gladed areas would open up the dense forest and provide safer tree spacing that would enhance the already popular tree skiing. Additional glades would provide more and more desirable tree skiing opportunities for advanced and advanced intermediate skiers. This terrain would remain ungroomed and continue to provide ample opportunity for off-piste skiing.
In summary, the modified Hell Fire Run and the new proposed runs and glades would increase and improve skiable terrain in Hellroaring Basin. As these runs would be regularly groomed they would provide easier access and a better experience for intermediate and advanced intermediate skiers that would otherwise be limited to Hell Fire Run.
Skier circulation would be improved by Run 7 and Run 8 that would provide two alternative loops for skiers to return to the lower chairlift terminals in Grand Junction, which would enhance the skier experience and improve skier circulation. Also, Glade 7 would provide high quality tree skiing lower on Hellroaring Peak and better connection for off-piste skiers to Hell Fire Run.
Run 3 and Run 4, Glade 2 and Glade 3 would allow skiers to return directly to Hellroaring Basin. Demand for gladed tree skiing and off-piste skiing has increased. Although the Resort provides this type of terrain is currently available, additional opportunities would help meet this growing demand.
Service road and cat track
Skier circulation would also be improved with the Grand Junction service road because it would allow skiers to access Hellroaring Basin from Chair 2. Both service roads would also provide ingress/egress that could be beneficial in the case of a medical incident or other safety issue. They would also facilitate access for operations and maintenance. The cat track would also improve the opportunity for skiers to access north side of the mountain from the basin, without having to ride Chair 1.
The cat track would also provide for operations efficiency because groomers would have a route between the basin and the north side. Other skier safety effects There would be other safety benefits that have not been already mentioned. Currently, injured patients in Hellroaring Basin are transported by toboggan or snowmobile from an accident site to the lower terminal of Chair 8, where they are either evacuated by chair lift or helicopter.
The groomed runs, service roads, Chair 12 would improve access to patients and provide options for patient evacuation.
Share This Article