National Ski Association News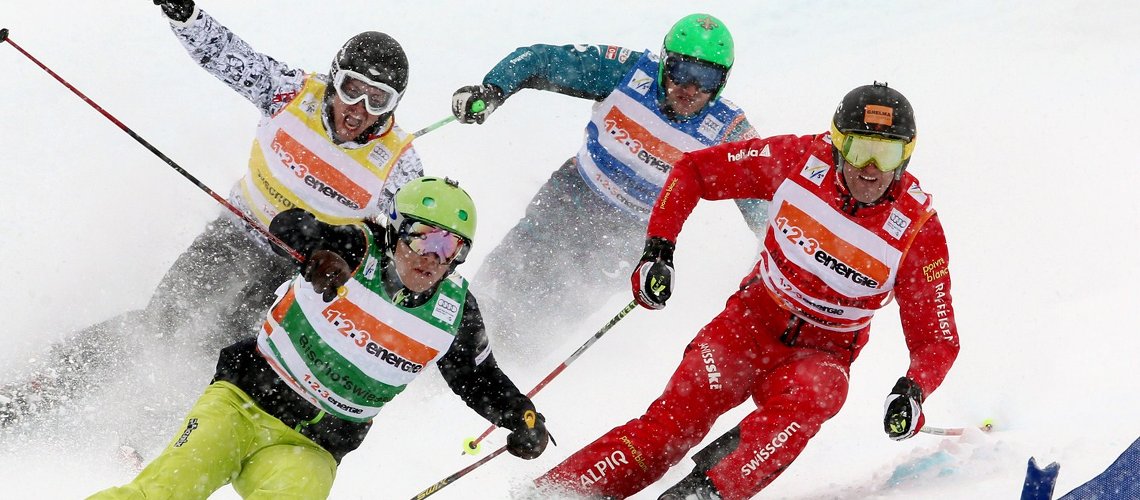 U.S. Ski & Snowboard, the Olympic National Governing Body of Ski and Snowboard sports in the U.S., wrapped a highly successful 2019 iteration of its annual Congress with a Board of Directors meeting in which Kipp Nelson formally assumed the position of Chair of the Board of Directors, a position his predecessor and FIS Council Member, Dexter Paine, had held since 2006.
Nelson, a long-time supporter of U.S. Ski & Snowboard and a former University of Colorado ski racer himself, succeeded Paine after a six-month transition period that helped facilitate the transfer of roles and responsibilities of the two Board members. Nelson has served nine years on the Board of Directors and has played an active role on the U.S. Ski & Snowboard Foundation Board of Trustees since 2005.
Paine now takes the title of Honorary Chairman of U.S. Ski & Snowboard and continues as a U.S. Ski & Snowboard Board member, a role he has had for 17 years. In addition, he continues as an International Ski Federation (FIS) Council Member, a position he has held since 2014 and to which he was re-elected at the FIS Congress in May 2018.
"I have enjoyed every second of my time as Chair, but the time has come to pass on this wonderful responsibility to Kipp," commented Paine. "To sign off as Chair at Congress is the perfect way to bring my tenure in that position to an end. I will continue to serve our athletes, clubs, members, and supporters as a Board member, and I am looking forward to seeing how Kipp, Tiger [Shaw, U.S. Ski & Snowboard President and CEO] and the whole U.S. Ski & Snowboard team continue to build on our historical athletic success"
"It's such an honour to succeed Dexter Paine who has been a wonderful Chair for U.S. Ski & Snowboard," said Nelson. "His are very big shoes to fill but I am excited about taking on the challenges and opportunities that lie ahead. I am looking forward to working with the hugely talented team we have at U.S. Ski & Snowboard", Nelson said.
Source: USSA
Find the full article here
Lukas Hermansky new President of Czech Ski Association
After 13 years, the Czech Ski Association elected a new president. At its session, the board elected former Nordic Combined skier Lukas Hermansky to follow in the footsteps of Lukas Sobotka, who did not stand for re-election.
"I would like to build a strong relationship with all of our important partners. I think there is a need to improve communications of the National Ski Association with regional unions. My other primary goal is to develop a ski development concept in cooperation with all the different sections of the association. I would like to thank the delegates for their confidence, I will do my best not to disappoint them", the new President said.
One of Hermansky's first duties as new president will be attending the FIS Presidents' Conference in Cavtat-Dubrovnik (CRO).
The Czech Ski Association also elected a new Executive Committee. Martin Štěpán was elected as first Vice-President and is nominated for Alpine disciplines and grass skiing. Lukáš Sacher, will act as second Vice-President and representative of Cross-Country. Former athlete Petr Kutal will sit on the Executive Committee for the Nordic Combined and Ski Jumping and Miroslav Schimmer as Chairman of the snowboarding section. FIS Council Member Roman Kumpost was newly elected as a Chairman of the Supervisory Board.
Lithuanian Ski Association names new Secretary General
At the beginning of May, Lithuanian Ski Association Secretary General Stanislav Sabaliauskas retired from his position. On May 23rd, the Ski Association's Board appointed Mantas Paulauskas as his successor. Paulauskas will work with two newly elected Vice Presidents, Paulius Augūnas and Algis Drūsys, while Remigijus Arlauskas remains in his role as President.
Share This Article