Whitefish Bike Park Opens Summer Lift Access On June 13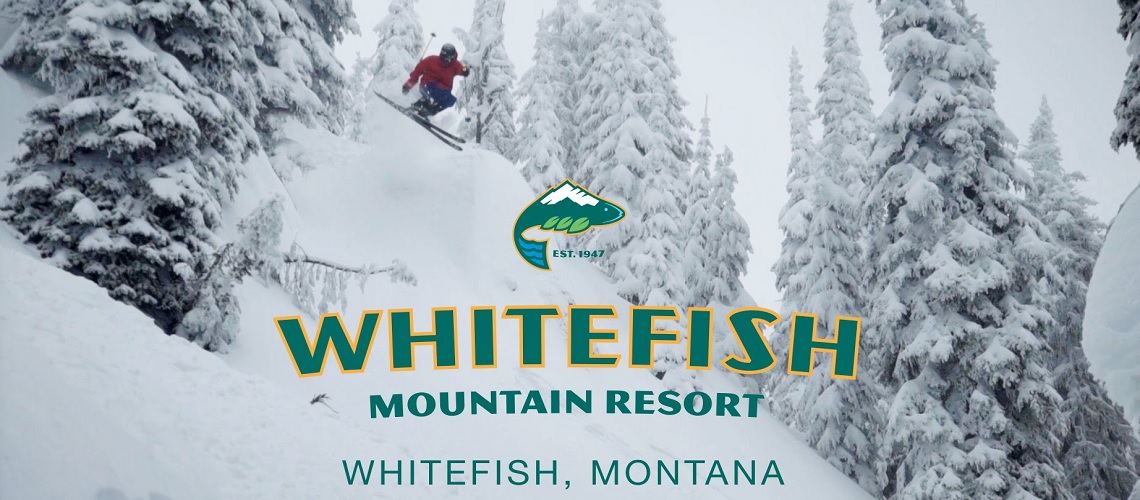 Chairlifts will soon carry mountain bikes and bikers when the Whitefish Bike Park opens for summer lift-accessed biking on Saturday, June 13. Only expert trails will be open at the summit until more snow melts. The Bad Rock chairlift and all trails in the Bad Rock Zone will be open. The Whitefish Bike Park encompasses more than 30 miles of mountain bike trails including 22 lift-accessed trails in three zones serviced by two chairlifts and will be open daily through September 7 and Friday-Sunday through September 21 with lift-access 10 a.m. to 5:30 p.m.

"We are excited to unveil a freshly redesigned B-Side Zone, previously called the Overflow Zone, with three new trails designed to enhance the riding experience with an improved jump trail as well as two new technical trails. Each trail will be vastly improved over their previous versions. We have reworked the end of both ZZ Top and Cindy's Loppers, as well as making the summit trail more enjoyable for downhill riders," said Josh Knight events and recreation manager at Whitefish Mountain Resort. "Our dedicated trail crew is working every inch of each trail to get these new trails open as soon as possible, in the meantime riders in the bike park can find excellent riding conditions in the Bad Rock Zone. Trails will be fully signed and patrolled for opening day, please use caution, respect wildlife and practice social distancing."

Three new trails are currently under construction in the Whitefish Bike Park and are expected to be ready in July. Due to an improvement project to enhance the slopes for winter, three bike trails were removed and will be replaced with the three new trails. Zeppelin is a flow trail that begins with a drop park and jump line, along with two technical trails, Meatloaf and Pinball Wizard, will offer riders new options in the B-Side Zone. Bike Park riders also will find newly rebuilt sections of Cyndi's Loppers, ZZ Top, both of which will be open June 13.

In addition to the delayed opening of the three new trails coming later in the summer, Runaway Train, GNR and Classic Rock will not be open until the snow melts however, Kashmir and Freebird will be open with re-routes in place of upper sections under snow. Upper sections of the Summit Trail also will be closed due to snow.

The Whitefish Bike Park 2020 adult season pass is only $249 for unlimited lift-access and a junior or senior season pass is only $149. For a limited time 2019/20 Winter Season Pass holders can purchase an adult Bike Pass at just $229 and $129 for juniors and seniors. This discount is for the pass holder only and must be purchased by June 30, 2020. Single day lift access to the Whitefish Bike Park for adults is $44 for a full day or $32 for two hours. Junior and seniors are $33 for full day and $27 for two hours. Season passes for the Whitefish Bike Park are available online at skiwhitefish.com/mountain-biking-tickets-passes or by calling 406-862-2900 option 2.

Whitefish Bike Park passholders, and others coming to ride this summer, can get stoked before they come by checking out the park's playlist on Spotify that can be found by searching for, "Whitefish Bike Park." The selection of songs is inspired by trails in the park.

The bike park's introductory lesson package "Learn to Bike Downhill" will be offered daily beginning June 13 through September 7, 2020. For $114, riders receive a 2-hour downhill mountain bike rental, protective gear including a full-face helmet, a Bad Rock Zone lift ticket, and a 2-hour downhill mountain bike lesson. More mountain bike lesson options are available. Reservations are required and can be made by calling Village Rentals at 406-862-1995, or online at skiwhitefish.com/bike-lessons.

Each summer local riders look forward to the Whitefish Bike Park's low-key racing events with both a downhill and XC race series. Thursday Night Race League XC series is a fun, laid-back format with cross-country racing for all levels July 9-30, 2020. Racing is $15 per race or $50 for the season. In August, downhill bikers can drop in for the Ten Dollar Downhill, a five-week race series on Wednesday evenings August 6- 27. Racing is $10 per race. A $26 event lift ticket is available for those without a season pass.

The Montana Enduro Series returns to the Whitefish Bike Park this summer bringing additional competition to the Whitefish Bike Park. Enduro racers take on the challenge in the Enduro Pescado on July 11. To cap off the summer, downhillers can show off their skills with the Double Dip Downhill September 19.

Whitefish Mountain Resort is one of the most affordable mountain biking destinations in North America. The resort's mountain biking Stay & Play Package, "Bike & Stay" package starts at just $94 per person per day/night, riders receive lodging at the Hibernation House, a full day Bike Park pass and a full breakfast to fuel the day. Rate is based on double occupancy.
Share This Article