What's New In La Rosiere For Winter 22-23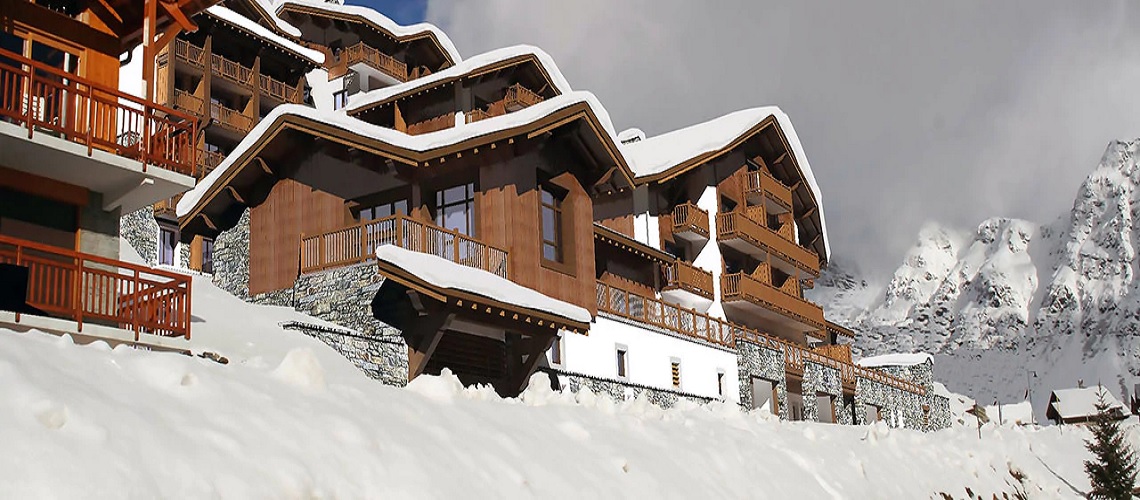 Located on south-facing slopes, La Rosière runs along an east-west axis, offering a 180° panorama over the valley. From dawn to dusk, the sun is here to bring light and warmth to your day!
La Rosière will be open from 10 December 22 to 23 April 23.

New for winter 2022-23
Buy one, get one free

: La Rosière is really going the extra mile by offering two weeks for the price of one! Fancy being one of the first – and the last – to ski the Espace San Bernardo? Thanks to the joint efforts of the Ski Area and accommodation providers like Le Refuge, Le Crystal (above), Le Tyrol, Adélie Immobilier, La Rosière Immobilier, Le Diamant des Cimes and L'Aiglon, it's within your grasp. Book a week-long stay on the opening week of the season (10th to 17th December 2022) and receive free accommodation for the last week of the season (15th to 22nd April 2023). This offer also applies to the purchase of a 6-day ski pass. Hurry, places are limited!




Winter Golf:

have you ever played in the snow? On March 30th, 2023, the La Rosière ski area is organizing its first snow golf tournament. Open to pros, semi-pros and amateurs, the tournament will see teams of two face off on a 3-hole course. During the afternoon there will be round-table sessions where various experts will discuss topics ranging from diversification in the mountain tourism economy to water management.




New luxury apartments

: at the heart of the historic part of the village (Vieux Village), a stone's throw from the shuttle bus stop serving the Roches Noires chairlift, L'Orée du Bois is a new wood-clad building with traditional lauze (flagstone) roof contains six luxury apartments ranging from 100 to 160m² in size with a guest capacity of 8 to 15 people per flat. Some flats have their own private outdoor hot tub. The facility is awaiting confirmation of its 5-star rating.




PARADiS

: this new mountain restaurant opened in summer 2022 and is now getting ready for its first winter season. Located on La Rosière's golf course, this high-altitude eatery boasts stunning views and room for 120 diners outside and 170 indoors. On the menu there's plenty to warm you up and satisfy even the most demanding appetites in the shape of elegantly produced dishes which marry traditional recipes with creative flair. Local and seasonal produce has pride of place. It's also the only high-altitude building which uses a wood pellet boiler to heat the water and the building itself. There is also a rainwater harvesting system which will be used to water the golf course in the summer.




La Salle à Manger

: located on the top floor of the Maison du Ski in La Rosière, this venue opened this year and is available for anyone to bring and eat their packed lunch. Suitable for groups, families, couples etc, the space has been well thought-out and boasts all necessary facilities. Thanks to La Salle à Manger anyone can enjoy their lunch, sheltered from the elements. It's also a great spot to relax between skiing sessions!




Discounts for visitors coming by train

: the ski resort's management has decided to reward visitors who come as far as Bourg-Saint-Maurice by train. The Ski Area will offer all rail travellers a 15% discount voucher on their next ski pass. Accommodation providers are also offering these travellers certain services, which would normally have to be paid for, free of charge, such as the hire of linen.
La Rosière is committed to protecting its wonderful mountain setting in a way that will be marked by transparency and enthusiasm, ensuring that from now on, protecting the local environment will go hand-in-hand with managing local tourist activities.
Share This Article