What's New In The Austrian Tirol This Winter ?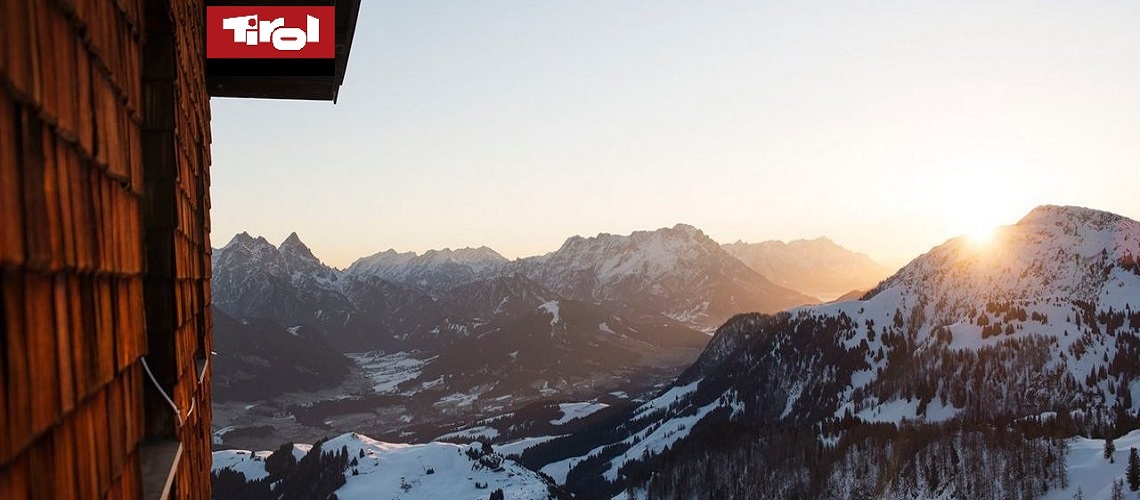 Comprising 80 ski resorts and 3,000 kilometres of pistes approximately, the Austrian Tirol offers guests epic trails, delicious cuisine and stunning scenery.
Ready for the up-coming 19/20 winter season, the Austrian Tirol has made many exciting updates to its ski-lift infrastructure plus new accommodation is being built and major renovations are taking place across a number of its resorts, with a clear trend towards high-quality interiors, modern Alpine style and spacious wellness areas. Self-catering options are also on the rise, for visitors who prefer more flexibility.
Jump on a plane (direct flights from London Gatwick, London Heathrow, Bristol, Manchester and Liverpool) or train (from London St Pancras) to Innsbruck – known as the Capital of the Alps – and from there, make the most of this incredible, diverse region. Read on to find out what's new in the Austrian Tirol for the up-coming ski season.
SKI plus CITY Pass Stubai Innsbruck
Between 1 October 2019 and 10 May 2020, guests can make the most of skiing, snowboarding, tobogganing, swimming, culture, shopping and sightseeing, with just one ticket; the SKI plus CITY Pass. With it, explore 13 skiing areas in the Stubaital and around Innsbruck, comprising 308 km of slopes; 111 lifts; eight resorts with night skiing and/or tobogganing; 22 lifestyle, culture and sightseeing offers; three swimming pools and on-site transportation. The SKI plus CITY Pass Stubai Innsbruck costs from €175 / £156 pp (including two nights' stay in a holiday apartment), free use of all ski buses and Sightseers Innsbruck and 25% off night-time trips with participating mountain railway operators. Children born in (or after 2012) can use the lift facilities free of charge when accompanied by a paying parent.
For more information: www.ski-plus-city.com

Kaunertal Glacier builds new cable car
Replacing both the Weißseeferner lifts with a state-of-the-art Funifor cable car, the new Falginjochbahn cable car is unique. Spanning two kilometres and requiring only one exit and one entry pylon, which makes it the most wind-resistant cable car on the market, the journey takes three minutes and each cabin can hold 100 people. In comparison, the same ride with the Weißseeferner drag lift took 12 minutes. The new Falginjochbahn cable car should be completed at the end of November 2019.
For more information: www.kaunertal.com/en/Your-kaunertal/In-Winter/Glacier-Skiing-Area

The Thaneller Ski Area, in Tiroler Zugspitz Arena, is being renovated
After years of planning, the project to renovate the ski area of Thaneller, in Berwang, has started. Consisting of three stages, the Obere Karbahn I lift will be ready in December 2019 – this 10-seater gondola can carry 2,400 people per hour and a new mid station will also be added. In 2021/22, the Obere Karbahn II lift will be built – this will take people from the new mid station to a higher altitude, where two new pistes will be created too. The final, and third, stage of the project involves a new six-seater chairlift from the bottom station of the Thanellerkar lift to the mid station of the Obere Karbahn, where a mountain restaurant will also be built.
For more information: www.zugspitzarena.com/en

SkiWelt Wilder Kaiser Brixental Invests more than €73,000,000 into its lift system
With a budget of more than €73,000,000, the SkiWelt's lifts will see a number of changes from now until 2021. After completing 12 million rides, the Fleidingbahn lift, built in 1983, is finally being retired and will be replaced with a new 8CLD/B Fleidingbahn eight-seater chairlift (costing 15.5 million euros) with comfort suspension, heated seats and bubbles to protect against the weather. Ready for the 2019/20 ski season, the top station will have a panoramic terrace with an impressive 360 degree view of the peaks. A new 8/10 CGD Kombibahn panorama gondola seating 10 (costing 15.5 million euros) will replace the four-seater Zinsbergbahn lift in Brixen in Thale too. The Hexenwasser in Söll and Salvistabahn in Itter will also be replaced, with new lifts running from December 2020.
For more information: www.skiwelt.at/en/skiwelt-wilder-kaiser-brixental.html

Sölden introduces new gondola and fun toboggan run
This season, the resort will say goodbye to the Rotkoglbahn lift in Hochsölden as it is replaced with a new, modern 10-seater gondola. The top station of this new gondola will move to the same altitude as the Giggijock restaurant, and the piste down (from the top) will be widened to improve the bottleneck. This new gondola will also offer a comfortable, and safe, way of reaching the nursery slopes. Furthermore, a new 7.2 kilometre long toboggan route will open from Gaislachkogel mid station at 2,174 metres and run down to Sölden at 1,377 metres. Every Wednesday, guests can enjoy sliding down this floodlit route.
For more information: www.soelden.com/winter.html

St. Anton am Arlberg offers new lift and new winter hiking trails
The Schindlergratbahn chairlift, which was built in 1981, is being replaced by the Schindlergrat gondola, which seats 10 people per cabin. Winter walkers are also in for a treat, with the number of trails now increasing to 80 kilometres in total. There are a wide variety of walks available, such as the recreation area of Verwall, the path up to the Almfrieden mountain chalet above Pettnau and the new winter hiking trail between the top stations of the Galzig and St. Christoph lifts.
For more information: www.stantonamarlberg.com/en

The Zillertal Arena is modernised
A series of projects will be implemented in the Arena-Bergbahnen ready for the up-coming season. The new 10-seater Stuanmandl cable car in Gerlos will transport 2,800 passengers an hour in 51 cabins, with a lift length of 1.5 kilometres. Additionally, the top station of the Rosenalmbahn lift in Zell am Ziller is being completely redesigned, with guests being able to comfortably access the station via escalator and a lift.
For more information: www.zillertalarena.com/en/arena/winter/start_winter.html

Osttirol builds new chairlift
At the end of December 2019, a new six-seater 'Glocknerblick' chairlift will open in Kals. The 1.4 kilometre journey takes less than four minutes and 2,400 passengers can be transported up the mountain every hour. The chairlift has heated seats and protective bubbles, should the weather be bitter. Plus, with the 'SkiHit Osttirol', guests can access nine ski areas in East Tirol and Corinthia with just one ski pass. A three-day SkiHit lift pass costs from €133 per adult and €66.50 per child (up to age 18).
For more information: www.osttirol.com/en.html

NEW ACCOMODATION

A carbon neutral hotel available in Stumm
The Tipotsch guest house, in the Zillertal Valley, has been completely renovated with extra floors, 16 new rooms and suites, plus the building is heated entirely by geothermal energy. The owners, Heinz Tipotsch and Margot Stöckl have worked with local carpenters to source regional wood and the mature wood from the original building is still in place. Inside, guests will find brightly-coloured fabrics contrasting with the usual Alpine style.
For more information: www.zillertal.at/en/tirol/mayrhofen-hippach/accomodations/unterkunft/detail/430012164/gaestehaus-tipotsch.html

Stay at the Nature Chalets in Mayrhofen
Available to book from December 2019, Hansl, Resi, Lisl and Seppi are four, brand-new, beautifully furnished Griena Nature Chalets in Mayrhofen. Inside, harmonious colours, rich wood and fine materials set the tone for these two-storey holiday homes sleeping 6-10 guests in four bedrooms. Cook up a storm in the fully-equipped kitchen, relax in the spacious living area and enjoy a warming rain shower, ideal after an active day exploring the mountains.
For more information: www.griena.at/en/

Beauty at Die Alpbacherin in Alpbach
Set to welcome guests from December 2019, the brand-new four-star Hotel Die Alpbacherin will offer full-and-half board in the heart of Alpbach. Those staying can make the most of an infinity pool, rooftop fire pit, three saunas and some of the 55 private rooms come with a private spa with a Jacuzzi. Many regional dishes will dominate the food menu, with some of the products produced on site.
For more information: https://www.die-alpbacherin.com

The second All-Suite Resort opens in the Ötztal Valley
Featuring large rooms, high-quality materials and real oak floors, the second All-Suite Resort will open in Oetz, close to the current site in Kühtai, with two more resorts to follow soon. This brand-new All-Suite Resort offers a luxury spa with panorama saunas, steam rooms, relaxation areas and a heated indoor and outdoor pool. Guests can sample delicious delights in the dining area and charge their electric cars at the hotel too. A week's stay, in a self-catered apartment includes access parking, ski storage, all linen, entrance to the wellness house and Wi-Fi.
For more information: www.oetztal.com/summer/book-accommodation/accommodation-list.html?viewType=detail&itemId=6205

An ideal family stay at the Zugspitz Resort Ehrwald
A new four-star holiday resort at the food of the Zugspitz is opening in December 2019, ready for the up-coming ski season. In addition to the current apartment block, there is a new building with 40 extra rooms, a new restaurant, more children's facilities, a fitness room and many more attractions. The new rooms and suites promise modern comfort with a traditional Alpine design. Alongside the junior suites and family suites (with a specific room for children), rooftop rooms will also be available to guests in the future. The children's pool area, complete with a pirate ship, five slides and a baby pool is a wonderful place to be after an exhilarating day on the slopes. Prices on request.
For more information: www.zugspitz-resort.at/en/holiday-resort-zugspitze.html

TOUR OPERATORS

VIP SKI now has chalet in St. Christoph am Arlberg
Smaller, quieter and higher than St. Anton am Arlberg, but still part of the vast Arlberg ski region, St. Christoph is a traditional village with incredible views up to the dizzying heights of the Galzig mountain. Hotel Arlberg offers guests ski-in, ski-out accommodation moments from the St. Christoph and Arlenmähder chairlifts. The Arlberg region offers more than 300 km of marked pistes, plus some incredible après ski venues, speedy lifts, and plenty of off piste. VIP SKI's Hotel Arlberg sleeps 42-79 guests in 21 rooms. Prices on request.
For more information: www.vip-chalets.com/resorts/st-christoph

TUI invests in the PillerseeTal Region
Tour operator, TUI, is expanding its winter sports portfolio, with the 'Austria Trend Alpine Resort' in Fieberbrunn becoming the four-star 'TUI Blue Fieberbrunn' in November 2019. TUI Blue hotels offer regional architecture, authentic cuisine and a wide range of sporting activities. The Pillerseehof in St Ulrich am Pillersee is also being turned into the three-and-a-half star TUI SuneoClub. Here, guests can expect World Cuisine, with dishes from around the globe prepared fresh at live cooking stations.
For more information: www.tuiski.co.uk / www.crystalski.co.uk

ACCESSIBILITY

New sleeper-train route to Austrian Tirol's slopes makes ski holidays longer and greener
Skiers can slash their carbon footprint and get extra days on the slopes with a new route to the Austrian Tirol. Travelling from London St Pancras, skiers can take a Eurostar to Amsterdam and then catch the Alpen Express sleeper train to the foot of many of the Austrian Tirol's best ski resorts. Alternatively, skiers can travel from London to Brussels and then Cologne (by Eurostar and ICE train), to board the Alpen Express there. Daniel Elkan, founder of independent rail-ski guide Snowcarbon says: "The Alpen Express has a variety of quality couchette accommodation and a bar-disco on board. It's a fantastic way to reach superb Tirolean ski terrain and a real step forward for sustainable travel to the slopes; making the journey part of the holiday". .
For more information: www.snowcarbon.co.uk/train-guides/eurostar-alpen-express
Share This Article