Henry's Avalanche Talk Launches Ortovox Off-Piste Awareness Tour 2019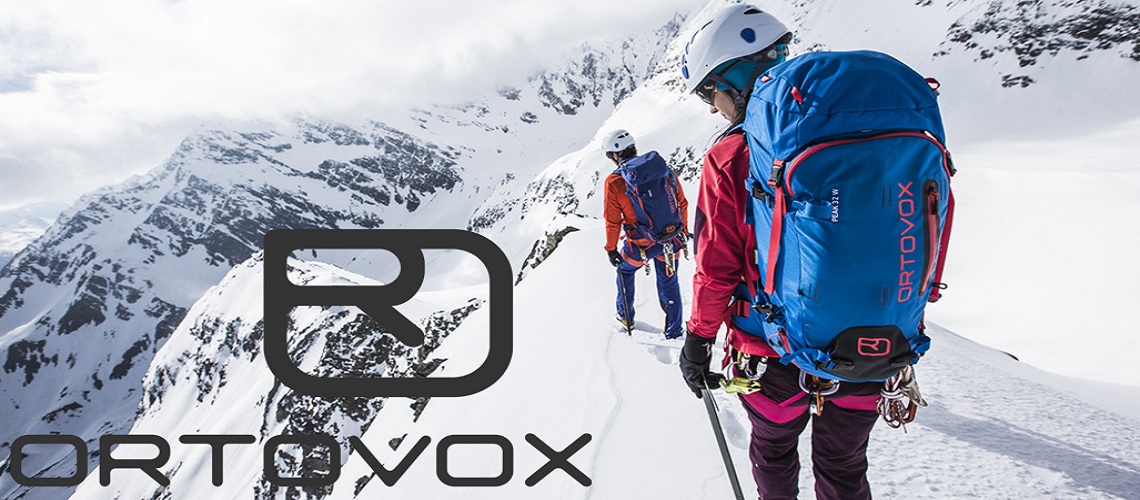 Henry's Avalanche Talk (HAT) in association with ORTOVOX and Ellis Brigham has launched dates for its 2019 Off-Piste Awareness Tour that includes over 30 live events in venues across the UK.

The talks focus on how to manage risk when skiing or snowboarding off-piste and are aimed at all levels of riders from off-piste first timers to experienced veterans looking to reinforce their knowledge.

Tickets cost £15 per person for the talks and £60 per person for the transceiver training sessions. There's an 'early bird' discount of 20% available up until September 30, using the code hatearlybird

There's three different events that participants can attend:
The Essentials Talk – a must see talk, full of 'essential' information for all off-piste skiers who want to have fun and be safe, no matter how experienced you are.
The In-Depth Talk – for anyone who has attended the Essentials Talk, this is an in-depth look at one subject: Henry will explore how and why avalanches are triggered.
Transceiver Training – hands on training and practice with avalanche transceivers. This is a practical session in the UK where you learn how to use a transceiver, shovel and probe to locate a victim in 5 minutes and dig them out in 15 minutes.
The main theme for this year's talks, above and beyond learning and refreshing 'the essentials', is 'application', as it becomes increasingly clear that the vast majority of accidents are caused by individuals not applying decision making and risk reduction measures; and this is because of human factors and flaws that are magnified within a mountain environment. The solution is a risk reduction framework that Henry and his team will be introducing and building on across all events.

Founder of HAT, Henry Schniewind, said: "We're going to discuss the latest lessons from recent research on the Human Factor and how it applies to decision making and risk taking in the backcountry and off-piste skiing. Why is it that when there are clear clues indicating danger, people who should know better and have the basic training needed in order to recognise these clues, still get caught out in avalanches"?

All the UK talks take place in Ellis Brigham stores and the Transceiver Training sessions are held in outdoor spaces suited to hiding and locating objects in the ground.

Full schedule:

The Essentials Talk – Ellis Brigham Stores, cost £15 per person
Covent Garden - Wednesday 23 October 2019
Manchester - Wednesday 30 October 2019
London St Pauls - Tuesday 12 November 2019
Castleford - Tuesday 19 November 2019
Braehead - Wednesday 20 November 2019
Cambridge - Wednesday 27 November 2019
Grenoble - Wednesday 04 December 2019
Val d'Isère - Wednesday 18 December 2019
Covent Garden - Tuesday 07 January 2020
Val d'Isère - Wednesday 22 January 2020
Covent Garden - Thursday 24 October 2019
Manchester - Thursday 31 October 2019
St Pauls - Wednesday 13 November 2019
Castleford – Wednesday 20 November 2019
Braehead - Thursday 21 November 2019
Cambridge - Thursday 28 November 2019
Grenoble - Thursday 05 December 2019
Val d'Isère - Thursday 19 December 2019
Covent Garden – Wednesday 08 January 2020
Val d'Isère - Thursday 23 January 2020
Sandbanks - Sunday 20 October 2019
Wimbledon - Sunday 27 October 2019
Wimbledon - Friday 01 November 2019
Wimbledon - Sunday 03 November 2019
Sandbanks - Sunday 10 November 2019
Wimbledon - Sunday 17 November 2019
Ilkley - Saturday 23 November 2019
Manchester - Sunday 24 November 2019
Wimbledon - Monday 30 December 2019
Sandbanks - Sunday 05 January 2020
Wimbledon - Sunday 16 February 2020
Share This Article