Vuarnet Launches U.S. Ski & Snowboard Collaboration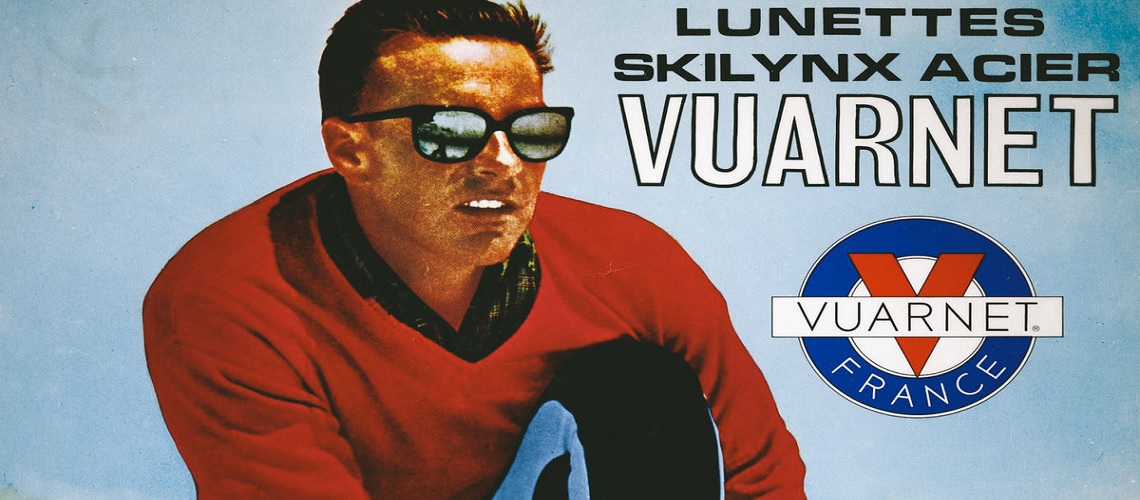 To commemorate a year of partnership and celebrate alpine heritage and excellence, Vuarnet and U.S. Ski & Snowboard have collaborated on a limited-edition frame, to be released in conjunction with the beginning of 2023 FIS Alpine World Ski Championships in Courchevel and Meribel, France.
Vuarnet x U.S. Ski & Snowboard dresses the now iconic Legend 02 Original model in the colors and marks of U.S. Ski & Snowboard and features a line of stars along the temple. The glasses are equipped with SkilynxTM mineral glass lenses specifically designed for exceptional depth perception against intense snowy, alpine conditions.
"Vuarnet has a strong American history," explains Vuarnet Creative Director Boramy Viguier. "Our founder Jean Vuarnet launched the brand after winning the Winter Olympics in 1960 at now Palisades Tahoe. When the U.S. Ski & Snowboard Team approached us to make official shades for the 2023 FIS Alpine World Ski Championships in Courchevel and Meribel, it came naturally to dress our LEGEND 02 with the Star-Spangled Banner. I love the Alps, but I also cherish U.S. geology so much: Oregon, Colorado, Utah, Wyoming ... each mountain has its own flavour... its own folklore and legends."
"U.S. Ski & Snowboard is excited to release the new, limited-edition frame alongside our partner Vuarnet, in conjunction with the start of the 2023 Alpine Ski World Championships in Courchevel and Meribel," said Tom Horrocks, Director of Commercial Partnerships. "Vuarnet has a rich history within our community and we look forward to showcasing the history of our two brands into a tangible item that our fans can wear on the snow."
Vuarnet's alpine heritage and Olympic legacy run deep. Founded in 1957, Vuarnet's legend was born when French ski racer Jean Vuarnet won the Olympic downhill at the 1960 Winter Olympic Games wearing the original 02 model with SkilynxTM lenses, a disruptive new lens technology. It became an instant icon, favored by such tastemakers as Mick Jagger and Zendaya, and remains a best-seller of the brand.
Vaurnet x U.S. Ski & Snowboard brings together two storied brands across the decades and continents in dedication of craft and pursuit of excellence. A portion of all Vuarnet sales will be directed back to the U.S. Ski & Snowboard Team to support American athletes' Olympic dreams.
Offering the highest level of protection, Vuarnet mineral glass lenses are scratch resistant and provide pure optical clarity in intense lighting conditions. Passionate about quality and innovation, Vuarnet is proud to protect athletes' sight when it matters most.
A very limited number will be available at the Stifel Palisades Tahoe World Cup Feb. 25 & 26, as well as the Stifel America's Downhill at Aspen World Cup March 3-5.
Share This Article