Vlhova Wins Spindleruv Mlyn GS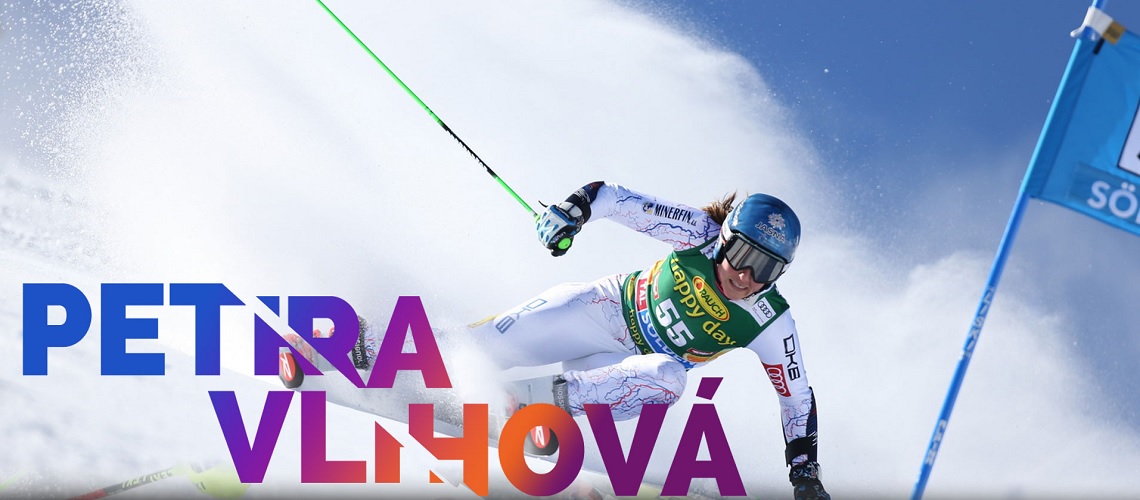 On a balmy day with springlike conditions where the temperatures didn't quite reach freezing, the race organizers watered and salted the track in order to ensure the best possible conditions for the World Cup's return to Špindl.
Giant slalom World Champion Petra Vlhova of Slovakia showed that her second discipline skills are just getting started by winning her second consecutive World Cup race in the event at Audi FIS Ski World Cup Spindleruv Mlyn (CZE). To the absolute delight of more than 8,600 Czech and Slovak fans on site, she skied the fastest first run of the day and maintained her lead for the win despite challenging snow conditions and light snowfall in the second run.
Viktoria Rebenburg of Germany gave close chase with the second-fastest runs each time, but she ultimately finished just 0.11 seconds shy of Vlhova. The runner-up also at the World Championships, Rebensburg also has three second-place GS finishes on the World Cup this season.
Mikaela Shiffrin skied the fastest second run to move onto the podium in third after sitting fourth and 1.33 seconds back from the lead following first run. The second-run effort was commendable but left her 0.60 seconds behind Vlhova due to the deficit from earlier in the day.
Shiffrin, coming off two weeks of rest and training following a grueling World Cup and World Championship schedule that has resulted in 16 combined victories this season, finished fourth in the first run, 1.33 seconds off first-run leader, Slovakia's Petra Vlhova.
Shiffrin made some uncharacteristic mistakes in the first run to finish fourth, behind Vlhova, Rebensburg and Italy's Federica Brignone. "It's a bit frustrating, because I only have myself to blame for my performance the first run," Shiffrin reflected in the finish after the race. "I was testing my equipment last week to be sure that in these spring conditions I'm trusting everything, and I felt really good with my equipment today. My serviceman Johann did a great job, my coaches have done a great job...everyone's been doing exactly what they need to do. And then I did the first run and I was like, 'Ugh!' It could also be worse, and I was in a position to fight for a podium; I didn't think I could do something big enough to win the race, but I thought, 'OK, see what you can do for the podium, and also just try to think like it's a separate race and do your best best skiing!"
Shiffrin admits she was mad at herself after the first run, and watched video between runs to figure out what adjustment she needed to make second run. Knowing that she needed to be leading by more than 100 points coming out of today's race in order to secure the giant slalom globe, Shiffrin skied smart and clean, and - though she didn't quite secure the globe yet - it paid off, as she won the second run by nearly four tenths. The difference in her skiing between first and second run was small, but she was much cleaner and she gave it her all. "It wasn't so much fighting and tightness," she noted. "It was smoother and that's really important for me to be able to ski fast. And I'm SO much happier with this skiing than what I did in the first run. So I think there's a lesson to learn today, but there's also things to be proud of. I just have to find that mentality for both runs of the race."
Crossing the finish line in the lead by 1.2 seconds, Shiffrin was emotional and felt assured that the feeling she had matched the time on the board. It'll be a fight to the end, as Shiffrin leads Vlhova in the standings by 97 points heading into World Cup Finals in Soldeu, Andorra. "Those three points are enough motivation for me," said Shiffrin. "It's not something to protect, but it's something to be really aware of, and again - like all season - take nothing for granted. Clearly Petra is skiing well, but my second run was something to be proud of, so we'll see what happens."
Vlhova's win kept the World Cup giant slalom discipline globe undecided heading into Finals next week in Soldeu (AND) where Shiffrin holds a 97-point lead in the campaign entering the last race of the season.
Share This Article