Vitalpin Initiates Awards For Sustainable Projects In The Alpine Region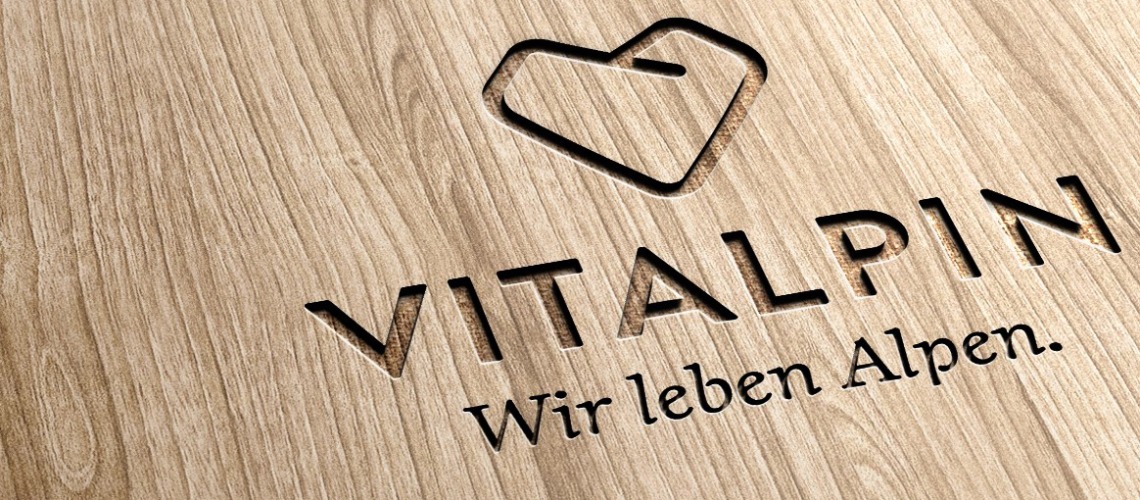 From the alpine economy for the alpine economy: Vitalpin awards sponsorship prizes of around 65,000 euros for innovative projects in the field of environmental and climate protection as well as for sustainable management in the alpine region.
Companies, associations and start-ups can apply to participate from March. A prominent jury selects the award-winning projects - the former EU Commissioner Dr. Franz Fischler. Vitalpin's initiative, which, according to Managing Director Theresa Haid, is the first step at the beginning of a long journey, is supported by top companies such as Zanier and the food chain Lidl Austria.
Vitalpin KlimaInvestment collects funds through voluntary premium payments from companies and thus supports the implementation of projects with which greenhouse gases can be avoided or reduced. An international jury of experts evaluates the proposed projects and uses an evaluation catalog to decide on the award of the sponsorship prizes.
PROTECTION OF THE ALPINE AREA
In order to bring tourism and the protection of the Alps closer together, Vitalpin and the climate protection expert ClimatePartner launched the climate project "Vitalpin | Your partner in climate protection ". Vitalpin explains why, Theresa Haid, as follows: "It bothers me when climate protection and tourism are often presented as incompatible. Rather, the value and attraction of the Alps for locals and tourists lies precisely in the fact that this ecosystem is as intact as possible. Climate protection must therefore be in the best interests of the tourism industry. "Vitalpin, the association that represents the interests of a million people and businesses in the Alps, accompanies many tourism businesses on their way to more climate protection. "In the course of our work, the desire arose
FAMOUS COMPANIES JOIN
Jakob Sterlich, Authorized Signatory of ClimatePartner Austria: "In the past we had a number of inquiries from companies who wanted to make a regional contribution in the course of their climate neutrality certification. With the Vitalpin KlimaInvestment, a great opportunity has now been created for this. That's why I'm not surprised that large companies such as Lidl Austria and Zanier have already opted for it. "
The CEO of the traditional Tyrolean company ZANIER, Markus Zanier, explains the commitment as follows: "We are firmly rooted in the local mountains. It is therefore a matter close to our hearts to promote a climate protection project in the Alps as part of our cooperation with ClimatePartner. Winter sports and tourism are symbiotic. We stand wholeheartedly behind the Vitalpin initiative and the KlimaInvestment, which supports projects to curb climate change right on our doorstep. "
Eva Eidinger-Simacek, CSR officer at Lidl Austria, also appreciates the regional focus of Vitalpin KlimaInvestment: "The Alps are a particularly important but also very fragile ecosystem. With our financial support, we make a contribution to protecting these natural habitats. We are pleased that the new Vitalpin initiative makes this possible and we hope for many innovative regional projects that we can support together. "
100% of the voluntary payments are fed into the Alpine circular economy.
SUBMIT PROJECTS FROM MARCH
Companies, associations and start-ups are invited to submit innovative projects for solving environmental and climate problems as well as for sustainable management from March 2021. Award-worthy projects can come from a wide range of topics such as sustainable mobility, energy efficiency, investment in and use of renewable energies, measures for carbon sequestration, measures to promote biodiversity and initiatives for circular economy. All information on project submission: www.vitalpin.org/klimainvestment
PROMINENT AND COMPETENT JURY
The projects are ultimately selected by an interdisciplinary, top-class jury. This consists of experts from a wide variety of fields of expertise. Dr. Franz Fischler (former EU Commissioner): "I am happy to be part of the Vitalpin jury because I approve of their concerns. If we want to leave a world suitable for grandchildren, we have to achieve decarbonization by the middle of the century. "
Former German professional ski racer Felix Neureuther is also happy to be part of the jury. In doing so, he confirms his personal commitment to more sustainability and climate protection in winter sports: "I am very pleased to support the Vitalpin KlimaInvestmet climate protection project as a member of the jury and to participate in an intensive exchange, exciting discussions and future-oriented projects."
The jury is composed of the experts Mag. Alice Schmidt (POW Science Alliance), Mag. Karin Huber Heim (Cirucular Economy Forum), Dr. Ulrike Pröbstl-Haider (BOKU Vienna), Dr. Christian Baumgartner (CIPRA International) and DI Hans-Jürgen Salmhofer (Federal Ministry for Climate Protection) completed.
The initiator Theresa Haid thanks everyone for their willingness to support Vitalpin and ClimatePartner in their efforts.
ADDITIONAL INFORMATION:
Vitalpin is a non-profit, not-for-profit, apolitical and international organization with members throughout the German-speaking Alpine region. The umbrella organization unites one million people and companies in the Alps who live from and with tourism and are dependent on a functioning tourism. Vitalpin builds bridges to a future in which people, business and nature are in balance. Vitalpin represents interests, clarifies controversial issues and strengthens awareness of the importance of tourism in the Alps.
ClimatePartner is a solution provider in climate protection for companies and supports customers in the calculation, reduction and offsetting of greenhouse gas emissions. In this way, products and companies become climate-neutral. ClimatePartner was founded in Munich in 2006 and has more than 150 employees and over 3,000 customers in 35 countries.
Share This Article