VIP Ski Builds Four New Chalets In Avoriaz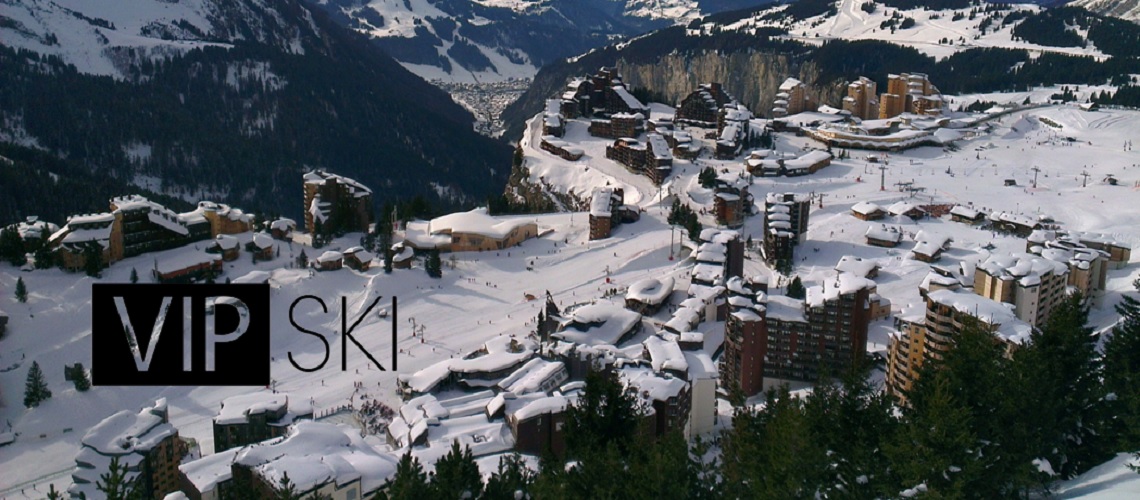 VIP SKI is excited to announce it has built four incredible new chalets in Avoriaz, ready for the 2018/19 season. The new chalets, opening in December 2018, will reinforce VIP SKI's impressive collection of accommodation in the French Alps.

Since the creation of Avoriaz in the 1960s, the uniquely-designed winter-sports resort, perched on a dramatic cliff-top location in the Portes du Soleil ski area in the French Alps, is seeing a new trend of more upmarket offerings in this futuristic destination. Previously, it was known mostly as a self-catering resort and now Avoriaz is about to go up a notch in terms of the luxury chalets on offer.
It's a vast and endlessly-varied playground, boasting 197 ski lifts, 650km of pistes, 10 terrain parks and oodles of off piste in between with a trans-frontier alliance and access to a dozen ski villages in France and Switzerland. To boot, Avoriaz is notorious for its snow record with approximately 8 metres a season. Simply one of the best.
The position of the four new properties is sensational: 1850m altitude, on the piste, a lift ride from the centre of the resort and Aquariaz water park, and a stone's throw from the piste-side bars and ski school meeting point. In London terms, this isn't just Mayfair, its Buckingham Palace. The location deserved the very best and so VIP SKI pulled together its favourite interior designers and local tradesmen to do something rather special.
Andy Sturt, Owner and Managing Director of VIP SKI said, "Without wishing to appear too evangelical about it, every now and again the stars seem to align, and extraordinary opportunities drop into your lap."
Through a chance lunch and a random overheard comment, VIP SKI became owners of two incredible building plots in the very centre of Avoriaz. Away from the noise and bustle of the core, and perfectly placed on the circumference for a breath-taking panorama of the surrounding peaks.
Andy Sturt added, "When the pistes empty at 5pm you feel privileged to soak up the sublime and slightly eerie wilderness of snow-capped mountains all to yourself. When the lifts start to turn in the morning and your landscape fills with skiers, you almost begrudge them your calm. Hyperbole is so commonplace in real estate and travel, but this really is the most exciting opportunity I have enjoyed in a 25-year career."
VIP SKI already has one chalet and three penthouse apartments in the centre of the resort, sleeping as few as four guests in No 2 Penthouse, to 14 guests in Chalet Poudreuse, as well as a collection in Morzine and Les Gets, further down the valley. Providing such a vast offering of accommodation to suit couples, families and friends, has given the luxury tour operator real insight into how popular the Portes du Soleil ski area really is.
Echoing VIP SKI's sentiments, the high-octane luxury brand La Folie Douce - Ibiza-on-Ice - is opening for the first time in Avoriaz this December.
Chalet Ossetra and Chalet Beluga could not be more convenient for the lifts, in fact they surrounded by piste. But, fear not, VIP SKI will transfer guests' bags to and from the chalet by snowcat. An adjacent public lift also transports skiers to the upper resort level and the sensational Aquariaz water park, an absolute must for the kids.
Beginners will be well-placed to access the nursery slopes opposite the chalets, intermediates and expert skiers will love the long, exhilarating runs from Avoriaz as well as the world-class off piste. Skiers can also enjoy some of the most extensive skiing in the Alps with a vast network of cable cars and lifts.
Share This Article