Vermont Settles With With Former Jay Peak Execs Stenger And Quiros, Other Lawsuit Pending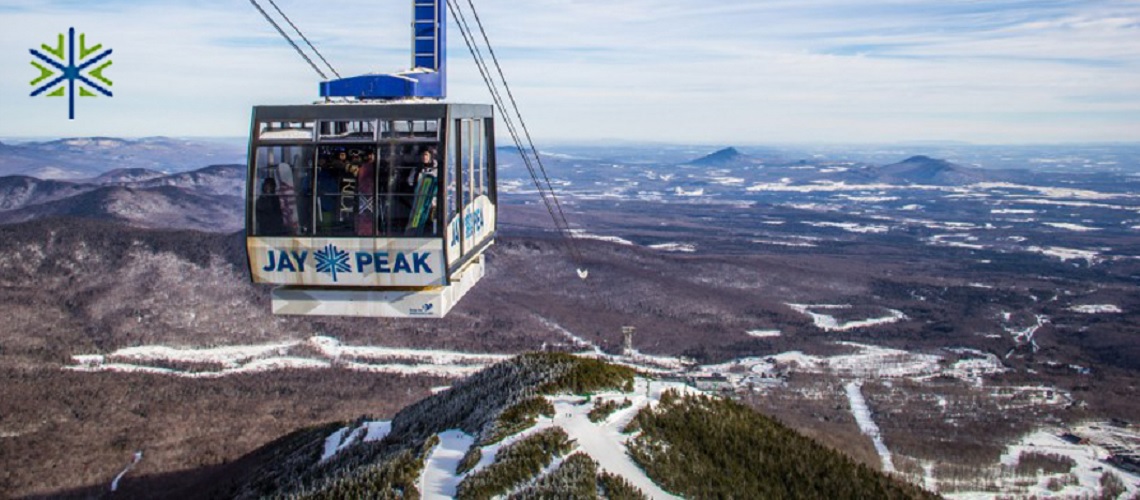 Attorney General T.J. Donovan gathered at the Newport waterfront with Governor Phil Scott, Auditor Doug Hoffer, Newport Mayor Paul Monette, and others involved in economic development in the Northeast Kingdom to announce a settlement in the State's EB-5 enforcement action. The State of Vermont today filed a motion with the Washington Superior Court seeking approval of the settlement reached with Ariel Quiros. A separate settlement was reached with William Stenger. The settlements resolve the State's enforcement actions in connection with EB-5 projects. Funds from the settlements, totaling $2.1 million, will be designated for economic development in the Northeast Kingdom.
Quiros and Stenger were accused in 2016 of misusing more than $200 million raised from foreign investors through the EB-5 program for developments at or near the resort. Besides the settlement with Vermont, Quiros has reached an $81 million settlement with the Securities and Exchange Commission, and Stenger has agreed to pay a $75,000 penalty.
Quiros' lawyer, Melissa Visconti, said Quiros is "happy that this is another step in the direction of putting all of this behind him." Stenger's lawyer did not immediately return a phone call seeking comment.
In conjunction with the settlements, Attorney General Donovan has asked Auditor Doug Hoffer to perform an audit of the State's involvement with the EB-5 projects at Jay Peak. Documents pertaining to the EB-5 program will be delivered to Auditor Hoffer upon the Court's approval of the Quiros settlement.
"These settlements serve the public interest," Attorney General Donovan said. "They will allow us to address the loss of trust in state government that has resulted from this fraud by performing a complete audit of the State's role in the EB-5 projects. I want to thank Vermont's Auditor, Doug Hoffer, for agreeing to do this audit. And thank you to Commissioner Michael Pieciak and Governor Scott for their assistance in resolving this matter."
Ariel Quiros will pay the State $2 million dollars as part of the settlement, which will be satisfied through his transfer to the State of title to five properties located in the Northeast Kingdom. Stenger will pay $100,000 over the course of four years. If the Court approves, all of the proceeds of the settlements will be used for economic development in the Northeast Kingdom.
"With over $2 million dollars the state will receive in this settlement we will be able to help the Northeast Kingdom and Newport in particular with much needed funding for economic development," said Governor Scott.
"With $2.1 million payment to the State earmarked for economic development in the Northeast Kingdom, my hope is this money will address some of the harm done to the Kingdom," said Attorney General Donovan.
"We see this as another step in the healing process for our community," said Newport Mayor Paul Monette. "Now that some of the uncertainty has been lifted, we want to continue to build on the momentum created by Newport's recent centennial celebration and work together as a community to move the city forward."
"Newport has been actively working with our state and regional partners to find a way to cure the vacant lot on Main Street," said Newport City Manager Laura Dolgin. "We know this will take time and we hope this settlement may bring the City a few steps closer to the economic benefit the original project promised."
Share This Article