Val Thorens Sets Out News For Coming Season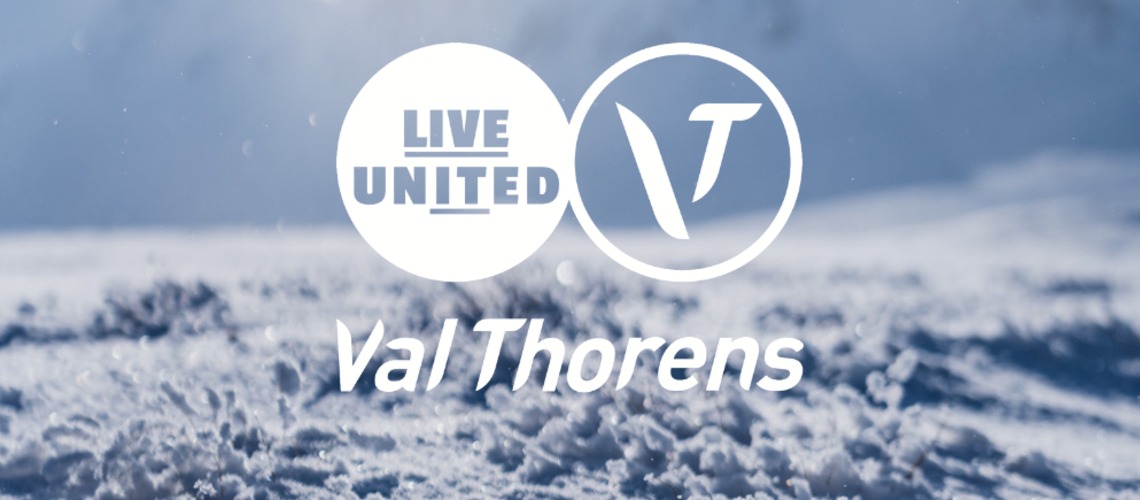 Val Thorens will celebrate its 50th anniversary in 2022/2023, so this winter and the next will mark a turning point in the resort's history and development - in particular the construction of a new and innovative sports centre which will open next winter.

And starting this winter, there will be a new link between Orelle and Val Thorens which creates a new entry point from the Maurienne Valley (and Italy) to the 3 Vallées.
For the first time in Val Thorens' history, the summit of Cime Caron at 3,200m will be directly accessible from Orelle thanks to the construction of two new cable cars called "Orelle" and "Orelle-Caron". It means visitors will be able to access Val Thorens directly from the motorway either on skis or by foot!
By opening up Cime Caron to pedestrians coming from Orelle, and creating a link to Val Thorens, even for people with luggage, both resorts are establishing a new way to access the 3 Vallées.
Holidaymakers coming from Italy or the rest of Europe will be able to avoid the traffic in the Tarentaise Valley – the normal road route to Val Thorens. Drivers can now continue on the Maurienne Valley motorway - the A43 - exit at Orelle, park in the free car park and then take the new ski lifts.
Thanks to a specific pedestrian pass, non-ski visitors can also have an immediate "high altitude" experience by enjoying the panoramic views from the top of Cime Caron at 3,200m. They will be able to go literally straight from the motorway to Val Thorens and enjoy non-skiing activities such as the Cosmojet toboggan run, the Bee zipline, shopping and so on.
The "3 Vallées Express" cable car has been replaced by the new "Orelle" cable car and another new lift to the top of Cime Caron has been built called "TC Orelle-Caron". This allows a direct link between Orelle and Val Thorens by cable car on skis or by foot.
The new connection, made possible thanks to the support and investment by Région Auvergne Rhône-Alpes, will allow visitors to arrive in resort via the Maurienne Valley and come up to Val Thorens passing by the mythical Cime Caron peak and its 360 degree views of the Alps.
It will be accessible to both skiers or pedestrians who wish to access Val Thorens without using the slopes or roads. Pedestrians can then take the Cime Caron cable car to descend to the centre of Val Thorens which means they can keep their feet dry, with luggage allowed, too. The whole trip takes less than 45 minutes.
The new cable car connection undoubtedly adds significant value to the client experience in place both in winter and summer.
Starting this winter, there will be a new secure and marked zone in the Borgne sector dedicated to ski touring.
Without any ski lifts around and a departure from the "Plein Sud" sector, this ski touring zone is made up of one ascent slope, groomed and prepared, and two slopes to descend, one of which is unpisted. This new area is a place to discover or practice ski touring safely, in a natural but marked zone, far from the crowds.
This natural space, accessible by the "Pionniers" or "Plein Sud" ski lifts, is perfect for groups to practice avalanche prevention and mountain safety training where they can learn how to use equipment such as avalanche detectors, probes and shovels.
The zone will also be linked to the "Camille" slope, an existing ski touring route for those who want to extend and prolong their ascent.
SETAM, the local lift company in Val Thorens together with other operators in Les 3 Vallées, is expanding the range of season lift passes to present perfectly suited options for every type of skier.
This means locals and regular clients alike will find a pass ideal for their needs with some super deals to be had.
Season pass for the under 30s. With a 30% discount now on offer, the "3 Vallées" or the "Val Thorens" season pass for people under 30 is now available (an identify card or passport needs to be presented at time of purchase).
2/7 season pass*. This provides access to the entire "3 Vallées" ski area at the attractive price of €665 for any two days per week. And they don't have to be consecutive days either. It's ideal for people who live close by and want to ski every weekend or as soon as they have a day off.
Ski Flex season pass. Again for €665, this pass provides 20 entries to the "3 Vallées" lift system per week allowing departure from any resort in the 3 Vallées. It's the perfect lift pass for those who want to enjoy the whole season, but only a little bit at a time.
Art
Discover this winter the Art & Memories Tour in the 3 Vallées ski area, created by the Savoyard illustrator, Lauriane Miara.
6 large photo frames are spread out all over the 3 Vallées with an illustration per ski resort, all the while keeping a mountain theme and the unique style of the illustrator.
In Val Thorens, it's a Cosmos theme at the summit of the "Funitel des 3 Vallées". And a little extra - Mont Blanc is in the background making it the perfect holiday photo-opp souvenir!
New Ski School App
Parents dreamed of it, ESI did it - the first app where you can interact as parents with ski
instructors in real-time.
Designed by ESI, the application, called ESI Ski Family, creates a really close link between
parents and ski instructors for the organisation and follow-up of ski lessons. This way parents know in advance the biography of their instructor, can see pictures of their kids during lessons, and – most importantly – can communicate "live" with the instructor. The application also "gamifies" the experience for children to make the ski learning experience more fun. Download for free.
Val Thorens is home to a variety of modern, elegant and well-designed hotels featuring excellent facilities for companies to host conferences, business seminars, stage team building events or to incentivise sales partners.
The resort offers the perfect mix of work and leisure facilities to share fun moments among colleagues: obvsiously there's the skiiing, but there's multiple other activities available on and off the slopes, along with properties that are all ski-in/ski-out.
Val Thorens and its lodging partners can develop bespoke and interesting packages for companies of all sizes looking for both festive and cozy venues – something that is just a little bit different.
From November 20, 2021 to May 8, 2022, they're open for business given the height of the resort. Come and (re)boot team morale in Val Thorens. It is THE place to be to reconnect and create wonderful memories with your colleagues.
First to open and last to close, the Savoyard ski resort will welcome skiers from November 20, 2021 to May 8, 2022. Two unmissable dates, marked by two key events in the resort are La Grande Première which kicks the season off and La Grande Dernière – the closing event of the winter season 2021-2022.
Share This Article