Val Thorens Selected World's Best Ski Resort For 6th Time, And For 7th Consecutive Year, Best Resort In France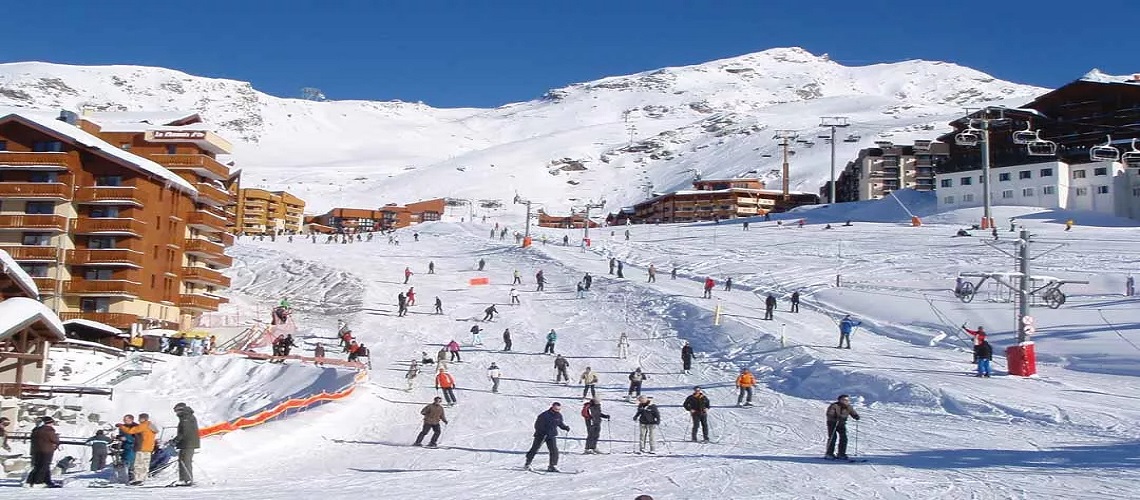 At the seventh annual World Ski Awards in Kitzbühel, Val Thorens was again awarded 'World's Best Ski Resort', beating 25 other international resort nominees. Over 1.6 million people participated in the vote. The highest resort in Les 3 Vallées was also voted 'France's Best Ski Resort.'
This is the sixth time Val Thorens has won the World's Best Ski Resort accolade and the seventh consecutive year it has been ranked France's Best Ski Resort. Thanks to its dynamism and vibrant social media community – passionate users who are engaged, vocal and active - Val Thorens again secured its place as one of the best mountain destinations in the world to ski and snowboard. The winners are chosen via two public online voting rounds.
Vincent Lalanne, Director of the Tourism Office in Val Thorens comments, "The World Ski Awards are at the same time a recognition and a reminder to us to continue developing and delivering excellence to clients. We're very happy to win this award again this year, especially because of strong competition from other well-known international resorts. We simply couldn't win this distinction without the intense work, the never-failing motivation and the permanent engagement from all our staff. And I thank everybody for this. "
The World Ski Awards reward imagination, willingness to take risks, a pioneering mindset and most of all teamwork. The Savoyard resort has always innovated and created new concepts to better respond to clients' expectations and wishes, whilst respecting the environment
Last weekend saw the official opening of the resort, with Val Thorens welcoming its first skiers at La Grande Première launch event which kicked off the 2019/2020 ski season. Attracting more than 15,000 passionate enthusiasts, visitors were able to test the latest ski and snowboard equipment, clothing and accessories on the expertly prepared and groomed slopes. Everyone shared in the fun from professionals in the resort to the first holiday makers. Given it is the highest resort in Europe, Val Thorens will be open until May 3, 2020.
Launched in 2013, World Ski Awards is the only global initiative to recognise, reward and celebrate excellence in ski tourism. Its annual 3-day event is the only time that the international leaders of the industry come together to exchange local knowledge, innovations and principles of best practice on a global stage.
Share This Article